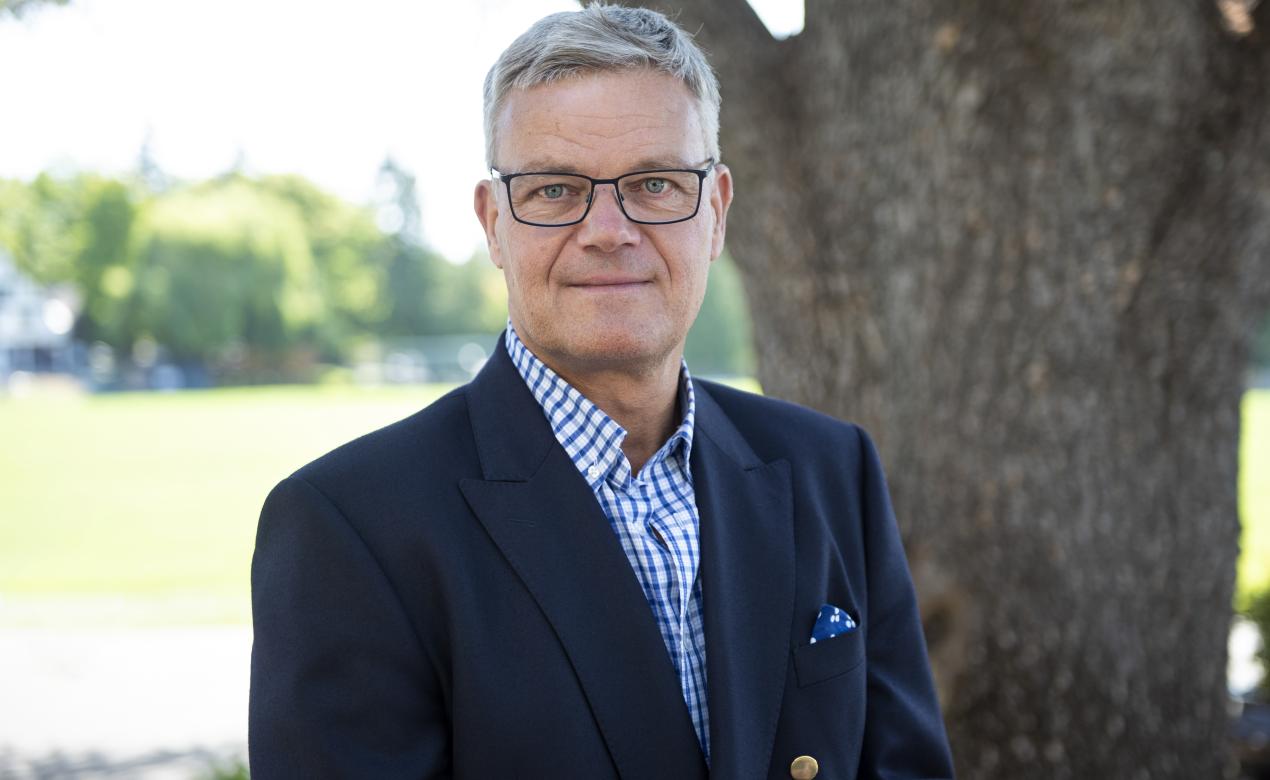 Dear Parents and Guardians,
Over the course of the last two weeks, it has been good to be able to welcome back students from their holiday destinations, experience their enthusiasm for the new term and year, and begin to accelerate the cadence of routine.
Rapidly over the first few days of term, attendance rates picked up and have settled fairly consistently at approximately 95% of total enrolment. Inevitably there are variations across our Junior, Middle and Senior Schools. I am delighted to see that this is significantly higher than some other comparable independent schools. With news of the Omicron wave breaking over Canada, it was entirely expected that some of our community would feel anxious at the prospect of busy school campuses. From week one to two, it has been wonderful to welcome the vast majority of these students back to learn with their peers. 
I mentioned in my last letter, as an educator into my fourth decade, I was delighted to hear Dr. Bonnie Henry talk of schools as an essential service. I remain committed to the view that students are safest and learn best while in a collegial atmosphere, with inspired teaching and advice coming from a teacher in situ. 
In mentioning our faculty and staff, I would like to pay tribute to them. Attendance has been stronger than anticipated. Everyone is stepping up, so to speak.
That notwithstanding, once again we have been disappointed that adjustments have been necessary. Some sports tournaments have been cancelled, and as you are aware, we can no longer host visitors to the school campuses. As you would expect, we have redoubled our commitment to physical distancing, cleaning, and mask-wearing protocols. That apart, we are very much business as usual.
We have identified some cases in boarding, and a number of day students have also been impacted. Already we are seeing a trickle back of students from their five-day self-isolation periods. We remain deeply thankful that so far there are reports of only moderate symptoms. We will remain vigilant.
Such are the finite limits of testing and stresses within the provincial contact tracing system, that we are no longer required to report individual cases. This seems to me a necessary and common-sense response. We will, however, commit to reporting significant exposures or trends as and when appropriate. For those who track the public health announcements closely, we are witnessing a change from the "abundance of caution" mantra that could be said to define policy up to December 2021. Now there is a tone of "cautious optimism," saying that although case counts are currently high, and we should prepare for them to get worse before they get better, things will gradually improve during the spring to summer. Our school's interpretation of this can be summarized as 'hold the course' or 'steady as she goes.'
I would like to thank our COVID-19 committee members for their excellent, timely and common-sense guidance, and our faculty and staff who remain committed to our model of in-person teaching. As always, changes to protocol will be communicated by school directors and we encourage you to keep an eye on the COVID-19 response page of our new website. 
In chapel this week, Reverend Keven Fletcher and I have continued a series explaining our school Values as depicted through our Spindle Whorls, crafted by our Indigenous Scholar, Dylan Thomas. It has been entirely appropriate that this week we have focused on courage. We have heard the story about how Stutsun, one of the first humans on Earth, faced down Siin'lqi, the depiction of fear embodied in the form of a two-headed serpent.
I don't underestimate the scale of anxiety for some, but I do know that by supporting one another we will be able to stare down our own individual Siin'lqis. 
For now, very best wishes.
Mark Turner
Head of School