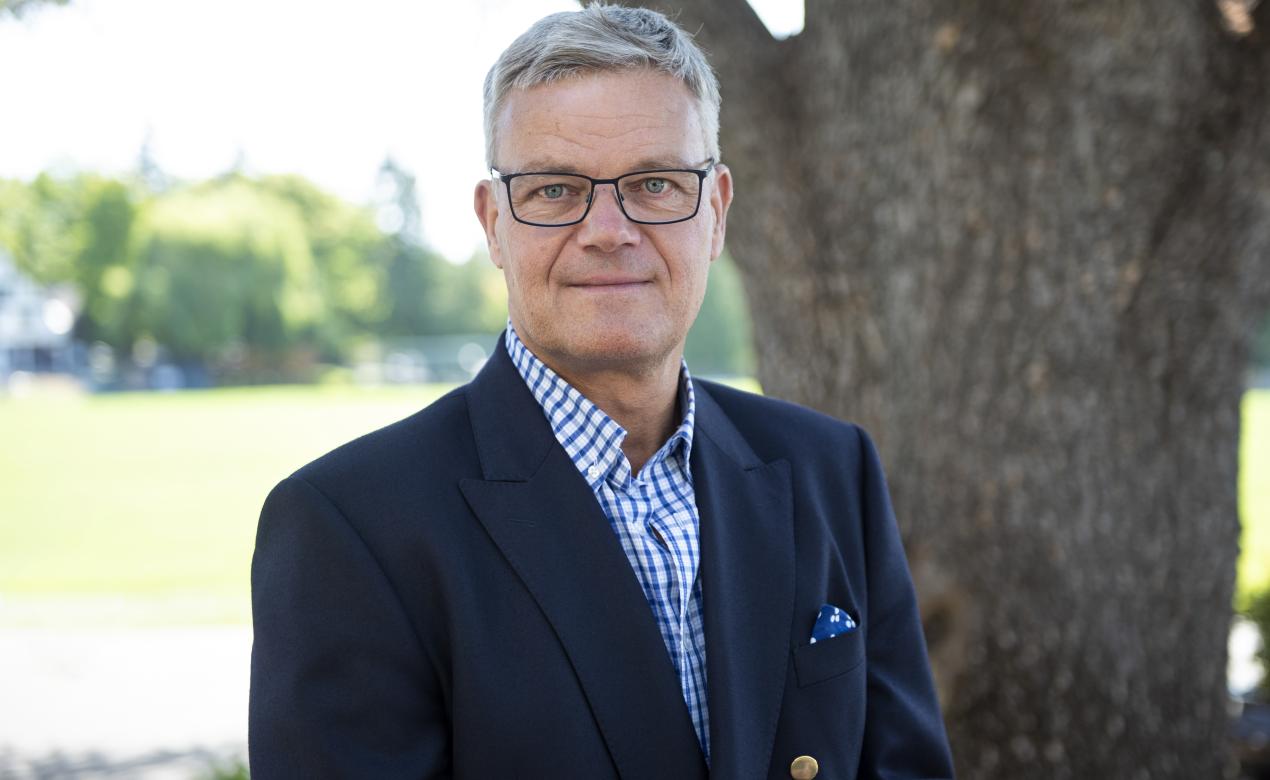 Dear Parents and Guardians,
Although the rain is gently falling this morning, over the course of the last few days the smoke has finally lifted. Once again, I have been able to 'lift up mine eyes' to the Olympic Mountains and be reassured by their snow-capped magnificence.
It appears that my messages last week were heeded. Thankfully, we have had no further concerns from neighbours about traffic infractions, mask-wearing remains impressive by all students and visitors, and progress has been made on many fronts.
On Tuesday afternoon, we convened a 'think tank' to look at the important issues of equity, diversity and inclusion within our school. I started the meeting with a reflection on the journey that SMUS has been travelling since the origin of University School in 1906 and St. Michael's School in 1910. In preparation, I had reread the diaries of the first Headmaster of St. Michael's School, K.C. Symons, That Amazing Institution. When one takes in the full sweep of historical perspective, progress has been significant and has accelerated since the two schools united in 1972. It seems incredible now, that the decision to move to co-education in 1978 was highly controversial, passed by the smallest of margins and engendered significant bitterness, reflected in totally unacceptable yearbook postings. This year, our figures show 51% girls, 49% boys and our Board, faculty and staff, after years of intentional effort, now better represent the gender balance of our school.
In other important areas, gradual progress is also being made. LGBTQ2S+ Rights have been gaining recognition and rightful acceptance. The issuing of a Equity, Diversity and Inclusion statement in 2018 at the Senior School was another significant step. Work on the recognition of Indigenous Rights and respect for our First Nations neighbours has also been developing intentionally and incrementally over the last few years starting in the Junior School and progressing naturally to the Middle and Senior Schools. I hope you will all respect Orange Shirt Day on Wednesday, September 30, as we honour the Indigenous children who were separated from their families and sent away to residential schools in Canada. Additionally, our Intercultural Council has gained prominence with an increasing voice, and every week, our chapel services help to focus on our core values, emphasizing respect and recognition of peoples of all faiths and none.
I mention these evolving developments not out of self-congratulations but to emphasize that we are on a pursuit of equity journey. We started by acknowledging the shortcomings of the past, we have made productive progress, but most importantly recognize that we have much work to do. We are committed to moving forward with deliberate intention and an increasing sense of urgency.
I am often told that words are "fine, however, we want action." I want to confirm we have formally launched a Equity, Diversity and Inclusion Working Group. This will be facilitated by Becky Anderson, Director of Junior School. Becky will be supported by our chaplain, Keven Fletcher, and Keith Driscoll, Director of Boarding and Student Life. Initially, this group will lead in the development of strategies for a sustainable culture that pursues equity within the contexts of Victoria, Canada and the world.
This working group will:
Establish itself with immediate effect. (In fact, a diversity planning process had been initiated in the spring; however, it was delayed by COVID-19.)
Initiate a phase of information gathering and broad consultation to gain information on the views and experiences across the full diversity of our community.
Commission external advice, which will give fresh perspective and provide a new lens through which to view ourselves. Through garnering this advice, we will also discover which processes have been effective for other independent school communities.
Work toward and be committed to providing a progress report to the SMUS community in January 2021.
Plan to ensure that our Equity, Diversity and Inclusion statement is embedded in every area of school life.
For now, we can reassure you that we are totally committed to creating a community where our students can live their lives respected for who they are, and free from all forms of racism or bullying. As is our practice, any reported cases will continue to be logged, investigated and actioned appropriately.
If you have any questions, please raise them with your school director.
All the advice we have received thus far suggests that there are no quick fixes; however, we have been reassured that intentional steps do lead, incrementally, to significant distance travelled.
Communications
At the beginning of the new academic year, it seems appropriate to offer a reminder as to how communication should be directed between parents and guardians and the school. Page 8 of our SMUS Family Handbook  includes a helpful chart outlining how you might proceed. Regardless of whether your message falls into the category of praise, concern, or question, we welcome hearing from you. When a community is as wide and diverse as our own, the balancing of needs, hopes and concerns is complex. We strive to listen well and respond thoughtfully.
With best wishes,
Mark Turner
Head of School