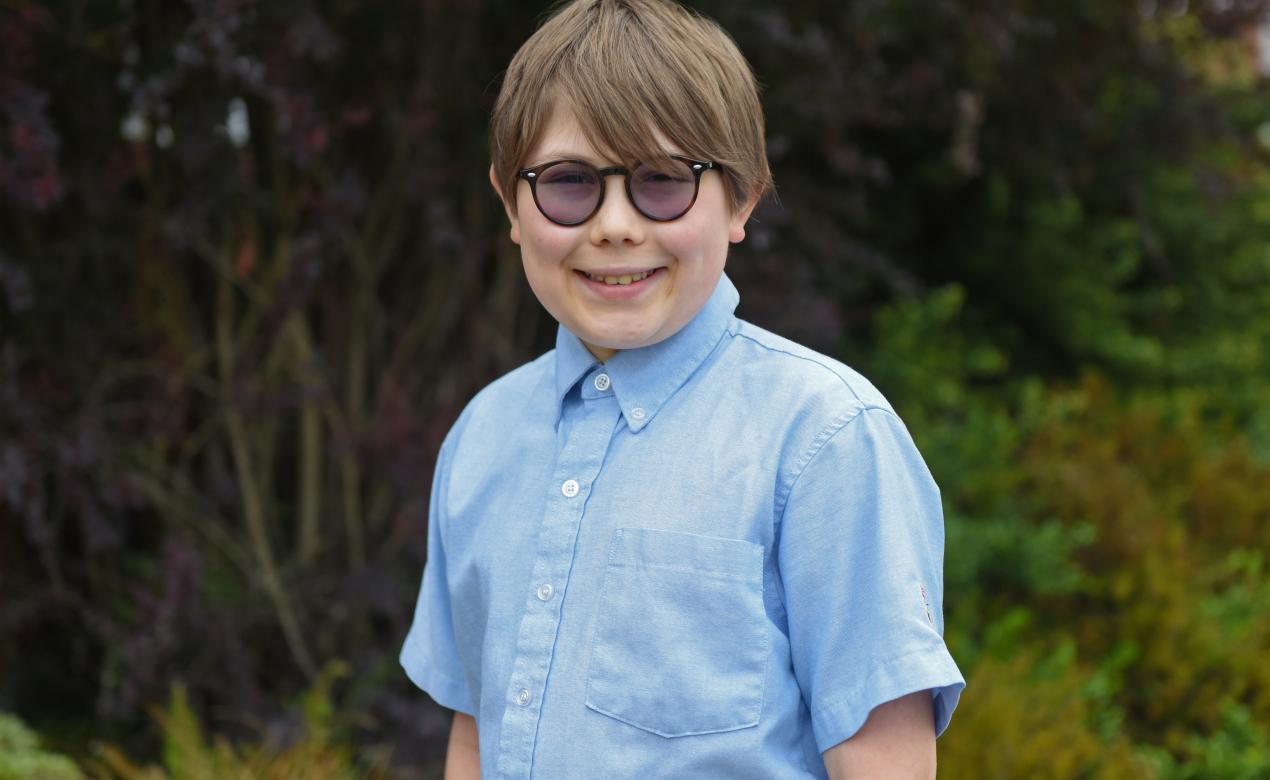 Grade 6 student Levi Budd this week won $10,000 for Habitat for Humanity Victoria in the organization's Meaning of Home contest.
The Middle School student wrote a 300-word essay on what home means to him, and was named a runner up in the contest's Grade 6 category.
"It seemed like a really good contest to enter," says Levi. "I thought it was really cool because it was a chance to help out the community. I thought it would be cool to win, but it's also cool that it's helping a charity in Victoria."
Levi and his classmates in Ms. Cara Lee's Humanities class all participated in the national Meaning of Home contest. For every entry submitted, $10 was donated to the local Habitat for Humanity.
More than 13,000 students entered the national contest this year, raising a total of $311,000 to benefit Habitat for Humanity organizations across the country.
The $10,000 prize that Levi won for the Victoria non-profit will help support the building of homes in Greater Victoria.  Habitat for Humanity says $10,000 will go a long way, as it can help pay for the purchase of doors and windows for a new home, flooring, or cabinetry in a kitchen and bathrooms.
For Levi, home means safety and protection.
"For me, home is my safe haven," he wrote in his essay. "Home is a place where everything is practically perfect in every way. I feel safe, and I feel loved."
He says that feeling he gets from being at home is one that he hopes the families who benefit from Habitat for Humanity and the $10,000 will also feel.
"Our charity is so delighted to receive a $10,000 grant for our build fund! In essence, school children in Victoria are directly contributing to building homes in our community," says Tiffany Gates, Director of Family Services at Habitat for Humanity Victoria in a release announcing Levi's win. "Special thanks to Levi, his classmates, and all of the Greater Victoria entrants." 
In addition to the donation, Levi won a pizza party for his Humanities class and a tablet for himself.
Levi says that next year he hopes even more young people enter the contest.
"If you apply you might not win, but $10 still gets donated, he says, "so even if you don't win you'll still be helping out a charity, and that's a really great thing!"