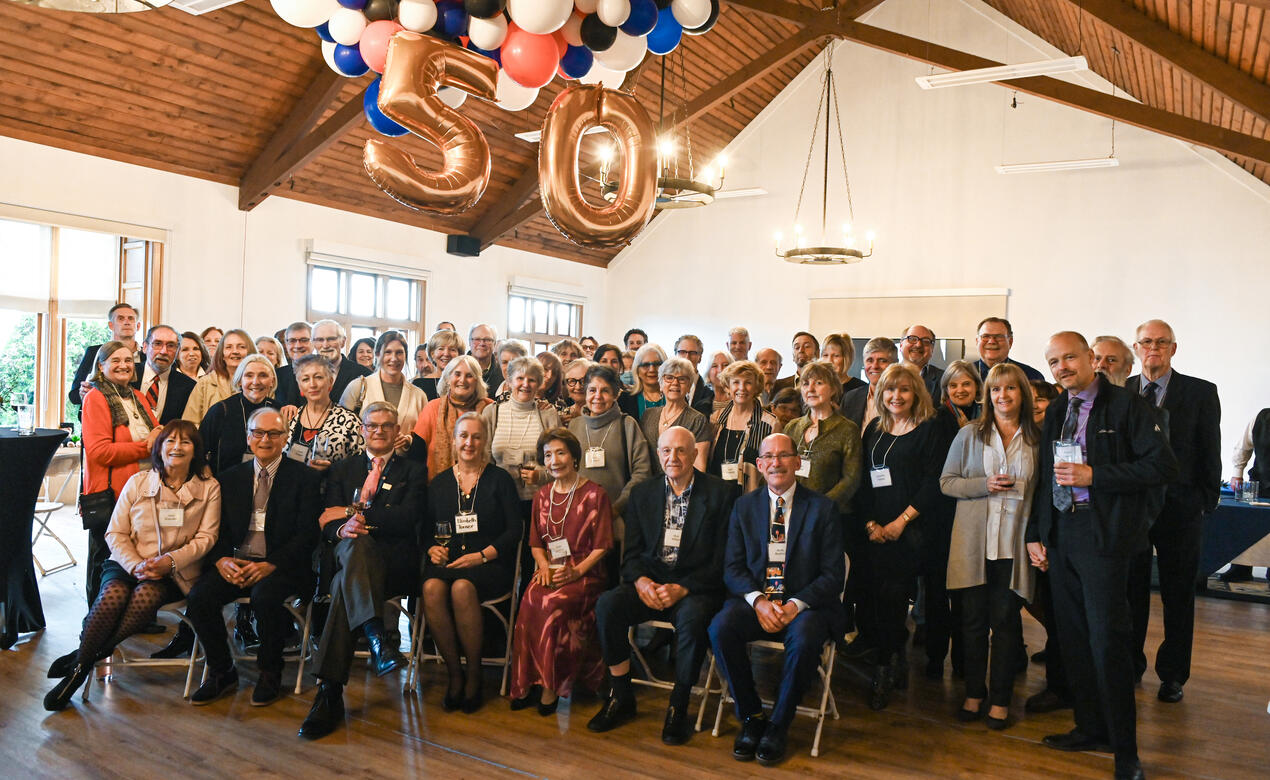 Last week we kicked off our return to in-person Jubilee celebrations by welcoming our Faculty Emeriti and past staff back to campus for a moving and joyful reunion. More than 50 Emeriti, guests and current long-serving staff gathered in Brown Hall to reminisce on their experiences in the classroom, as coaches and mentors, as houseparents and as leaders.
"We know that our faculty are the reason students and families develop such strong connections to the school and that their work is integral to the sense of community we have here at SMUS. We are grateful for their contributions to the school and are delighted to welcome them back to campus this year, because the SMUS connection doesn't end when they leave our school," said Head of School Mark Turner.
Past Head of School Bob Snowden was also in attendance and acknowledged the dedication of SMUS faculty, where it's unsurprising to find careers of 20 years or more at the school, including his own 22-year tenure at the helm.
"People stay because they can grow while they are here," said Bob. "They are well-supported and able to pursue excellence within their careers while exploring new disciplines and interests."  This is well demonstrated in the number of faculty and staff that have become published authors at SMUS."
Among the gratitude and reconnection of old friends, Emeriti Tony Keble, Mel Jones and Cliff Yorath regaled the crowd with stories of early boarding days, sport field trips and the antics of both faculty and students. It was a wonderful night to remember and acknowledge the SMUS careers, connections and experiences that last a lifetime. 
We look forward to continuing our Jubilee celebrations and welcoming our whole community back to the Richmond Road campus at Alumni Weekend April 29 to May 1.