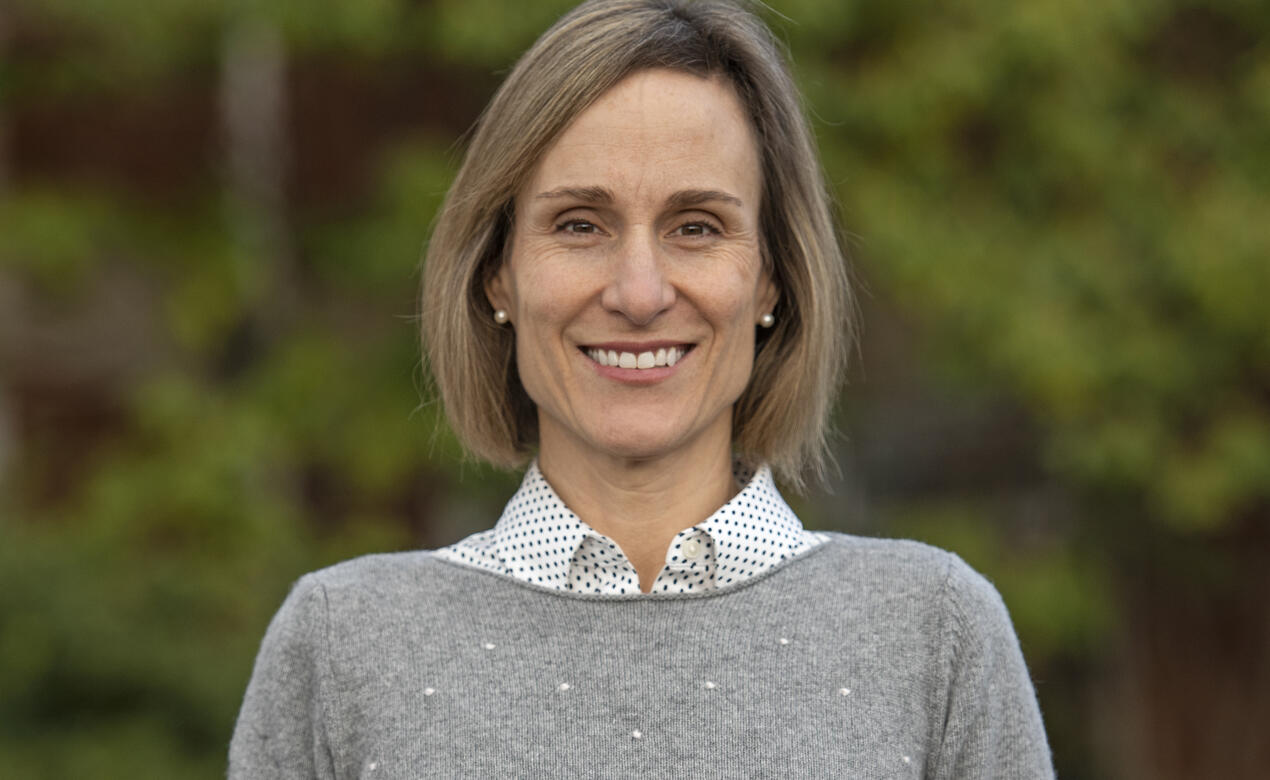 "Nil magnum nisi bonum."
Recently, Middle School students received an introduction to our school's Portrait of a Learner characteristics. During this, they were taken back to the Latin motto of St. Michael's School – a line that remains visible to them in our school song.
During chapel and TAG, our students were asked to reflect on the thought of, "Nothing is great unless it is good." It was interesting hearing their thoughts on this concept, with one of my favourite comments being, "Do you think it is OK to not be good for a while while you earn your money and then be really good after that?" As a school community, we feel so fortunate to be able to hold space for open and honest student thinking on these rather complex ideas.
The main idea behind these discussions is to link our school Values of courage, respect, honesty and service, to the seven Portrait of a Learner characteristics, and to describe how these two components of character education serve as the base of academic, artistic and athletic excellence at our school. To help make this relationship visible to Middle School students, we use the analogy of a tree, with our school Values as our roots, the Portrait characteristics as the tree trunk, and academics, arts and athletics as the branches, which can only bloom if there is a healthy base. 
One aspect of the Portrait of a Learner that is important for students and parents to understand is that every one of us has a distinct pattern of strengths and stretches in each of the seven areas: collaboration, curiosity, initiative, integrity, empathy, resilience and well-being. Perfection is not the goal, but rather awareness, with teachers helping students harness their strengths and address their areas of improvement in an ongoing process of reflection through their years at the school beginning as early as the Junior School.
In chapel this term, Middle School students are hearing directly from their teachers and fellow students about the Portrait characteristics, and are then asked to put these characteristics into practice in their day-to-day lives in our community.
For example, students heard from Mr. and Mrs. DeMerchant, who spoke about resilience during their 777-km journey last summer, sometimes in 40-plus degree weather, walking the Camino de Santiago. Students then get a chance to understand and practice resilience, as they research for their science fair projects, which they will present next week. "Creating resilient researchers who know how to find reputable accurate information may be the most important academic skill we can foster in today's students," says teacher librarian Sarah Bailey.
Head of School Mr. Turner has spoken about collaboration, Mr. Hollingworth spoke to integrity and Mr. Birch spoke about curiosity in his journey as a visual artist. Next week, Ms. Peace will explore empathy on Valentine's Day and then Grade 8 student Andrei will talk about what he has learned about well-being in his journey with Type 1 Diabetes. Finally, students will learn about initiative from Mr. Smith. 
We encourage all parents and guardians to ask students what they gleaned from these presentations and see how these characteristics can apply to students' personal development at home.
The Evolution of Portrait of a Learner 
The SMUS Portrait of a Learner, was first created in 2017. As a result of a long consultative process, a team of teachers was tasked with exploring what types of character traits we wanted to nurture in our students.
This year, we intentionally revamped the Portrait of a Learner to include the BC Ministry of Education's updated Core Competencies.
At each of the campuses, the Portrait of a Learner characteristics has a series of age-appropriate statements that describe what that particular characteristic looks like and sounds like in a school setting.
For instance, at the Junior School, the trait of initiative is, "I love to learn." At the Middle School this statement evolves into, "I learn because I want to know." And by the time students enter the Senior School the trait of initiative becomes, "I make active choices to create an environment that is best for my and others' learning."
The evolution of these statements enables students to continue to build their skills as they move through the school. Another component of the Portrait of a Learner is student reflection on their progress in the attainment of these skills. These reflections are ongoing and, starting next year, there will be two Portrait of a Learner reflections included with report cards.
Back in Middle School chapel, we've discussed and reflected on how many well-known literary and movie characters are missing some of these characteristics. There was a school-wide ripple of laughter about how much the popular character Wednesday Addams really lacks empathy. And while we agreed that a lack of these traits makes for interesting reading or viewing, students are able to recognize that our focus on nurturing and developing the characteristics of collaboration, curiosity, initiative, integrity, empathy, resilience and well-being is the most important work we can do.
For as our school song still says, "Nothing is great unless it is good."