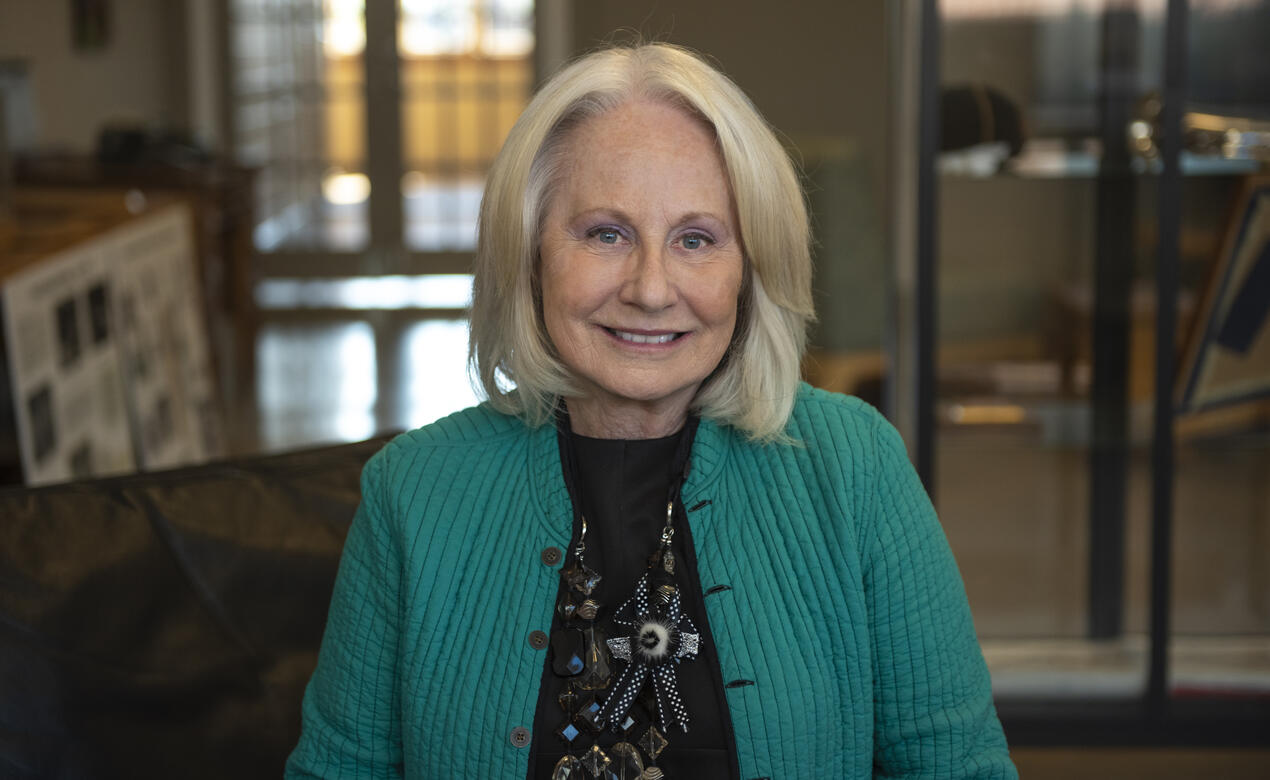 Despite the many global constraints and heartbreaks of COVID-19, SMUS maintained a commitment to our students and families to provide a safe haven for learning. We returned to full in-class teaching in early September 2020 after a brief period of lockdown and have been fortunate to be one of very few schools to have been able to continue to do so.
At the same time that we came back together in Victoria, we also began to optimistically plan for our Jubilee celebrations beginning in September 2021. This would mark the beginning of a year to reflect on the 50 years of St. Michaels University School since the amalgamation of St. Michael's School (SMS) and University School (US) in 1971.
The Jubilee year was fittingly launched to all of the students of today on the fields of the Richmond Road campus in September when this school year began, and it will culminate in the May 2022 Alumni Weekend when we are still hoping that many of our alumni will return for the first such event in three years.
As we reflected on the anniversary of our amalgamation, a living archive project emerged as a way to look back on our storied history, capturing unique memories and perspectives that can now live on for generations to come.
Five of our "elder statesmen" and highly respected storytellers gathered to reflect on 'their' school across the decades. Michael Symons (SMS and US '63), Michael Nation (SMS '70), Andrew Timmis (US '65), and former faculty members Rob Wilson and Peter Gardiner allowed us to record many hours of their incredible recollections and stories dating back to the founding of the original schools, wonderful anecdotes of their own time at our school, as well as the ways that history has shaped the school we all enjoy today.
During this Jubilee year, the full documentary video will be released and then retained in our archive collections.
We are pleased now to release three shorter clips (which you can find at the bottom of this story) that talk specifically about the history of amalgamation, our archives collections, and a story of the extraordinary coincidence of a piece of our history finding its way back to us. More such clips will follow this year, along with other alumni reflections in print.
We are also very pleased to have recently published a beautiful, full-colour book called 50 Treasures from our Archives, with much of its contents also mentioned by our storytellers, and available for purchase from the campus store. A complimentary copy of the 50 Treasures book will be sent to donors making gifts of $500 or more to our Annual Appeal.
We respectfully acknowledge our past, while looking towards an exciting future for the many students and alumni of St. Michaels University School.
The Story of Amalgamation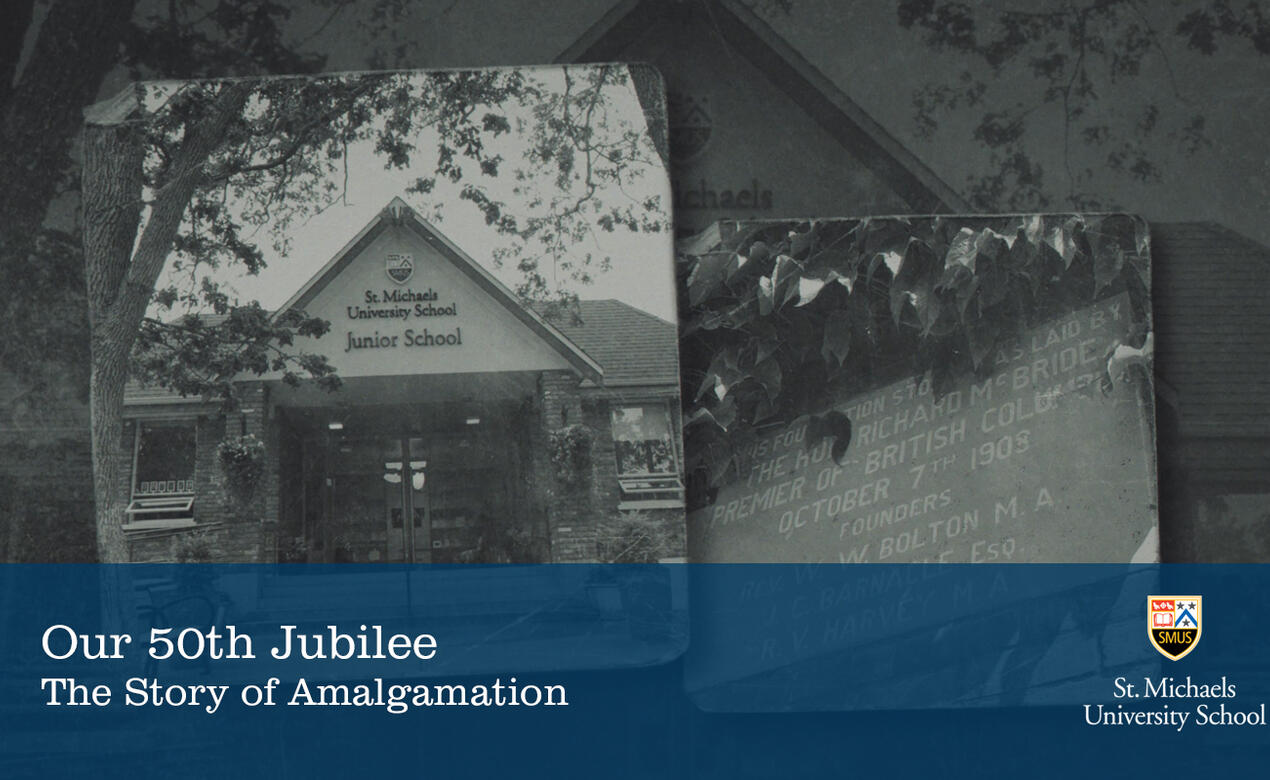 The Importance of Archives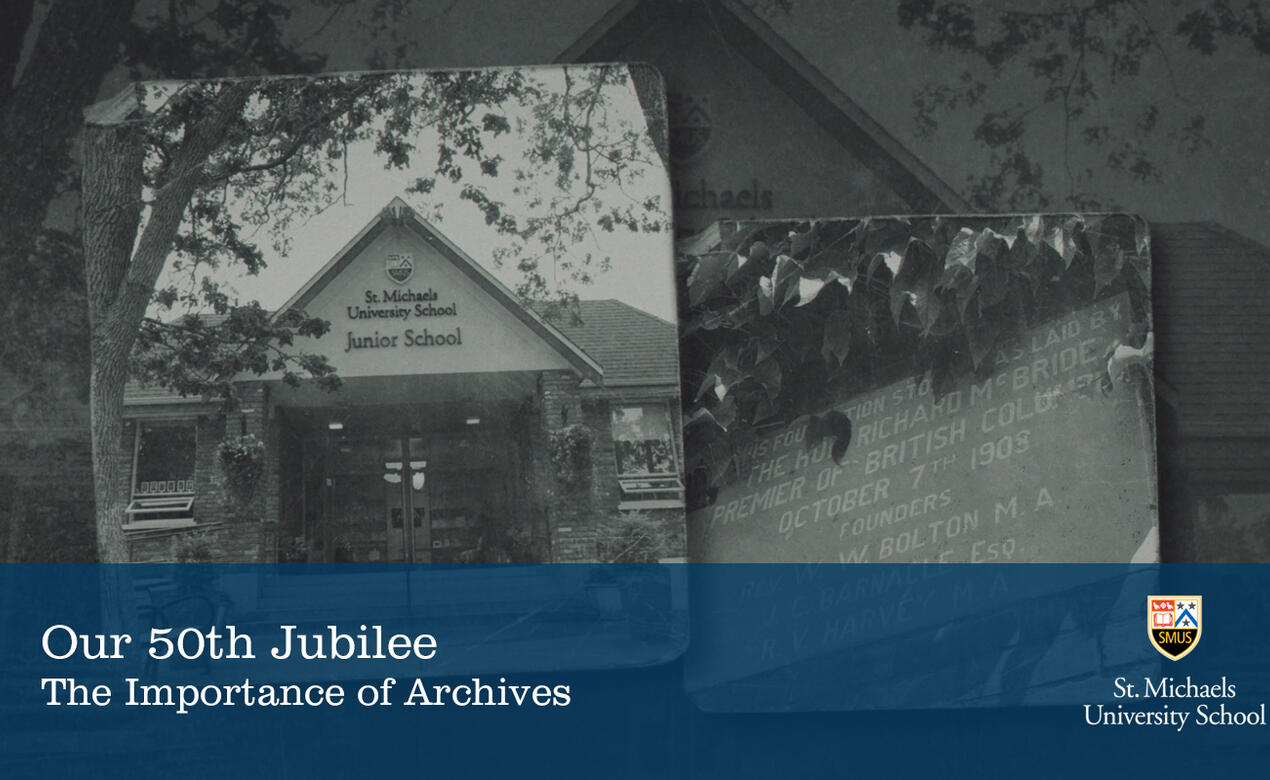 Russell Maddock Cup