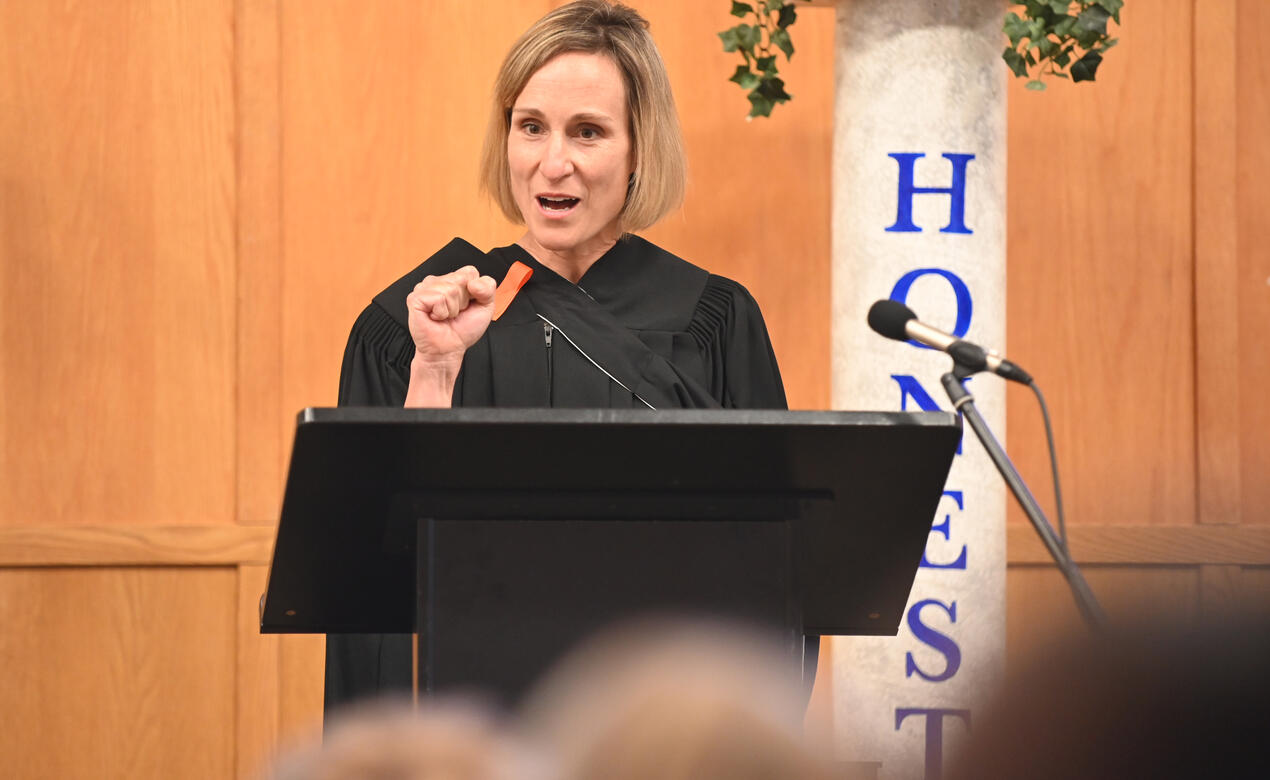 Every year at this time, it becomes quite obvious that the Grade 8s are ready for a change. They seem too big for their classrooms and have grown a little blasé about the amazing offerings of the Middle School. The faculty at the Middle School sees this change as confirmation that we have done our job well, they are ready. 
I often quote a friend of mine who calls Middle School a "difficult stage in the sausage making process" and while I don't mean to imply that our students are sausages, I do concur that it is a very interesting stage of development. As I have written about in a previous article, Grade 8 is an amazing period of cognitive wiring and hormonal changes. In addition to these neurobiological changes, it marks the beginning of the end of a special time in your child's education where students still remain largely unspecialized. They have had years of exploration and exposure in their core academic subjects, languages, athletics, clubs and sports councils. They have had a myriad of opportunities to see what they enjoy and are good at, to find their fit, and over the next few years the majority of students will begin to use this foundation as a jumping off point to become increasingly more focused on specialized pursuits. 
This move from breadth to specialization is also characterized by increased self-actualization, where the Grade 8 student's identity becomes more defined as an individual with an increasing need for autonomy. Self-actualization is a difficult stage as students move out of dependence and into independence, sometimes in a matter of minutes, and our school is well set up to support both of these states. 
This year, for the first time in two years, we will be able to re-establish our transitional celebrations of outtrips and a Grade 8 dance and a graduation ceremony with parents. These important rights of passage provide a welcome burst of engagement as the Grade 8s prepare to leave Middle School. 
In addition to these celebrations, over the next few weeks the Grade 8 teachers, counsellor, learning resource team and administrators will meet with their Senior School counterparts to pass on the knowledge we acquired over the years about our Grade 8s as people and students. We like to call this process sending our students on with small notes attached, so that the Senior School can build on our acquired knowledge, and it's a strong indicator of the culture of care we have at this school.
And while the Senior School represents a new beginning, a bigger pond with a significant amount of new students and endless enriching experiences, we do want parents to trust that we  are intentionally and gently handing students over to another set of very receptive, skilled and supportive hands. And while the difficult stage in the sausage-making process is not over and we expect that over the new few years there will be some peaks and valleys as students continue to learn and grow, we do know that our students have been well prepared for the transition and will be supported in their continued preparation for life at the Senior School.