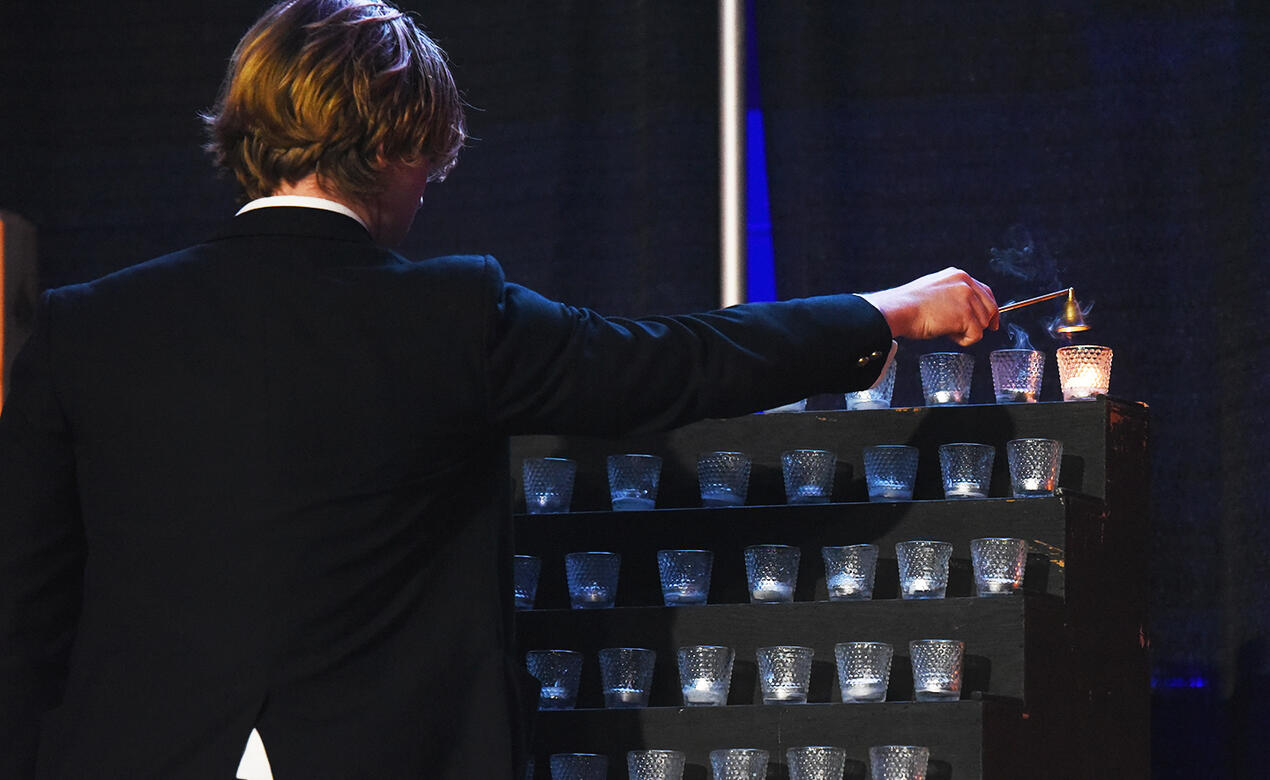 This week marked our school's annual Remembrance Day Service, a special time-honoured event where our three schools come together, in two separate, solemnly powerful services, to pay tribute to the Canadian soldiers who bravely fought and gave their lives for their country. Included among them are the Old Boys who battled hard in the fields, the skies, and the trenches overseas, never to return to their homes and families, or to their beloved schools.
SMUS' Remembrance Day Service is about respecting and holding space to reflect and remember our former students and staff who enlisted in both the First and Second World Wars. More than a century ago, through the First World War, 105 boys from University School perished, while we lost 29 of our students from St. Michael's School.
In keeping with tradition, SMUS Chaplain Keven Fletcher led both the services at the Junior School and at the Richmond Road Campus, while Senior School students spoke the names of those 134 students and faculty who died, and extinguished a candle for each of them. Listening to Keven's words, our students, faculty, staff, and several parents, friends, and guests reflected on, and, by virtue of their presence, showed their respect for those who served and sacrificed, from our schools, and for the millions of Canadian veterans who fought for our citizens' freedoms and protection.
Prior to their enlisting, these brave young men from both of our descendent schools were immersed in a school life and identity that were deeply aligned with cadet and military training. Hence, the significance of reflecting on our Old-Boy warriors through a traditional process of prayer, procession, and song.
Below, you can watch the full Remembrance Day Service.