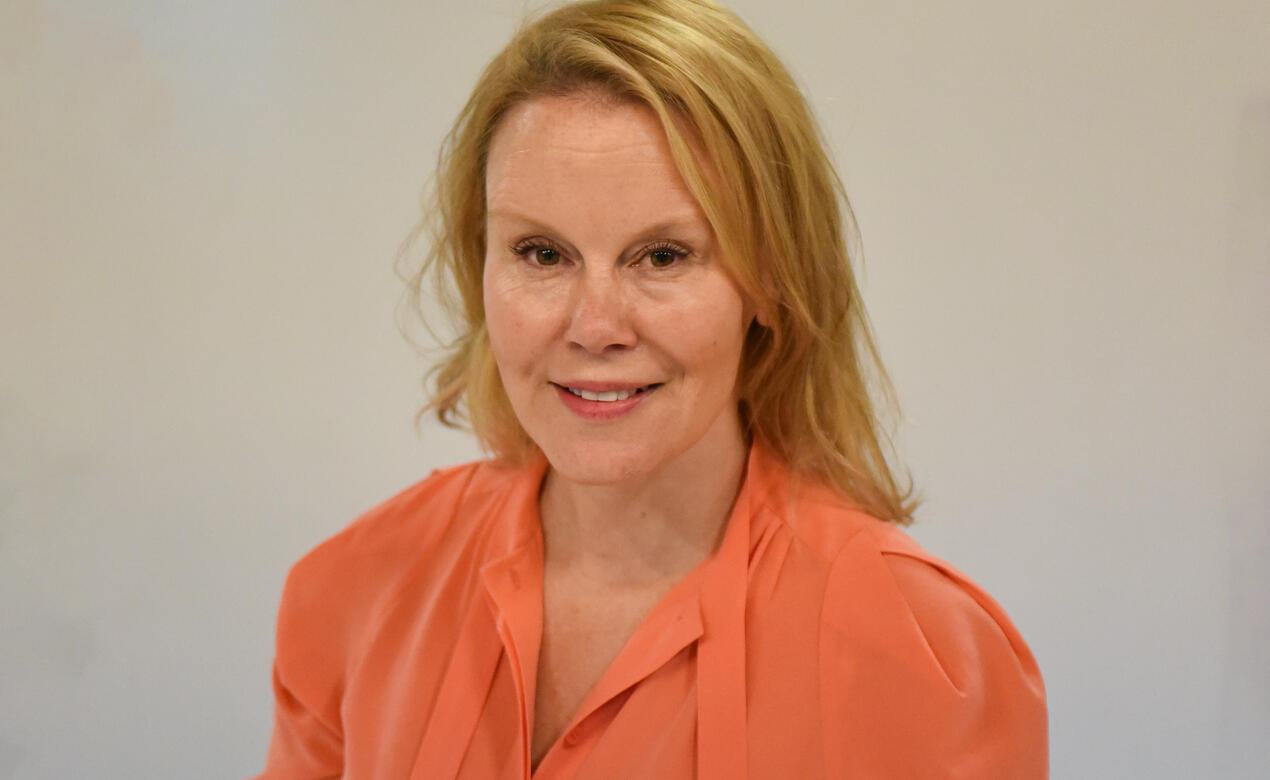 I am told rowing is a unique sport that requires balance, coordination, power and endurance – all while facing backwards! Not only is it a great full-body workout, but the experience of being out on the water makes it truly special. 
At SMUS, our rowing program is available to students from Grades 9-12. It is seasonal – with our fall rowing program being geared toward mostly novice rowers who compete primarily within Greater Victoria, and a spring rowing program that continues with the competitive program for the athletes who are keen on the sport, and show promise and commitment.
This year, SMUS placed second overall in the City, with many of our athletes medalling throughout the competitive season, including taking home gold medals. We have 92 athletes participating in rowing this year and students attended many regattas, including Elk Lake, Maple Bay, Shawinigan Lake and Brentwood. We have a group of students now competing this weekend at the CSSRA national regatta at Royal Henley in St. Catharines, Ontario.
SMUS competitive rowers train six days a week – sometimes twice a day! – for fitness and on the water. They also attend extended training camps during the Easter break and the Victoria Day holiday weekend.
I met with our rowing coach, Susanne Walker Curry, to learn a little bit more about philanthropy and how our Annual Appeal supports these student athletes. 
"Philanthropy is absolutely key to the success of the SMUS rowing program. Rowing is a costly sport that requires specialized equipment and training, travel and transportation," she says. "The generosity of our 'silent donors' through the annual fund and the Parents' Auxiliary has allowed our 10-year-old program to grow and thrive, and lets SMUS punch well above its weight in scope and athletic success".
Susanne goes on to say that "the results of our philanthropic angels are evident not just in the medals or results on the race course, but in the kinds of young men and women we develop at the school." Rowing has been described as a "transformational" sport by many of the student athletes and their parents.
"Through the program, we consciously work together to develop character and to allow our young people to discover the excellence within. We call on our young athletes to 'get uncomfortable' so that they can gain courage, discipline and insight," Susanne adds. "The program creates a strong family atmosphere where students learn how to support one another and develop teamwork and loyalty. Through training and coaching, we watch our students' athleticism grow but we also emphasize personal growth."
Susanne says there is no way this could happen without the generosity and kindness of our donors and supporters.
This year the rowing program hopes to purchase a "heavy four", with the cost of this boat being $30,000. As well, a new trailer is needed at a cost of $40,000. We hope to raise this $70,000 in our annual appeal in support of the SMUS Rowing program. The deadline to give is June 30. 
You can donate online at www.smus.ca/giving or contact me at [email protected] or 250-370-6197.
"Thank you," from our rowers!
We asked four students currently competing at the CSSRA Regatta (national competition) to explain what the rowing program means to them.
Hannah Look (Victoria; Grade 9) says the rowing program gives her a "sense of home" at the school and has instilled a confidence that she carries into life outside of rowing. The busy training schedule has taught her to manage her time wisely. When Hannah wins a race or completes one successfully, she says she is overcome with a sense of shared camaraderie and accomplishment.
Georg Mackenthun (Heidelberg, Germany; Grade 10) rowed at his previous school. He finds that the coaching here at SMUS differs because it focuses on each individual athlete and not just the team. Georg says this approach has a positive on him and feels it has led to greater success and self-confidence. The program provides a personal challenge, which in turn, encourages the athlete to learn more about themselves and to grow as a person.
Nathan Yang (Newport Beach, USA; Grade 11) talks about the sense of family the rowing program brings. He was an athlete in other sports, like swimming, but did not feel this same special bond. This sense of belonging is important to him as a boarding student. Nathan says he is grateful to Coach Walker-Curry, as she pays attention to bringing these principles to the program.  Having a strong sense of teamwork and connection encourages and motivates him and his teammates to do their very best for themselves and each other.
Olivia Meadows (Victoria; Grade 12) was thrilled to find both a sport and a group of people that she wholeheartedly loves. Rowing has helped her grow as an athlete and as a person, and has boosted her confidence and made her a better learner. Olivia has been challenged to step outside her comfort zone and to take initiative.