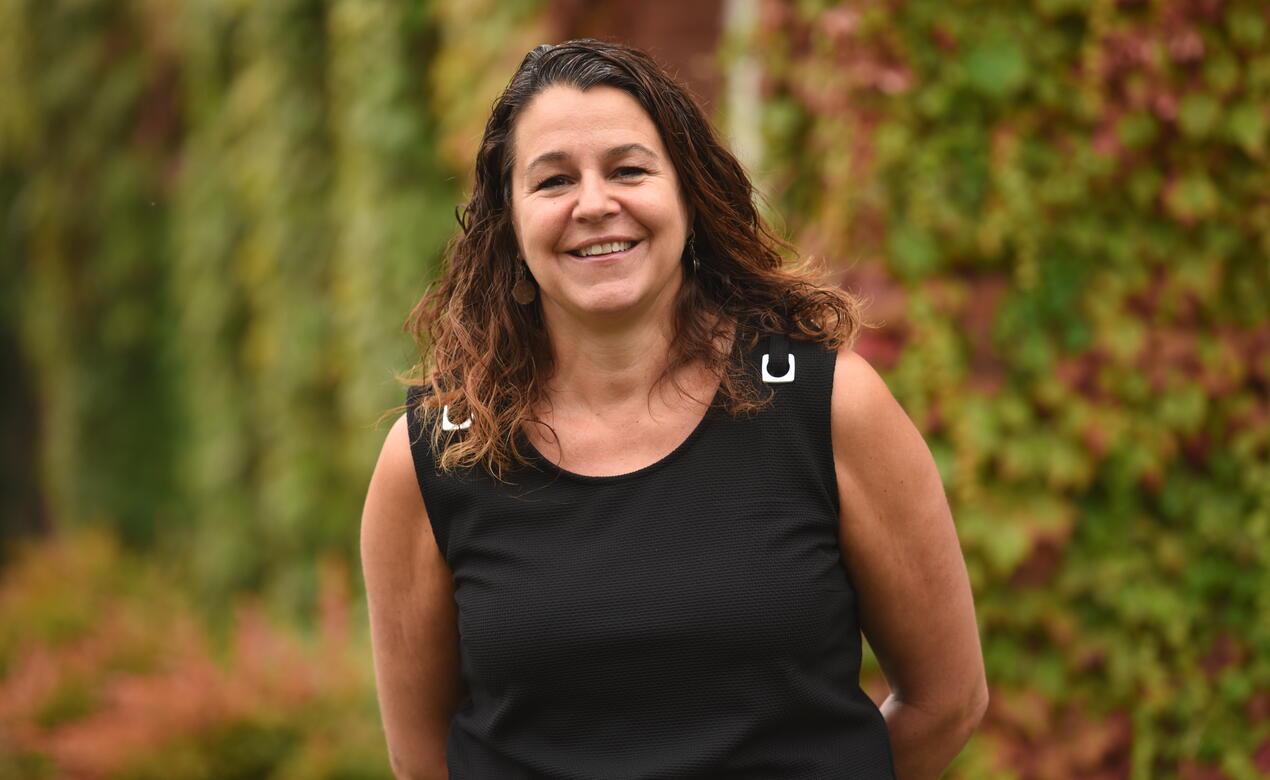 At the start of each school year, I am reminded of the privilege of being a part of our vibrant, dynamic, and welcoming school community. Whether you're a student, a teacher, a staff member, or any part of the SMUS community, you will notice the palpable energy on campus this month, as we rejoin with our campus peers, and settle into our classes and various school activities. 
For me, in my SMUS community role, September signifies an opportunity for enthusiasm as we set new learning goals and objectives for the year, particularly as we unroll the academic program and introduce new units of study that reflect and enable innovative skills for learning. September also provides us with an opportunity to reconnect and reset our aspirations for inspirational learning and ongoing skill development—both for students and teachers alike.
Proactively Engaging in Community-Based Events
As we engage in community-building events such as chapel, assembly, and welcome events for new students, parents, and teachers, we are reminded of the importance of fostering collaboration and connection in our learning experiences. The spirit of togetherness has consistently been one of our school's strengths—as evidenced in the fond memories shared by alumni and past families whenever they have recounted their favourite SMUS moments, aside from our rigorous and broad academic program, of course.
Last week, I had the pleasure of walking around our recent clubs and councils fair hosted by Senior School student leaders. I was truly impressed by the incredible and abundant opportunities on offer to our students this year. With more than 70 booths set up to showcase a wide range of unique and diverse offerings, it was exciting to see such a vast array of avenues our students will be able to explore, while nurturing their passions and interests.
Whether they're in Senior-, Middle-, or Junior School, we hope our students proactively seek out co-curricular opportunities that complement their academic programs, and that allow them to thrive and connect with others outside of the classroom. 
Continued Learning and Reflecting on Truth and Reconciliation
A few weeks ago, during senior chapel, I gave pause for reflection when Reverend Keven asked us to consider the following question: "How much influence do we have on whether this will be a great year for us? How might we prepare ourselves?" 
That had me pondering: Another place for our community to contemplate our preparation and growth this school year is with respect to this week's National Day for Truth and Reconciliation. On Friday, September 29, each school division actively engaged in introspection and meaningful reflection around 'Orange Shirt Day.' They did so by sharing stories with Qualicum First Nation member Kim Recalma-Clutesi (Ogwi'low'gwa), who emphasized the significance of allyship with our Indigenous communities. 
Through our ceremonial preparation, we collaborated closely with SMUS' Indigenous Guide and Coast Salish Elder Bill White, from the Snuneymuxw First Nation, who designed content that would be appropriate for each division level. This gift of learning enhanced our students' understanding and appreciation of Indigenous voices. Additionally, we were fortunate to have social studies teacher David Lynch, who was recently appointed as SMUS' Indigenous Liaison, to guide us in this work. We also collaborated with our Indigenous scholar Dylan Thomas, who guided us through classroom and student interactions. 
Our intensive and rewarding preparation leading up to Friday's ceremonies, taught us just how critical it is that we undertake these forms of knowledge-centred and purposeful journeys together; it is paramount we do so with a sincere commitment to understanding Indigenous perspectives and experiences, while recognizing our personal responsibilities in these sacred, educational endeavours.
The spirit of togetherness has consistently been one of our school's strengths.
As we come to the end of September, and having reflected on our own influence, accountabilities, and preparations for this new academic year, let us carry with us a spirit of openness, growth, and unity that defines this remarkable community. In doing so, let's be mindful of the importance of our shared connections, and remember to hold to the goal of strengthening these relationships wherever, and whenever we can, as we continue along our remarkable educational chapter.