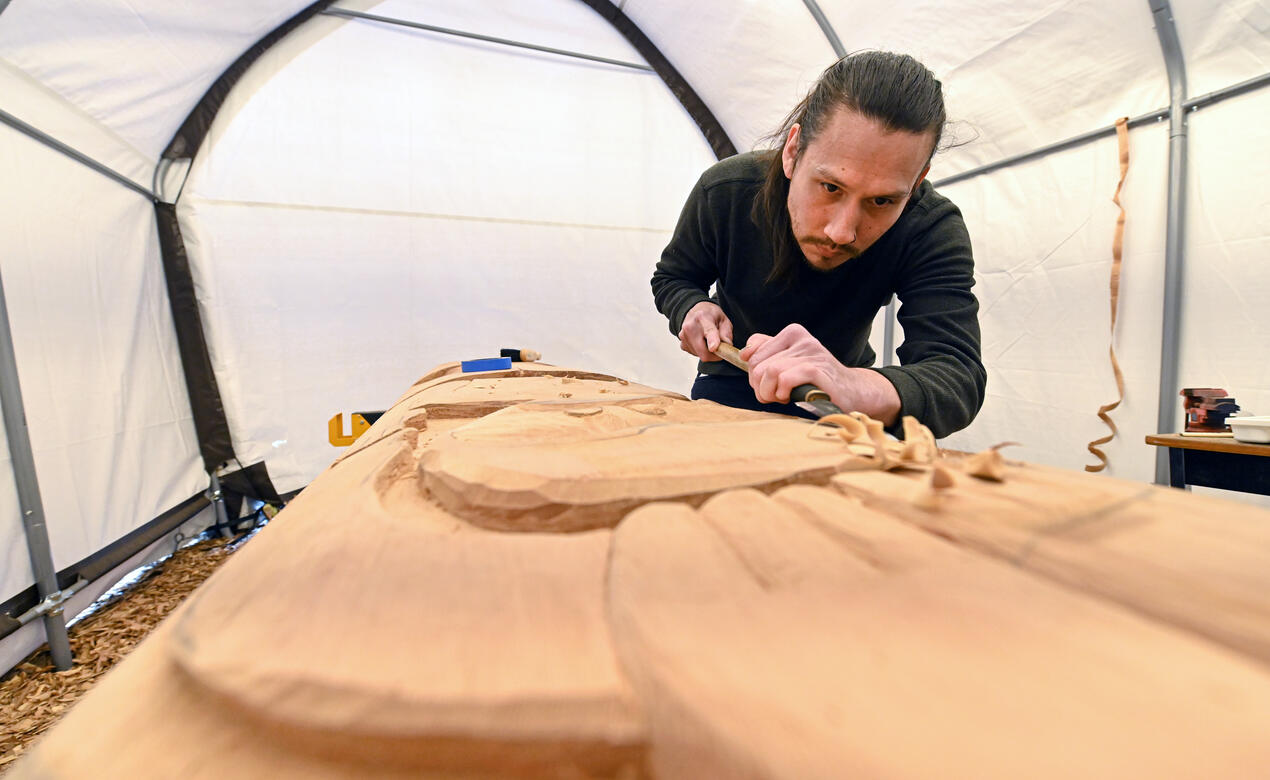 We are delighted to recognize Indigenous Scholar Coast Salish artist Dylan Thomas on being awarded the Fulmer Award in First Nations Art from the BC Achievement Foundation.
Dylan is one of four artists to receive the recognition this year.
"Their work ranges widely, inspiring us with new visions while building on deep traditions," said Anne Giardini, Chair of the BC Achievement Foundation, in a news release. "This year's awardees join almost 90 artists from the Award's past 16 years. Fulmer Award alumni show us this year and every year that British Columbia is a place where artistic innovation and creativity are second to none anywhere in the world."
To recognize Dylan, the Foundation created a video highlighting his life and artwork, which you can watch at the bottom of this post.
Congratulations, Dylan, on this achievement.