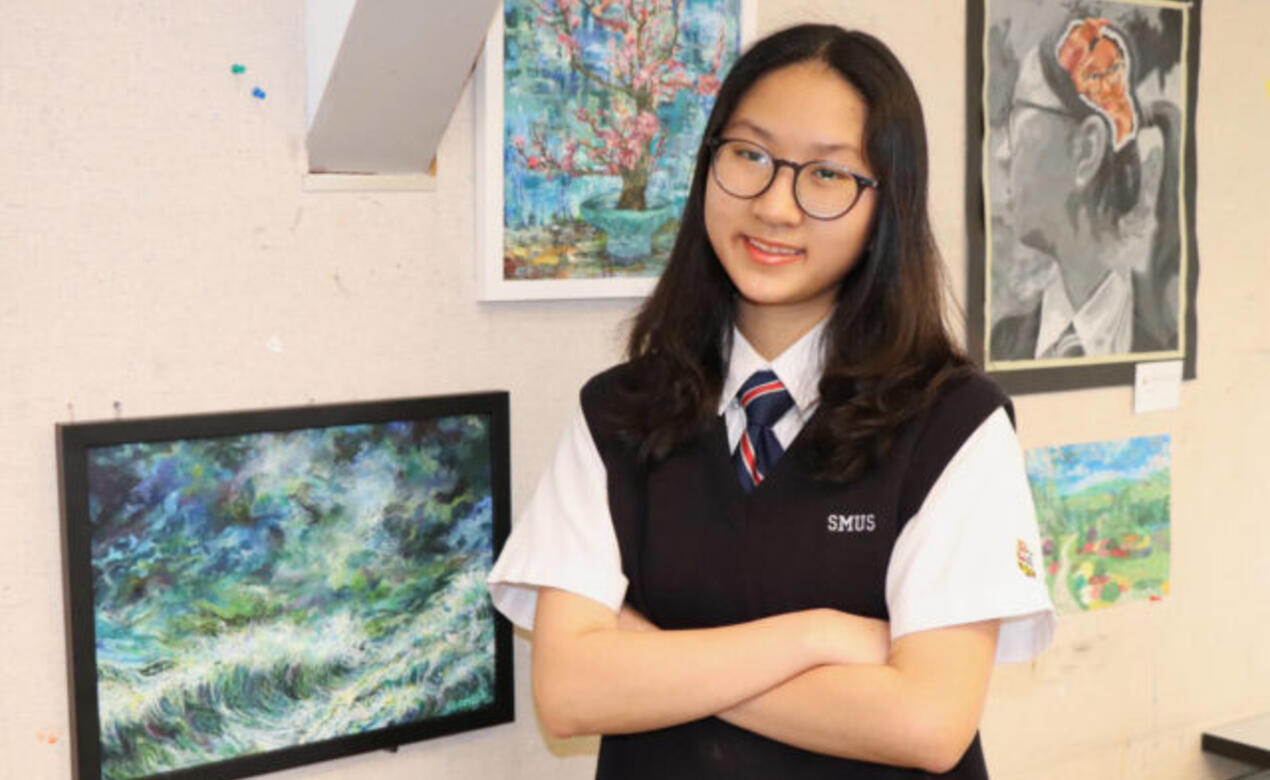 Grade 11 student artist Giang Tran will have her work on display during the month of June as part of the Limelight Youth Art exhibition at Cedar Hill Recreation and Art Centre.
In addition to Giang, seven other SMUS students will have their work on display at the show: Crystal Chen, Darien Edgell, Ava Galloway, Jessica Liao, Luis Osuna Santos, Pam Prohmdecha, and Vanessa Tse.
Giang's story and her artwork were highlighted by the Saanich News in a story published on May 29.
(Photo courtesy of the Saanich News)