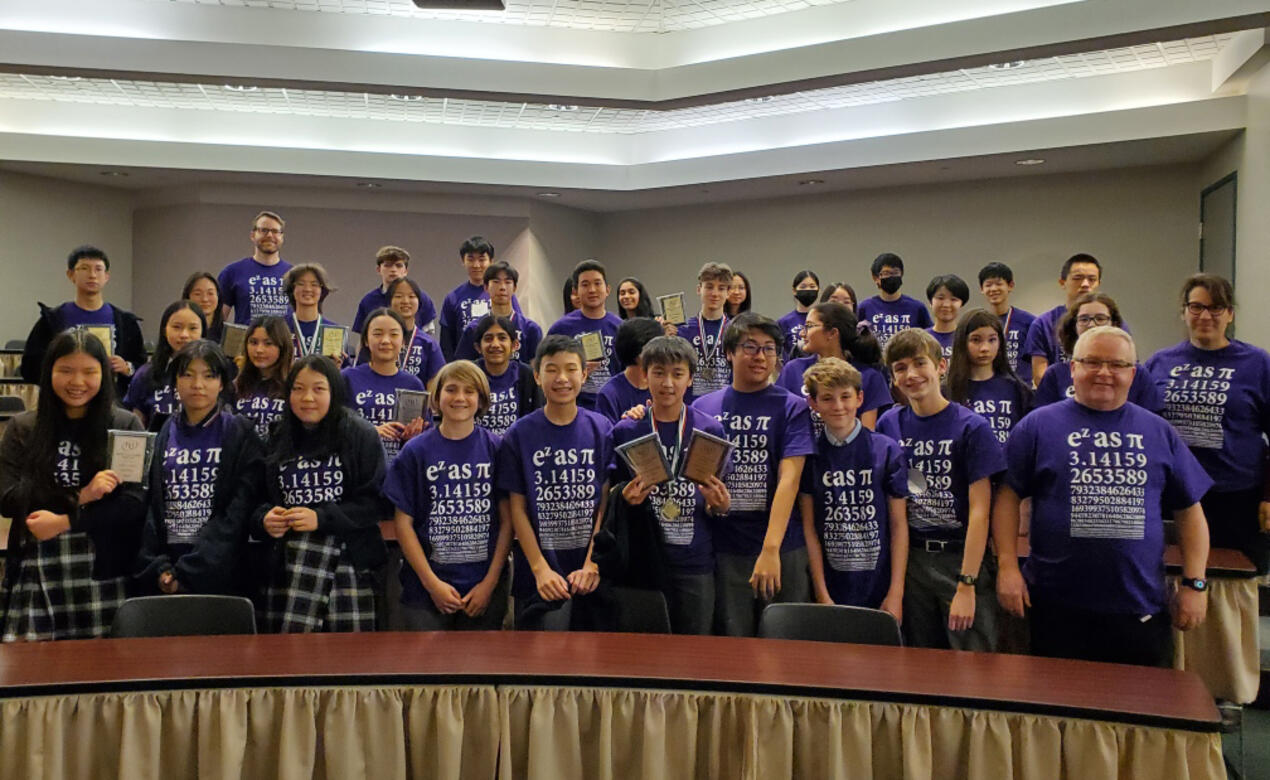 Math competitions provide a stage for students to showcase their capabilities through countless hours of individual and group practice. SMUS helps to facilitate this preparation through our two math clubs – one for Middle School and another for Senior School – which prepare students for various math competitions held annually. This year, the SMUS Math clubs poured much of their energy into preparing students for the Math Challengers Competition, a two-stage event inviting students from across B.C. to exhibit their mathematical skills.
The journey began with the regional round, where SMUS competed in the Vancouver Island region and performed phenomenally. While it was undeniably a competitive and anxiety-driven experience, the Math Challengers Competition was also a time of fun and camaraderie. Our countless hours spent in Math Club meetings primed us for the challenge. The competition divided participants into three grade categories: Grades 8, 9, and 10.
Here is a list of all SMUS participants who secured a top 10 placement on Vancouver Island in their grade category, qualifying for the Provincial Finals:
Grade 8: Jiahan L., Joanne J., and Sissi Z.
Grade 9: Ethan Curtis, Joanna Lin, YouLan Li, Kevin Yin, and Sting Zhang
Grade 10: Yanyu Zhang, Sophia Yu, Peter Wang, Max Zhan, Laila Shetty, and Stephanie Zhuang
The following SMUS students clinched the first position in Vancouver Island for their grade category:
Jihan L. (Grade 8)
Myself, Ethan Curtis (Grade 9)
Yanyu Zhang (Grade 10)
The Math Challengers Competition also includes a team round, where groups of five students collaborate on a set of 15 problems. Once again, SMUS rose to the occasion and secured first place in every grade category.
To truly appreciate our regional performance, consider this: SMUS students secured 14 out of the total 30 top positions offered throughout the Vancouver Island Region. Moreover, we managed to place first in every grade category for both the individual and team competitions. Quite the achievement, wouldn't you agree?
With a two-month preparation period between the regional and provincial competitions, our students utilized the time to further enhance their skills. At last, the day of the Provincial Finals arrived. As we journeyed on the ferry to Vancouver Terminal the atmosphere buzzed with excitement and nervous anticipation. However, our students remained composed. Stepping into the examination hall at Simon Fraser University, we were brimming with enthusiasm.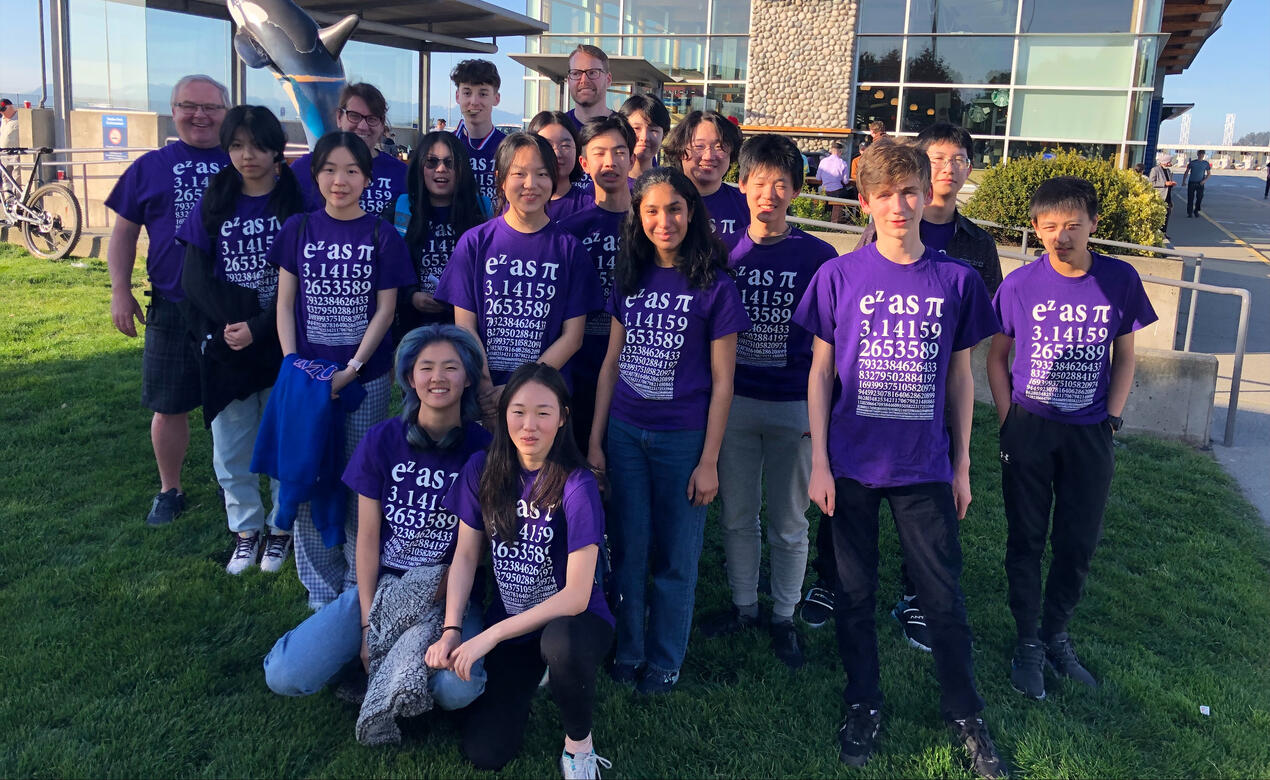 Among the highlights were our two Grade 8 students, Joanne J. and Jihan L., who placed 2nd and 6th in the province, respectively! In addition, I secured the 8th position in the province for Grade 9. Our Grade 10 students and SMUS teams also put forth a commendable performance, unfortunately just missing out on the top 10 positions. Above all, the Provincials were incredibly enjoyable, and the chance to mingle with fellow math enthusiasts was an enriching experience for all.
Overall, SMUS's performance in this year's Math Challengers Competition was nothing short of spectacular, establishing our school as a top performer in math competitions throughout the province and certainly the best throughout Vancouver Island. I would like to acknowledge all the students who participated in the Math Challengers Competition. The enthusiasm, joy, and genuine interest for math displayed by all students was incredible.
Our school's extraordinary success this year is not only a testament to our students' dedication but also to our outstanding coaches and teachers who made this journey possible. A special acknowledgment to Mr. DeMerchant and Ms. DeMerchant, the hosts of the Middle School Math Club, and Mr. Dawson, the host of the Senior School Math Club, along with our Grade 12 student coaches, Grace Yin and Ken Yang. These remarkable people not only supported us as coaches, but also organized the entire trip, provided snacks and custom t-shirts, and contributed significantly to our school's impressive success this year.
The Math Challengers Competition was an extraordinary experience, and I couldn't be more proud of SMUS's outstanding achievements and the spirited dedication displayed by all participants.