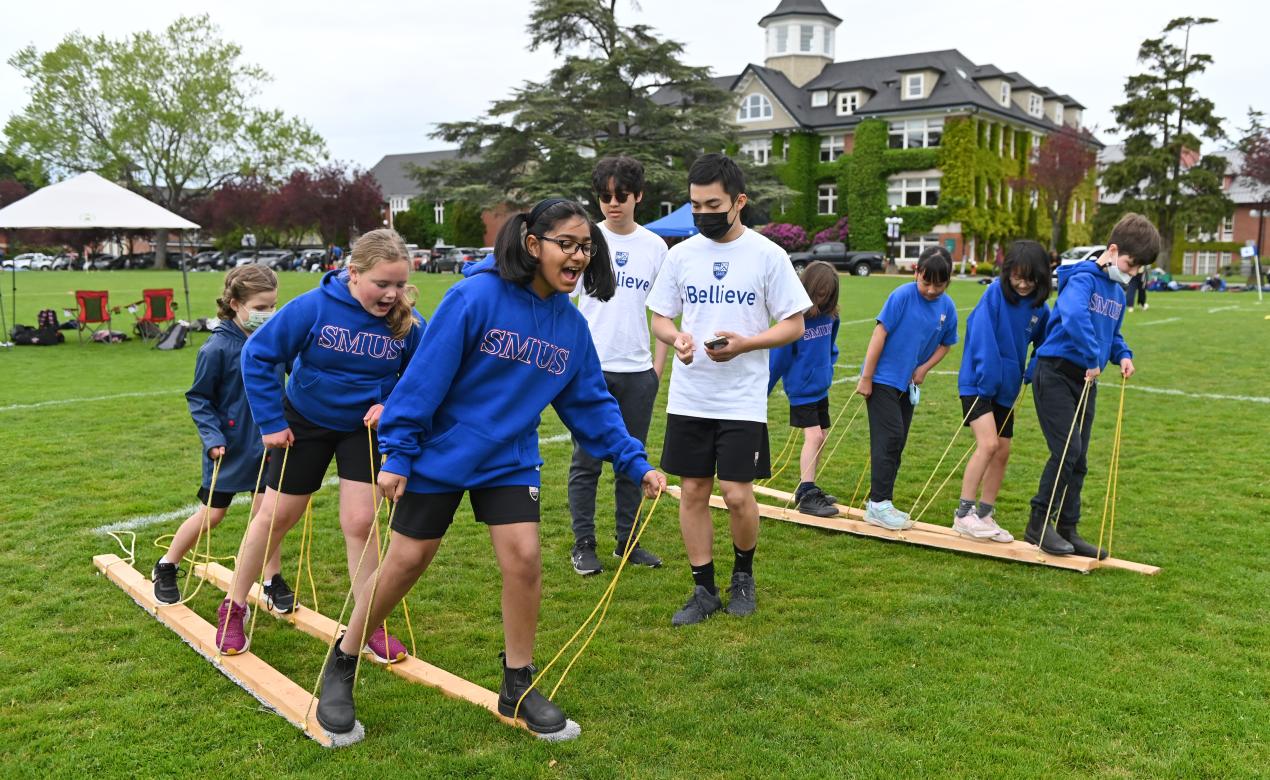 On Thursday, May 26, students from our Junior and Senior Schools came together to learn about a special SMUS alumnus and to celebrate a love of sport.
Simon Ibell '96 attended SMUS for six years and after graduation lived his life as a healthcare crusader and someone who wanted to have a positive impact on the people around him.
"This is a really special day for me, and it's a privilege to speak to you about one of my heroes," said Senior School physical education teacher Ian Hyde-Lay, a longtime friend of Simon's, to the group of students. "I was fortunate enough to know Simon while he was at our school. He suffered from an extremely rare disease known as MPS II or Hunters Syndrome. … He passed away five years ago today, and I know he'd be so honoured to see all of you here today enjoying playing sports in his memory."
Simon was a longtime supporter of SMUS and contributed his talents to athletics at our school when he was a student. When MPS II prevented him from playing further, he contributed as a team manager and supporter of all SMUS athletics.
"He dealt with this rare disease all his life. Despite considerable obstacles in his way, his life was nothing short of remarkable. The way Simon lived his life is a good lesson for us all: he never looked at the obstacles of having to live with a rare disease, he looked at all the opportunities that were presented," Ian said.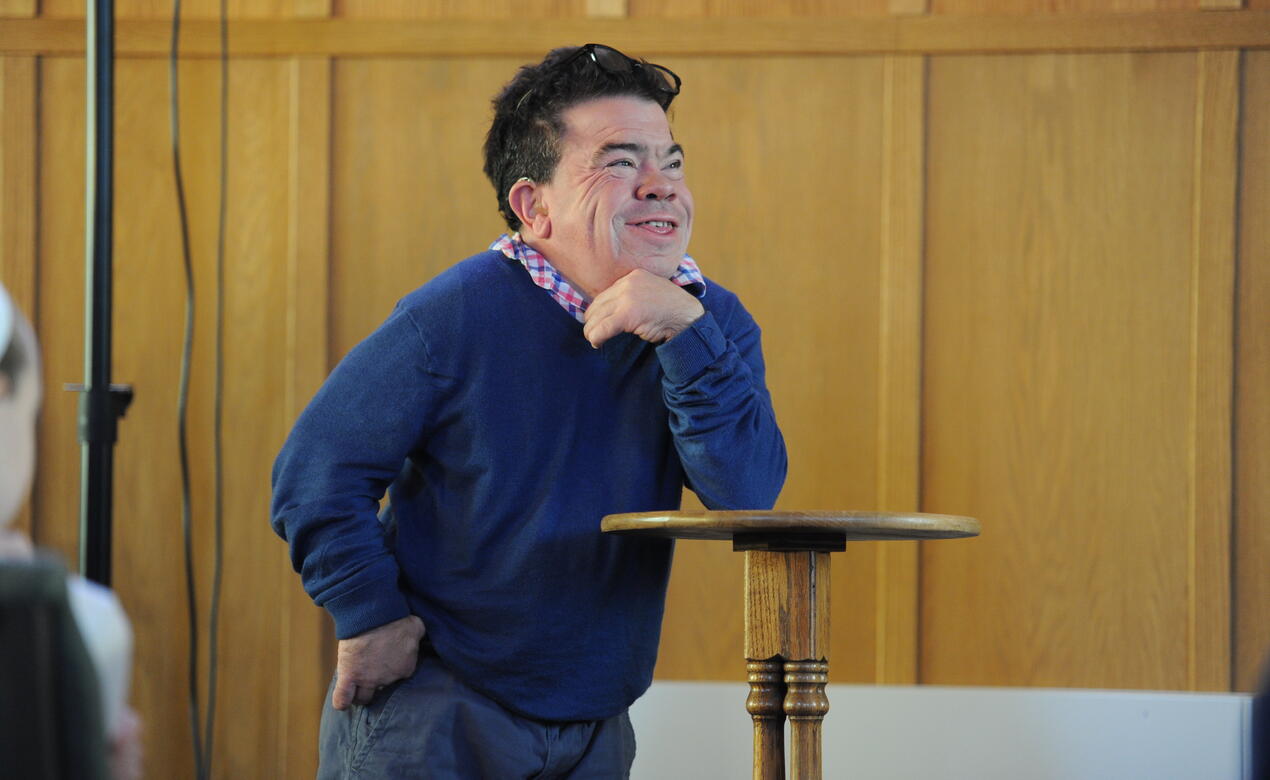 He took this motivation and created the iBellieve Foundation to find a cure for MPS II, and he supported the Right to Play organization.
SMUS has been celebrating Simon with the iBellieve Right to Play event for several years. Each year, Junior School students work alongside Senior School students to play a variety of fun physical activities and sports.
This year's event was no exception, and students had a great time playing with one another to celebrate a love for sport. The activities were focused on teamwork, staying active and having fun.
"I hope as you enjoy the day today, you remember Simon," said Ian, "one of the greatest people we've ever had involved in our school community, and someone who made an incredible mark on thousands and thousands of people."