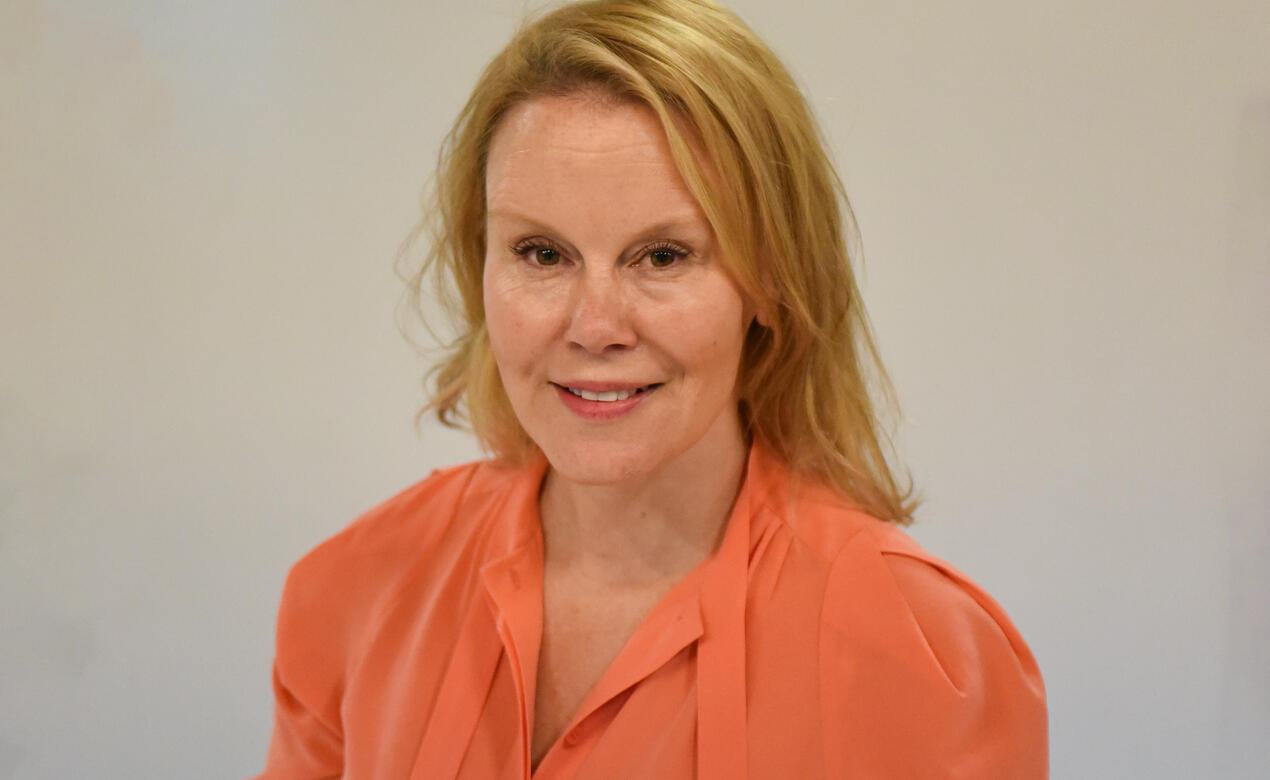 As we race to the finish line of our Annual Appeal, I am reminded how our athletes across all campuses and sports are impacted by philanthropy. With more than 80 competitive and recreational teams, provincial championships, island championships and national wins, we truly have much to be grateful for.
Each year we raise funds through our Annual Appeal in support of athletics. This enables us to compete at all levels, including in squash and rowing, at the national level. With the support of donors, parents and our Parents' Auxiliary, $190,000 was raised in our Annual Appeal, over the last five years, in support of our rowing program alone. This enabled us to purchase boats, ERGs, oars, flotation suits and soon a trailer.
Rowing is not the only sport that benefits. According to our Director of Athletics Lindsay Brooke, philanthropy has help offset the cost of student travel, purchase a shooting machine for basketball, and most importantly coach funding. When asked what she needs most she responded with coaching excellence: "Annual Appeal donations allow us to attract and retain top-level coaches." When asked what she is most proud of, Lindsay says how our athletes, coaches and teams represent our school, as well the depth and breadth of programming. Excellence in athletics as a part of our greater school community speaks to our balance and approach to educate the whole student.
We have nine days until our Annual Appeal reaches the finish line. We are $64,000 away from covering all our annual athletic projects and wish-list from our Director of Athletics. One of these much-needed items is a ball machine for our squash program. Whatever your sport of choice, we ask you to consider supporting our athletes. Your donations to our Annual Appeal will have a direct impact on all our students. I leave you with three quotes from our Middle School athletes:
"The sport and athletic program for Grade 6 has definitely impacted my first year of Middle School in a very positive way. I've learned how to communicate and create strong bonds and trust with my teammates. More importantly, I have really learned how to focus on the team's overall success and not just work as an individual. The coaches are all very talented and respectful, but they also challenge us and want the best for us. There are so many sport options to chose from so there is really something for everyone. At the end of the day, it's super fun to get out there represent SMUS!"
Will P., Grade 6
"Rugby this year was the best experience. All the team building and preparation that went into the city final really paid off and I'm super happy to have been part of that team."
Ty D., Grade 8
"Something changed for me in Grade 8. I don't know how to explain it but it was from sports. I used to not want to be at school and now three years later I want to get on the field, on the court, and be better. Rugby, basketball, and volleyball made my Grade 8 year."
Ethan W., Grade 8
To donate online, please go to smus.ca/support/annual-appeal. If you have questions about how you can support athletics at the school, please call me, Shara Campsall at 250-370-6197.