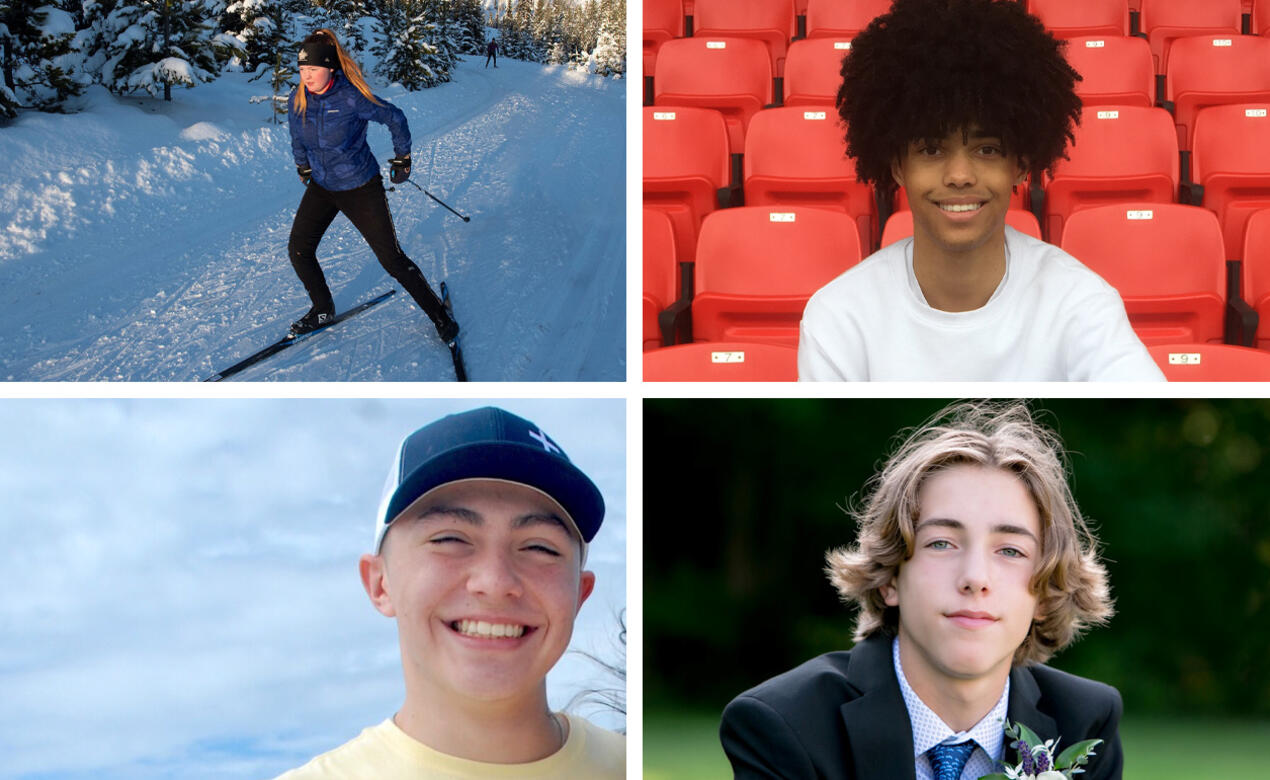 We are delighted to introduce the four high school students selected as finalists in this year's The Best School Year Ever contest.
Each one is a talented and ambitious student who will bring their passions and interests to SMUS and make a positive impact.
"This was one of our most successful contests we've seen in terms of the quality of entries," says Michael Drew, Assistant Director of Admissions. "The students who entered this year are all so accomplished. Not only are our four finalists really strong, our top 25 semi-finalist list was also very strong."
The finalists for the 2022-23 contest are:
Juliet Crowe – Juliet impressed the judges with the extent of the activities she's involved in for such a young student. Outside of being strong in academics, she is passionate about being outdoors and is happy to embrace the cold winters that living in Whitehorse, YT brings. Her level of maturity also impressed the judges, as she is a thoughtful and resilient student. 
 
Joh'nell Cleveland Jr. – Joh'nell, from Port Coquitlam, BC, has a passion for music that would fit in incredibly well in our arts program. He is a skilled multi-instrumentalist who demonstrated to the judges his willingness to challenge himself by making music. He is an all-round talented student, and his desire to continue to grow as a multi-linguist impressed the judges.
 
Malcolm Hull – Malcolm, from Sydney Mines, NS, is an ambitious and empathetic student. His positivity shone through his application and video, and his drive to help others as a leader did, too. He is actively involved in all areas of school life – STEAM, arts, athletics, service, leadership – and the judges are confident he would be a great role model in our community.
 
Justin Martinez – Justin is from Spring, TX, and his affable nature and sense of humour are what impressed the judges. Beyond being a great academic and athlete, Justin is an ambitious student with a drive to embrace new experiences if he were to join our community. Justin has a passion for international politics and diplomacy, which suit him well as a caring and service-minded leader.
While we normally look forward to an in-person campus visit from the finalists, this year the finalists will have to join us for virtual events before we announce the winner on March 14.
This year's The Best School Year Ever contest is awarding two grand prize boarding scholarships worth $65,000, and two finalist scholarships worth $45,000.
"These students will really make a positive difference in our community, particularly our boarding community, next year," Michael says. "They bring a diversity of interests, backgrounds and academic aspirations, but I think more than that they bring an energy and enthusiasm that will be noticeable and that we hope will be contagious in enhancing our community."