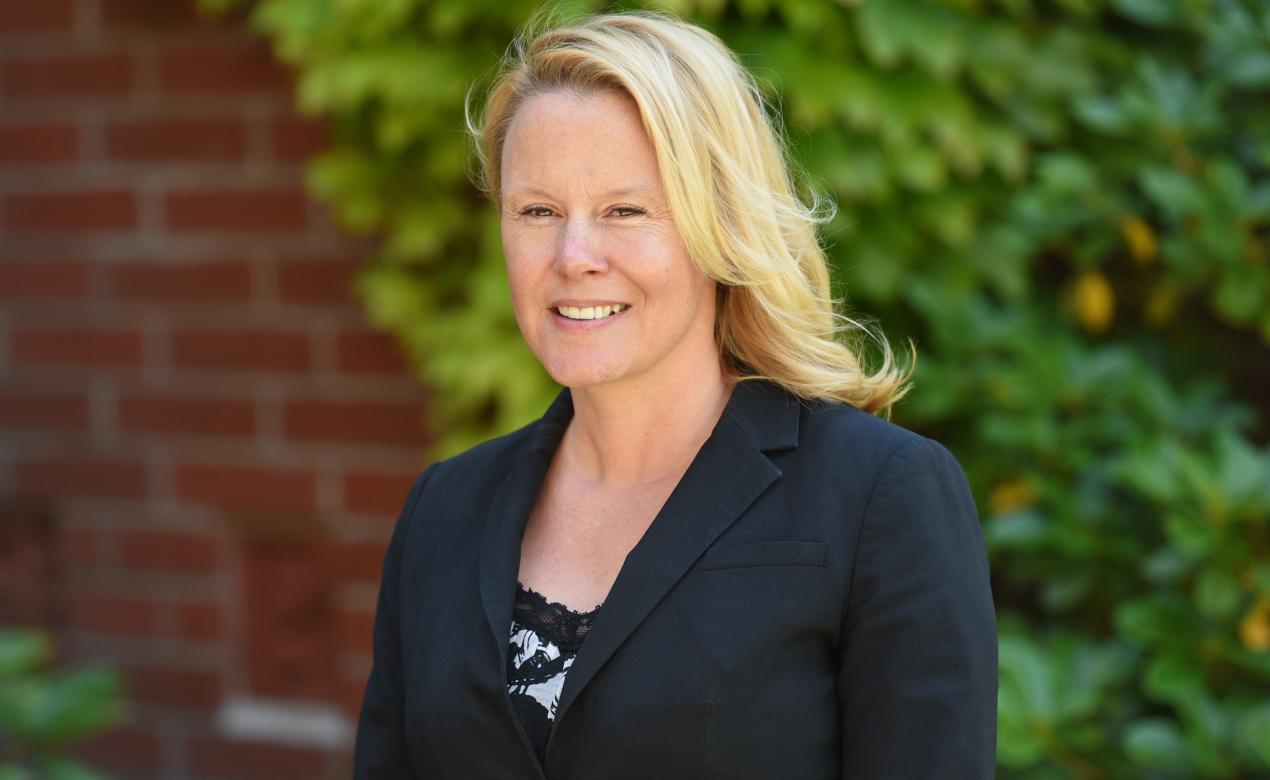 It can start with a cup of coffee, a walk together around campus or, in some cases, huddling under our umbrellas as we cheer on our children on the sidelines of a rugby pitch. There's no question that the most rewarding part of being a mom and employee at this school is getting to know the people who make our community truly incredible.
I love the conversations I have with fellow parents, alumni, colleagues and families, and building a connection with people. This is what feeds my soul, and it's what resonates most with me in the work I do for the benefit of our children and of students for generations to come.
That's a big reason why I wanted my family to be a part of this school community. I wanted my sons to be surrounded by people who are passionate and compassionate, and who can inspire them to be model citizens. I wanted to spend my life putting people at the heart of my work.  I, like you, want my family to be part of a community that transforms lives. SMUS is that place where all of that happens.
We are all fortunate to be in a community where each person has a unique story and connection to this school. Each person's experience with this school resonates with them in a unique way.
This week's announcement of an extraordinary $2-million donation to help renovate our boarding houses came from a donor who wanted to give back to a project that was meaningful to them and in way that resonates with them. They share a vision with the school to ensure our boarding students' home-away-from-home is a place where they can be themselves and continue to grow as people.
The last gift of this magnitude came from Cliff Sun '72, which helped spearhead the construction of our Sun Centre dining hall and student commons. When Cliff was a student here, there was no real designated space to spend time with friends and classmates outside of class. Today and every day, we see the impact the Sun Centre has on our students as a place where they can bond over shared meals, relaxing in their downtime, and where our Senior School students get invaluable support from our university and personal counsellors.
Gifts, no matter the size, have the ability to transform lives. We are a community filled with people who understand this, who see the value of our school, and who give in a way that is meaningful to them.
The conversations I love having with every member of our community are the ones where I learn more about our donors and their experiences with our school. Every interaction, every day, I want to ensure sets a tone that allows people to be their authentic selves so they can talk about what's meaningful to them. 
Every one of us can play a part in transforming the lives of our students through philanthropy that resonates with us. The part we can play matters, and I hope you see the value of being part of the legacy of this great school. 
When a student grabs a coffee from The Howard Café, walks through the stunning Sun Centre, learns in our new Junior School Annex, or gives their all in competition, they are benefiting from hundreds of visionaries who have supported our school to ensure their experiences truly are resonant, meaningful and transformative.