Scholarships
Key Scholarship Information
At this time, scholarships are only available to students enrolling in boarding (Grades 8 to 12). There are no day scholarships.
Scholarships are merit-based awards. This means that the awarding of the scholarship is based on the merit of the student rather than their financial circumstances. For families looking for 'needs-based' support, please check the Financial Aid pages.
All SMUS scholarships are entrance scholarships. This means that you can only apply for them if the student is not yet attending SMUS.
---
Scholarships for Canadian Students Only
Indigenous Peoples Within Canada Award
Our community aspires to build with Indigenous Peoples a relationship where their perspectives and cultures are present in our communal life in ways that are authentic, visible, respectful, and integrated. We want our approach to reflect the living nature of the local communities, along with the highest understanding of what it means to be a good neighbour.
St. Michaels University School is pleased to offer two awards to students who identify as members of Indigenous communities within Canada, whether First Nations, Métis, and/or Inuit.
For more information, and to apply for this award, please contact the Admissions office.
Scholarships for US and Canadian Students
The Best School Year Ever® contest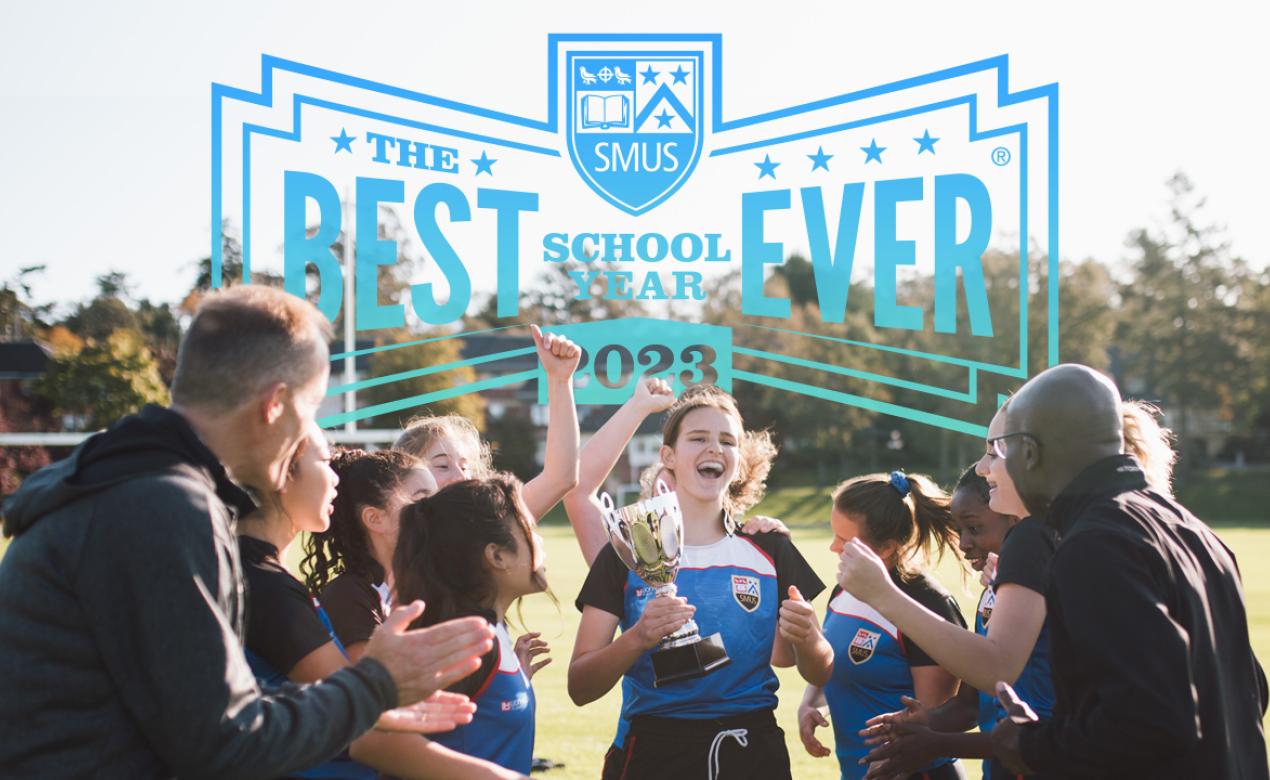 Provides full year scholarships to become a boarding student at SMUS, in addition to runners-up prizes and offers of admission to SMUS.
Open to students going into Grades 9, 10, 11 or 12 resident in the US or Canada (excl. Quebec)
Deadline is in December each year
To enter, you must complete a form and submit your most recent report cards. Learn more about The Best School Year Ever® contest on the dedicated contest website.
North American Merit Scholarships
Awarded to students enrolling in boarding for Grades 9, 10 and 11
Open to residents of the US or Canada
Applied for during the normal application process (see more information below)
The North American Merit Scholarships recognize student achievement as well as a commitment to the school Values: Respect, Courage, Honesty and Service.
International Scholarships
Vivat Prize International Boarding Scholarships
Limited number of scholarships awarded to boarding students enrolling in Grades 8 to 11
Open to non-residents of Canada
Students must be committed to enrolling through to Grade 12 graduation
Applied for during the normal application process (see more information below)
The Vivat Prize is awarded in recognition of a demonstrated commitment to excellence, service and academic success. 
1

School Application

Parents/guardians complete and submit an application to attend SMUS on behalf of the student through our Admissions Portal.

2

Scholarship Application

Students submit a letter introducing themselves. In the letter, please comment on the following statement as it relates to you, the student: "What does the phrase 'to learn, to lead, to serve' mean to you personally?" Scholarship applications must be received at the time a completed admissions application is submitted to SMUS. Scholarship applications received without an admissions application or after being accepted will not be processed.

Email a PDF copy of the letter to [email protected], ensuring the letter is addressed as follows:
Attention: Ms. Alexis Lang Lunn
Director of Admissions
3400 Richmond Road
Victoria, BC, Canada V8P 4P5

3

Interview and Entrance Testing

The Admissions office will contact scholarship candidates who have submitted all required application documents and invite them to write admissions tests and attend interviews.

4

Outcome

After reviewing your application, the Admissions office will advise you of the outcome of your application, including if you have also been awarded a scholarship.