About the Junior School
An education that begins at our Junior School sets children up for success. From academics to arts to character education, learning at SMUS means preparing students for life.
Joining the SMUS community means your child will get an outstanding education that will prepare them for life. We offer a Junior Kindergarten to Grade 12 program that's recognized worldwide. Every aspect of your child's experience is structured as part of a 13-year journey. We offer a seamless progression in our academic, arts, athletics, outdoor education, and character education programs.
The Junior School is a place of joyful learning, where your child will discover their passions and interests. The program at the Junior School is inquiry-based, meaning students drive their own learning. As these are the first years of your child's schooling, they receive a breadth of academic, artistic and athletic courses. In every grade, your child will be challenged and supported in an enriched learning environment by core and specialist teachers. Our class sizes are kept small, with a ratio of one degreed teacher for every six students.
A Strong Foundation
Students receive an engaging education that's rooted in the BC curriculum and is elevated by experiences unique to SMUS.
Specialist teachers add their expertise in many subjects, including French, choir, strings, visual art and outdoor education. With after-school sports and clubs, we offer a full complement of opportunities for students – all under one roof.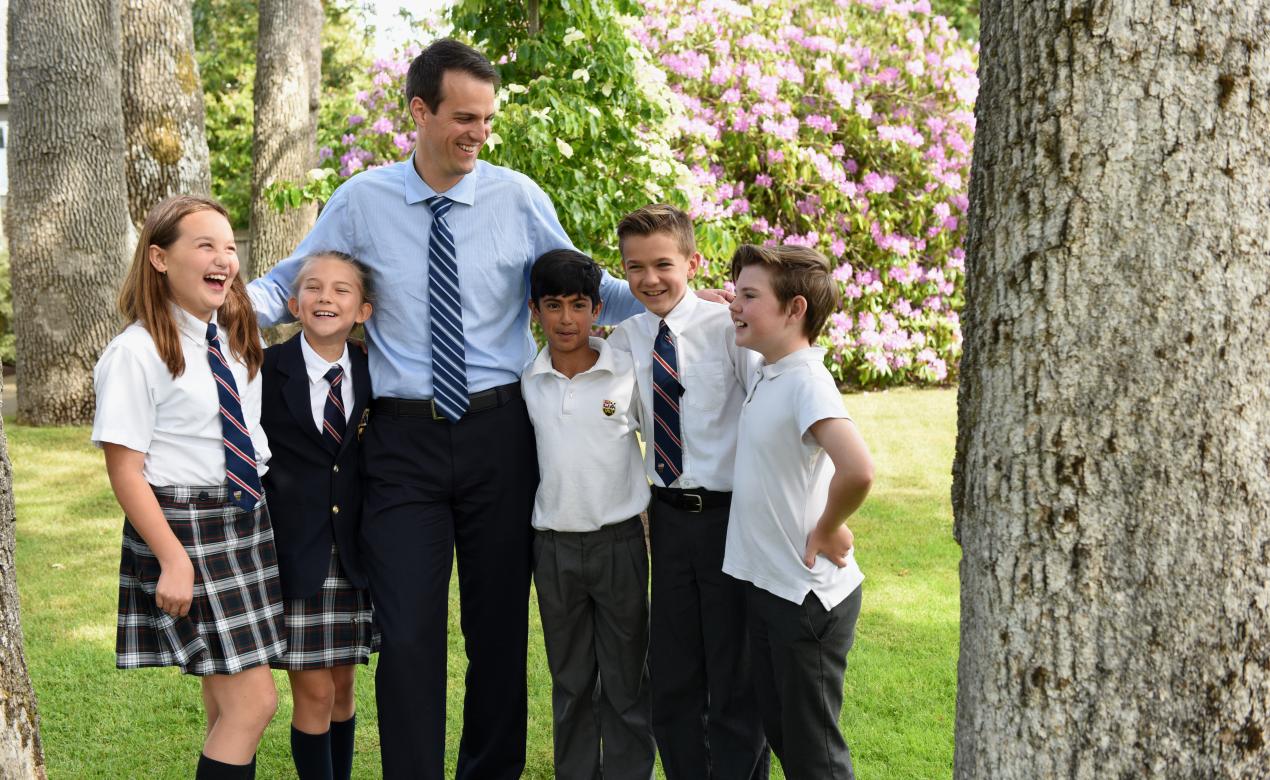 Joining a Joyful Community
The Junior School campus is in a safe and quiet Oak Bay neighbourhood. Our fully-fenced campus features spacious and well-equipped classrooms, including an Imagination Lab. Read more about our facilities and spaces.
Our close-knit community provides the academic and social supports students need to succeed. The transition to a school experience is a significant one for young families. Rest assured that supporting this adjustment is what we do well. 
We want the same things you do for your child: we want them to learn and love learning, we want them to excel, and we want them to grow into wonderful people. We, as teachers, and you, as parents, are partners in helping your child achieve this during their Junior Kindergarten to Grade 12 journey.