Junior School Facilities and Spaces
The Junior School has modern classrooms, a beautiful library, an Imagination Lab, and great facilities to support arts and athletics.
The Junior School, which is where our Junior Kindergarten to Grade 5 students attend, is equipped with 12 classrooms (two per grade), including three beautiful portable cottages. Each Junior School classroom has its own unique charm and is outfitted with materials and age-appropriate resources.
Beyond our classrooms, the Junior School has beautiful facilities dedicated to the arts and athletics. A music room, an art studio, a gymnasium and an outdoor grass field are all available to students.
We also have an Imagination Lab, a space to nurture children's wonder, creativity and curiosity. Here, students are engaged in the design thinking process through claymation, coding, robotics and more.
The Junior School library is the true heart of the school. There is a strong correlation between a love of reading and achievement at school. Students spend lots of designated time in the library, enjoying a vast collection of books for all reading levels.
The outdoor space on our Junior School campus is thoughtfully designed for children to explore and be imaginative during recess. We have modern playground equipment, natural play areas, an outdoor theatre, playhouses, basketball nets and the large grass field. NB: We are currently building new learning spaces on part of the fields and have secured additional field space for students during construction which will be completed in the summer of 2023. 
Our Richmond Road campus, home to our Middle School (Grades 6-8) and Senior School (Grades 9-12), is 10 minutes away from the Junior School.
Learn more about the Junior School campus, its history and its location in The Campuses section.
Learn more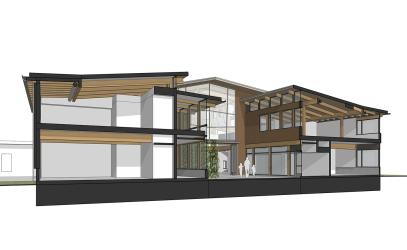 Learn more about an exciting development at our school.
Learn more