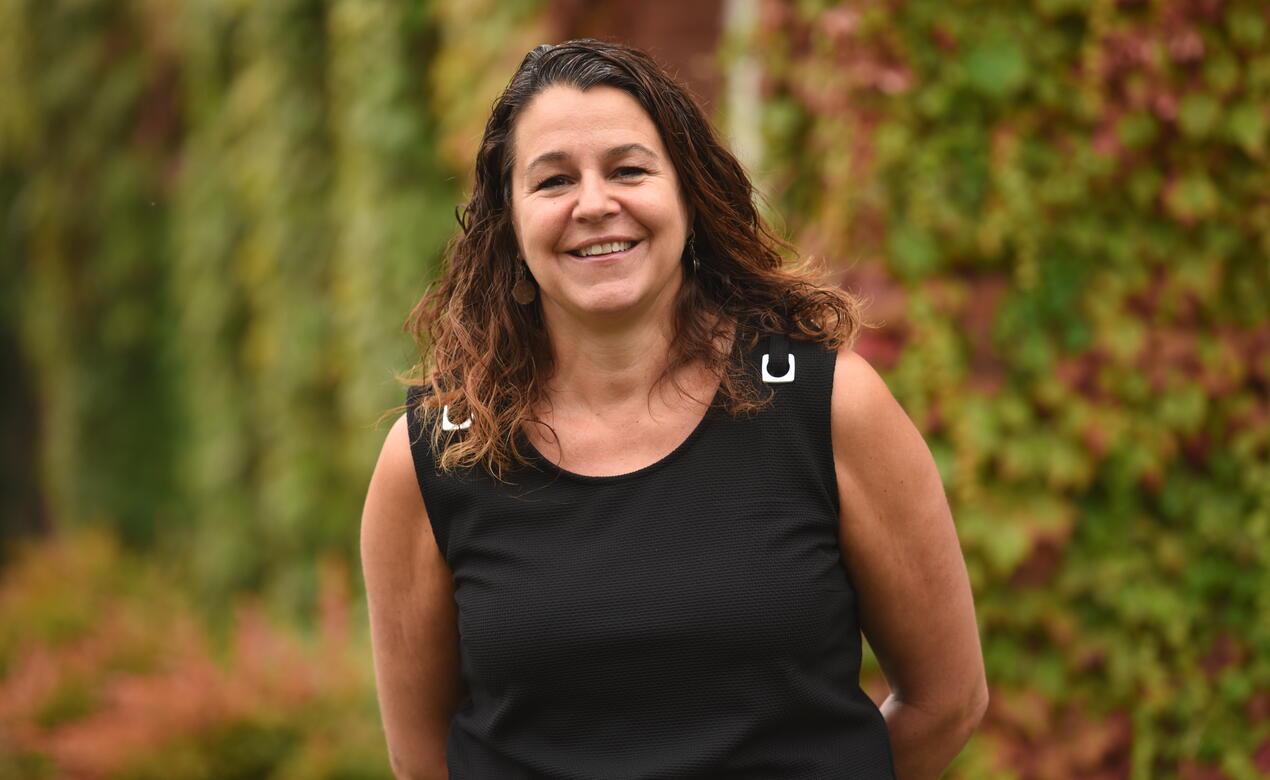 What should parents expect when they receive their child's report card? What does it mean if a student receives 'developing' for a learning standard on a report card? Should you be concerned?
At this time of year, as our fall term winds down and festivities are on the horizon, our faculty are working hard behind the scenes to finalize student report cards. Recently, my colleague Susan Vachon and I held an evening workshop for Junior School parents called, "Understanding Your Child's Report Card."
The Elements of Assessment
We understand how important it is that all parents, especially those of our youngest students who may be receiving a report card for the first time, understand how we assess learning and how we communicate it.
In this workshop, we talked about the important ingredients to the report card: learning standards, learning behaviours, and how proficiency and assessment are approached at the Junior School level. The workshop was an excellent opportunity to help parents understand everything that goes into the process of assessment and communication of learning.
Our faculty from Kindergarten to Grade 12 take this task seriously and the goal is to always provide parents and students with helpful information about the learning process. It was great to see the Junior School parents put on their "teacher hat" to assess two different tasks using a rubric: a student writing sample and a math task.
Today, teachers provide feedback around specific learning standards or particular skills that we are looking to develop. There aren't just right or wrong answers. Rather, different elements of different tasks require more in-depth assessment. We appreciated hearing from parents that they didn't realize how complex it was to assess student work this way.
Understanding Your Child's Report Card
When you receive a report card in the coming weeks, no matter if your child is in Kindergarten or in Grade 12, you will see each of their subjects listed and each is broken down into learning standards. With each standard, a proficiency level is indicated.
A proficiency level – emerging, developing, proficient or extending – is a more in-depth way to assess student performance in each subject. Alongside it is feedback from each teacher about your child's progress this term.
To complement teacher assessment and feedback, students also regularly self-assess and reflect on developing core competencies, such as collaboration and creative thinking, in those learning tasks. Our goal is to effectively communicate student strengths, what students need to do to continue improving, and suggestions for the following term.
We have been working to provide even greater clarity on the proficiency levels, which is the system the BC Ministry of Education uses to measure students' learning to date. A "proficient" indicates that your child has shown both competency and independence with regards to that particular learning standard, while "extending" indicates an advanced and sophisticated understanding of a learning standard. Rest assured that if a "developing" or "emerging" is indicated for a learning standard on your child's report card, these levels of performance are expected along the learning journey and your child is receiving the support and instruction to help build proficiency.
As we wrap up units of study and look toward Winter Holiday, students also have an opportunity to demonstrate their learning – an important part of assessment – in a variety of different ways across our school. These opportunities often include experiential and problem-based learning tasks. Given the time of year, many students from our Junior, Middle and Senior Schools have been showcasing their skills in concerts and theatrical performances, including the Theatre Company 11/12 performance of 12 Angry Jurors. There have also been business class presentations with suggestions for a local small business; Science 9 presentations of plant watering system designs; a trip to the museum to learn about the decolonization project, to name a few. There are certainly many more opportunities and often ones that involve an audience of some form.
Parents play an essential role in the education of our children, and in order to strengthen that partnership, it is important to help our parents understand our process for reporting student learning. The information is key to our students and their continued journey of academic success.