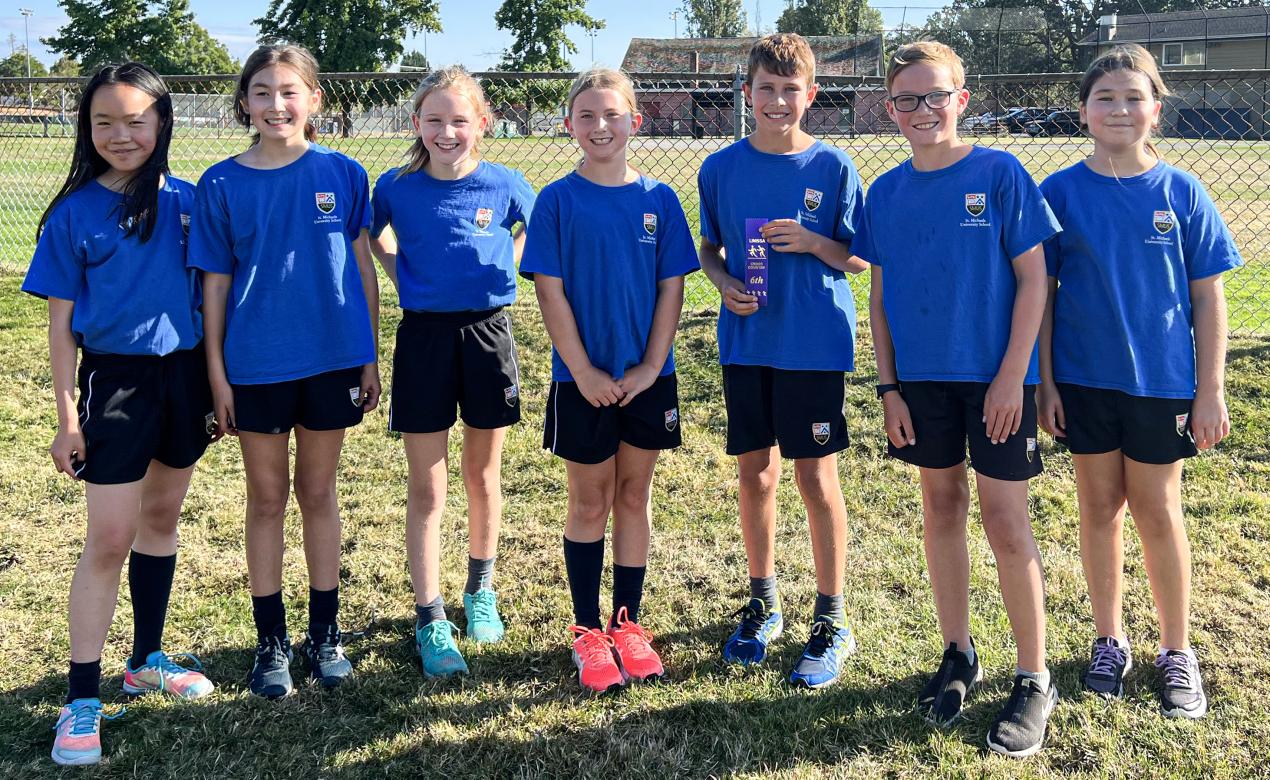 The fall term continued apace, though a number of teams still wait on their season debuts.
Cross Country
The Senior School Cross Country team opened its campaign at the hilly and demanding Cedar Hill course.
Avery Geddes closed impressively to win the Junior Girls race, while Noah Melo was the top SMUS finisher in the Junior Boys competition.
At the Senior level, strong performances by both Eu-Rway Chew and Josefina Ingimundson helped produce a 3rd-place team finish. The second race of the season goes September 28 at Lambrick Park.
Our Middle School Cross-Country team also kicked off its season with their first meet at Lambrick Park.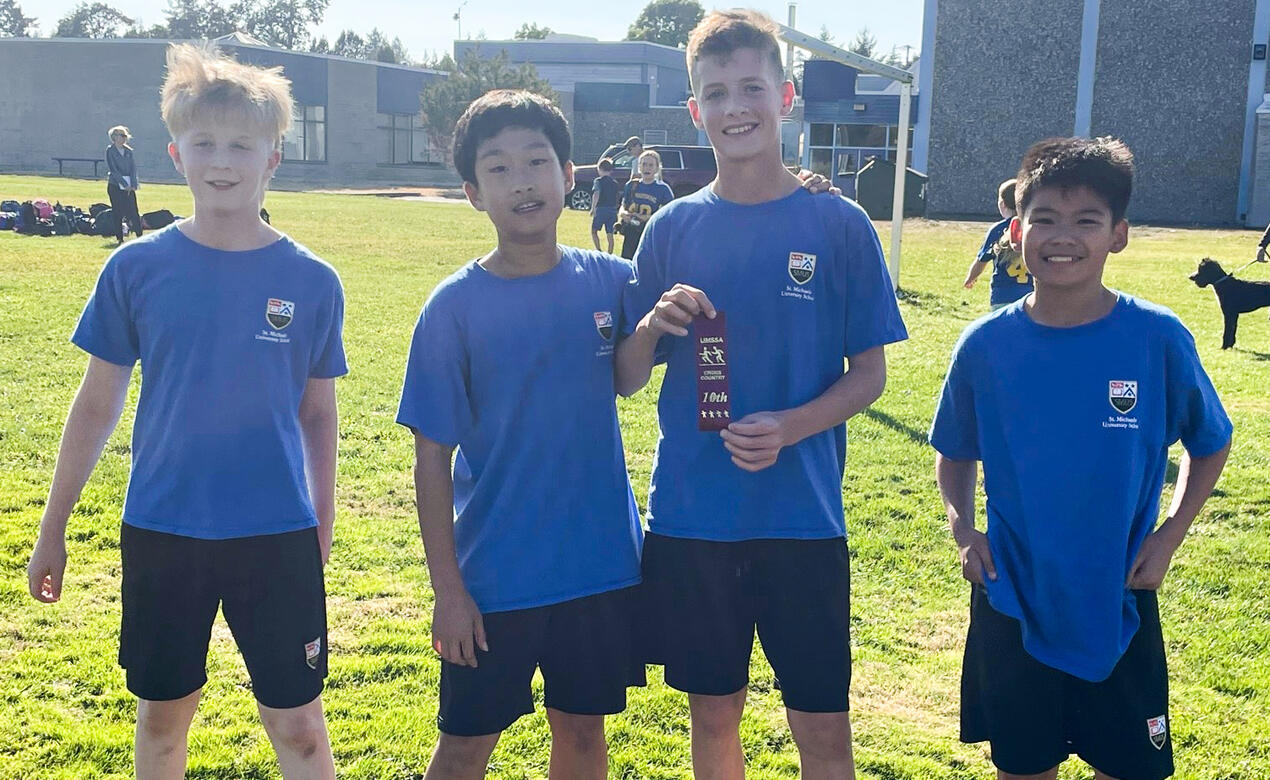 Josh H. led the pack in the Grade 8 Boys race, winning that event by a substantial lead. Fellow runner Liam W. finished 4th. Most impressive, however, was the camaraderie of the team, waiting at the finish line to high five all of their teammates as they crossed the line.
At the Grade 6 level, Rhys B. finished an impressive sixth in the Boys race.
Field Hockey
After winning the Friendship Cup a week ago, the Senior Girls Field Hockey team backed up with a 2-0 win versus Oak Bay. Eva Cuddihy registered a first-half brace, with the team, in a dominant defensive performance, then buckling down in front of goalkeeper Talia Pike.
SMUS will turn its focus on the prestigious Bridgman Cup next week, set to be held at UVic over the Thanksgiving weekend.
On the Girls Development front, the Blue Jags reserve side fell to Claremont but, with the majority of the squad playing their first-ever game, learned plenty..
Rugby
Middle School rugby got underway with the competitive squad facing off against the Shawnigan Lake School Grade 8 program. SMUS secured three wins and one tie – an impressive start to the season.
Excellent play and leadership was displayed by a number of athletes, including Sebastian E., Savannah F., Andrei M., and Sonia N.
Soccer
After a full week's training and hard on the heels of a bronze medal ISA tournament finish, Senior Boys Soccer opened league play versus a dogged St. Andrew's side. Fine defensive work by Nick Gordon, Kian Colgate, Sebastian Salomon Wong and Anton von Oldershausen, supported by goalie Takaaki Ohara, ensured a 0-0 tie. Several fine scoring chances in the second half went abegging, with more clinical finishing required in upcoming matches versus Oak Bay and Stelly's.
Volleyball
On the volleyball front, the Senior Girls traveled to Nanaimo for a weekend of exhibition action. Strong efforts from the Anderson sisters, Makena and Charlie, contributed to three opening victories versus Brooks, Timberline and Dover Bay. Throughout, the team played at a high level and fast pace.
On day two, a narrow, three-set loss to Surrey's Lord Tweedsmuir was offset by two additional wins, over Terry Fox and John Barsby. Ava Gillespie's consistent setting, allied to excellent passing by both Sophie Olcen and Skye Farish, proved instrumental in the team achieving an overall 5-1 record.
With Grades 9-11 in the midst of outtrips, look for various Junior sides in rugby, soccer and volleyball to soon open their respective accounts. Likewise, rowing keenly awaits its opening regatta.
Vivat!