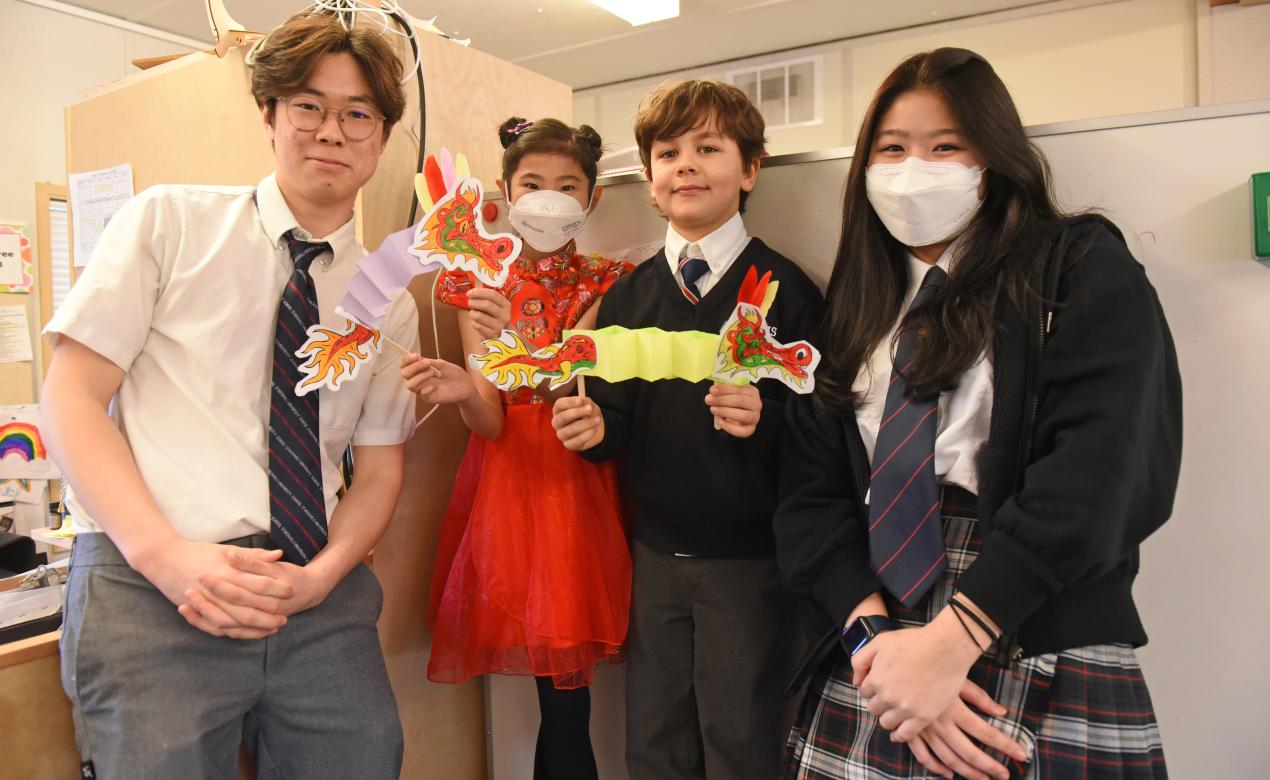 Gong xi fa cai!
Lunar New Year is a wonderful time to come together and celebrate with friends and family, and this year at SMUS we were fortunate to be able to bring our youngest students together with our oldest for the festivities!
This week, students in Mandarin 12 travelled to the Junior School to work alongside Kindergarten and Grade 3 students. The seniors taught their younger counterparts about Lunar New Year, including how it's celebrated in different countries and cultural traditions. They also led a number of arts and crafts activities, including making lanterns and dragons, and teaching paper cutting.
The coming together was spearheaded by Senior School Mandarin teacher Ms. Jennifer Mao, who wanted her students to be able to share what they've learned in class, and gain positive experiences as leaders and teachers within the school community.
We hope to be able to continue to celebrate further holidays with students across different grades celebrating together.
Enjoy some photos of the Lunar New Year festivities: