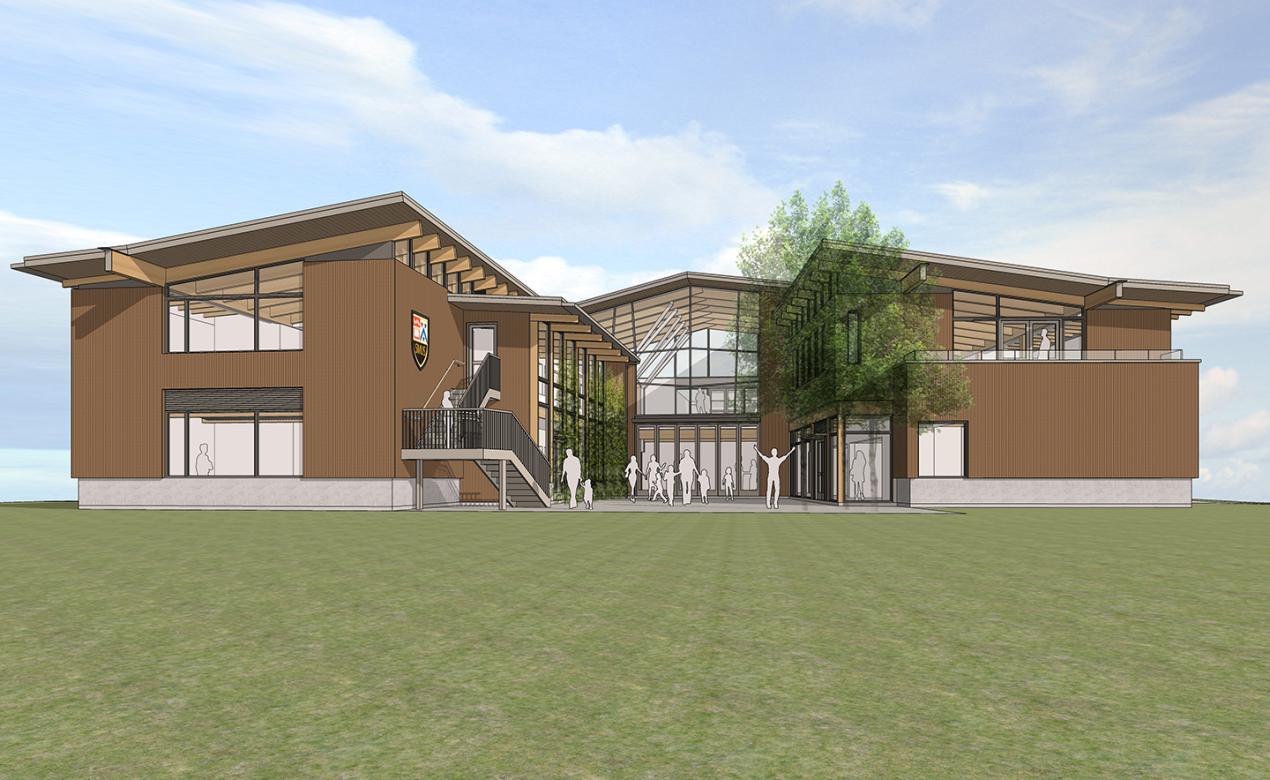 Back in November, we communicated an exciting new journey for our school with our plan to build a Junior School Annex. Since then we have been working hard to progress this project and provide you with more insight into how the Annex will offer a transformative experience for our younger students. This anticipated expansion of the Junior School will provide new teaching and learning spaces for current students, along with adding a much in demand Junior Kindergarten program.
We are thrilled to announce that the new Junior School Annex design diagrams have been submitted to the District of Oak Bay for the approval of a building permit. The construction staging will commence during the forthcoming March Break and the Annex is planned for completion by the summer of 2023; in time for the opening of the 2023-24 school year. 
Utmost in our thoughts is the welfare of our students and we are actively taking steps to ensure we minimize the impact of construction on our students, our community and the neighbourhood.
We are also highly aware of minimizing our impact on our broader community, with sustainability being very much a focus of our design planning. There has been a conscious effort to pursue elements of LEED standing to ensure, where possible, a healthy and highly efficient building. 
More Information about the Annex
You can find online at smus.ca/annex a selection of graphics that depict some of the sightlines of the Annex, which will include a learning commons (library), an art room, a music room, new classrooms and a central atrium, where students will experience a shared connection to the outdoors. This construction project will also allow for the discontinued use of the portables and will provide additional landscaping upgrades to support physical education classes and daily outdoor community times. This same link will also take you to an FAQ, which we hope will answer some of your key questions about the project.
Successful fundraising is critical to the $10 million construction of the Annex, as it will be for the delivery of the Campus Master Plan. Providing students with the best possible facilities for teaching and learning has been a cornerstone of a SMUS education. Current students are beneficiaries of past philanthropy and we now ask this generation to lead the way in fundraising for immediate student needs, and for those of the near future. Major gifts, along with strong participation from the whole community are critical to the fruition of the Junior School Annex and to achieving Floreat's capital goals on the projected timeline. With strong fundraising for the Junior School Annex, the school will be in the best position to begin planning for the Middle School Expansion, the Science Centre STEAM Expansion and a Heritage Gallery; the next three capital projects of the Campus Master Plan. Contrary to this, without strong Annex fundraising, the pace of capital building will be significantly diminished.
Please consider leading the way in helping to meet our current objectives and creating a philanthropy culture that will support students for generations to come. If you would like to discuss how you can support this and our other once-in-a-generation projects, including the Richmond Road Campus Master Plan, please contact Shara Campsall, Director of Advancement at [email protected].
These are exciting times ahead for SMUS and we continue to appreciate your support and enthusiasm for our school as the year moves along. With that being said, if you have any questions, please don't hesitate to reach out to me.