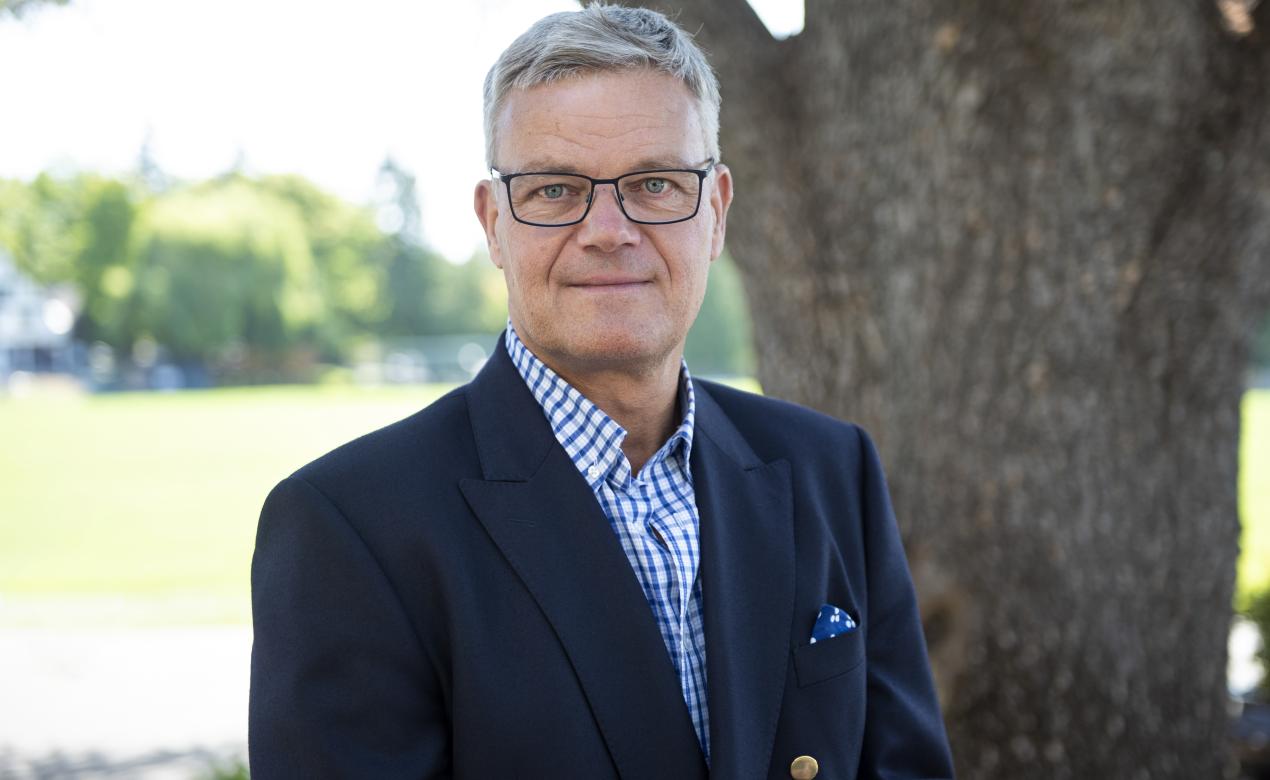 Dear Parents and Guardians,
It appears that the groundhog was right all along. I have lost a wager and the cherry blossoms on the Richmond Road campus, although coiled to burst forth, have not yet appeared in their full glory. Nevertheless, avid Spring watchers tell me that Spring is sprung; first with smell, second with taste, and only lastly with sight. Whatever, the evidence suggests we have finished this busy term with a spring in our step.
As always, there are many significant achievements to look back on, and many highlights to mention.
As we have returned to full momentum, we have benefitted from the busiest sporting program for several years. It has also been one of our most successful. Pride of place must go to the Senior Girls Basketball team, which came agonizingly close to lifting the provincial banner. This was a historic achievement for SMUS and a wonderful tribute to all involved. We also had multiple boys teams that made it through to provincial tournaments.
As we have moved out of the gyms onto the grass, I have enjoyed watching fantastic performances from our rugby teams. Already, our boys teams have notched significant wins over longstanding rivals, which bodes well for the competitive season to come. The girls have also been impressive, both in participation rates and actual performances. Both rugby and soccer teams are seeing early successes.
I know that many still carry strong memories and impressions from our Senior School musical, Fiddler on the Roof, dedicated to those modern-day citizens of Anatevka and all Ukrainians who are defending their homeland. It is sometimes said that musicals are the ultimate team sport. Everybody who congregated in the McPherson Playhouse sensed that they were part of something immensely powerful. The students who performed on stage, in the music pit, and supported behind the scenes will have been left with an experience that will become an enduring memory for life. Evidence shows that it is often experiences, rather than taught facts, which contribute most significantly to what we call 'residual knowledge.' I know from attending multiple alumni events since joining SMUS that the musicals have been quite literally life-changing for many involved.
I am also pleased to report excellent progress with the Junior School Annex project. Each day, as more detailed definition of the building emerges, we can be inspired by the improvement that this facility will bring. Kudos to all those involved in wrestling so hard to keep the project on time, despite the headwinds that have buffeted us. As the term has gone on, it has also been exciting to move forward with plans for improvements to the Middle School. We look forward to updating you on this as we move through the summer.
Continuing the metaphor of a spring bud, even the Wenman Pavilion is suddenly opening up to give us a glimpse of what it will be like when it is finished next term. We are also confirming exciting plans to refurbish our boarding accommodations to ensure that they remain amongst the best available in Canada.
The last few weeks of term are always a period busy with interviews. So far there is much encouragement in this process. I am also particularly pleased to announce the posting of two jobs for an Indigenous Liaison and an EDI Coordinator.
Another highlight of the term for me was the inaugural SMUS Alumni Association-sponsored lecture. We are most grateful for this initiative on behalf of the association representing thousands of alumni around the world. The invited lecturer was Dr. Brian Bird, speaking on the important subject of "seeking truth" and the purpose of university. Dr. Bird reminded us that we should always be prepared to take risks, challenge orthodoxies, and explore beyond our comfort zones.
Over mid-term break in February, I was able to travel to Hong Kong and Tokyo to reconnect with our growing communities of current and past parents, together with many alumni.
We are most grateful to all community members everywhere, who have responded to our invitation to be involved in this year's Power of Participation-themed Annual Fund. Support, both financial (important) and emotional (much appreciated), feels like the air beneath our wings. Thank you for the uplift!
After a good Spring Break, I look forward to welcoming you all back refreshed and revitalized for the concluding lap of the academic year.
With best wishes,
Mark Turner