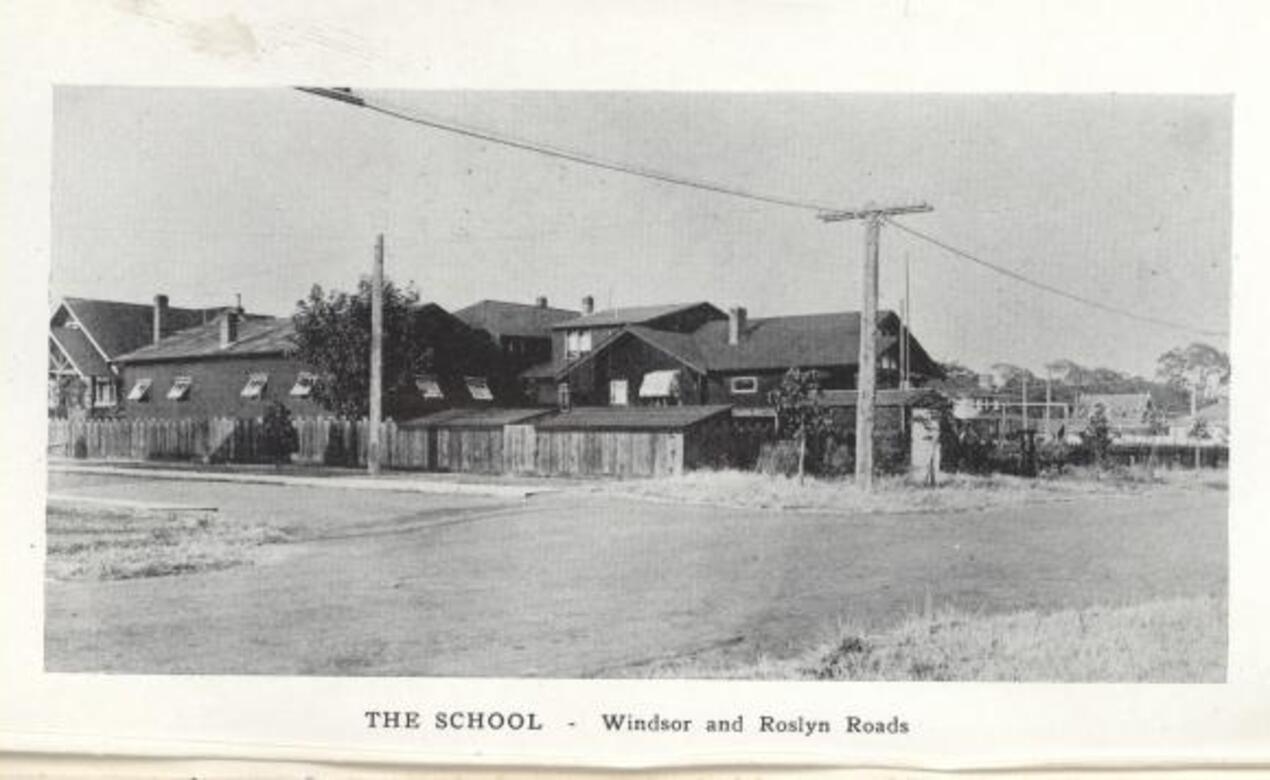 One of our Jubilee year projects is "Waiting to Be Remembered - Stories from St. Michael's School," a collection of incredible stories of connection and coincidence involving St. Michael's School Old Boys, researched and authored by Michael Nation (SMS '70).
Between January and June 2022, we will release stories by Michael Nation and we hope you will enjoy reading them.
---
One of St. Michael's School's earliest Old Boys, Edward Aglen, entered the Sudan Political Service in 1930 and served there – in various positions and locations – for a quarter of a century. 
Having worked his way up to District Commissioner (DC) for Darfur province in 1944, Edward was being flown back to the provincial capital El Fasher in a small plane. In the 1940s, the flight from Khartoum would have taken nearly three hours by visual flight rules. On landing in El Fasher, it was too late for the pilot to return the same day so Edward invited him to stay overnight at the DC's residence. 
During conversation at dinner that evening the guest told Aglen that he was Canadian, to which Edward replied that he had gone to school in Victoria. They discovered that both had been at St. Michael's School. Thus – says the record of Aglen's letter to his old headmaster K.C. Symons – was another Old Boy, Robert Branson, found after many years. 
----
Records in The Wilson Archives at SMUS reveal many meetings between Old Boys of St. Michael's School in almost every corner of the globe. Some were bizarrely coincidental, like that of Branson and Aglen in Sudan. Others were intentional, established by letters between specific Old Boys. The network of parents in Canada also helped to keep former school companions connected with one another as they moved around the world. The Old Boys delighted in these meetings, and reported them to the Symons family, and requested each other's' addresses. 
International crises like the Second World War accelerated the chances of reunions between former schoolmates at army camps, air force stations, and navy dockyards. But there were meetings in other circumstances as well. 
----
Robert Lauret Carroll Branson was born in 1914 in Northamptonshire, England but very early in his life immigrated to Canada. His parents lived on Sea View Road on Ten Mile Point. He was at St. Michael's from 1922 to 1924 (no. 185 on the roll), then attended (in rather quick succession) the Model School, Shawnigan Lake School, Oak Bay High School, Mount Douglas High School, and followed this with tutoring to get his matriculation.
For 1934-35 Robert went to the Boeing School of Aeronautics in Oakland, Calif., – the same flying school from which another Old Boy, John "Moose" Fulton, had obtained his pilot's certificate five years earlier. He wrote to the Symons family from California early in 1935 and one month later visited the school. 
Then there was a break in the contact for a dozen years – until his meeting with Edward Aglen. During that period Robert qualified for a short service commission with the Royal Air Force in January 1937, and in November that year was confirmed as a Pilot Officer. He earned promotion through the ranks and by the end of the Second World War was an acting Wing Commander with a Distinguished Flying Cross. In 1946 he was awarded an O.B.E. for his services. 
Soon after the war he found employment with Sudan Airways, based in Khartoum. His last card to the Old Head was in December 1953, still from Khartoum where he was Chief Pilot for the airline, but he continued to receive the school "circular" (newsletter) for a few years more. 
Branson retired from Sudan Airways and returned to the United Kingdom to work in the government's civil aviation authority. By 1973, he was one of four Principal Flight Examiners in the Flight Operations Directorate, Department of Trade and Industry. 
Robert died April 6, 1980 in Sevenoaks, Kent, aged 64. 
Edward Francis Aglen was born in then-Pekin, China, in May 1907, where his father was the Inspector-General of the Chinese Maritime Customs Service, employed by the Chinese government. Edward, too, spent only a short stint at St. Michael's School, April 1918 to April 1919 (no. 72 on the school roll), following which he was at Winchester College, in Hampshire, England, where he completed his secondary education. He read PPE (Philosophy, Politics and Economics) at Magdelen College, Oxford, for four years (1926 to 1929), from which he passed out with a 2nd class Bachelor of Arts degree. 
Graduates from British universities with the best degrees usually had their pick of employment with the "plum" Indian Civil Service. But a by-no-means unworthy second best choice was the Sudan Political Service (SPS), and Edward travelled out to Sudan on the M.V. Cheshire in September 1930 with the biannual 'class' of new SPS employees. 
Edward was first posted in Khartoum but was soon an Assistant District Commissioner (ADC) in Kordofan province. After five years (1931 to 1935) in Kordofan, which is desert, he became an ADC in Upper Nile province, flat, swampy terrain inhabited by the pastoralist Nuer, Dinka and Shilluk tribes. From 1939 to 1941 he was ADC then DC in the agricultural Gezira province, and in Blue Nile province on the Sobat River close to the Ethiopian border, 1942 to 1944. 
In spite of his busy life, Aglen wrote the Old Head many long, descriptive letters:
"Shot crocs on the Baro [river]… Sobat [river] highest since 1923 … only 2 parishioners killed this year as compared to 15 two years ago." [Dec. 22, 1938] 
"Out on patrol 6 weeks…17 consecutive 8 hour days listening to native "cow" cases … Climbed one of peaks of Jebel Gemir – last outpost of Abyssinian mtns. 7000 ft. Followed track up – made by buffalo." [June 1939] 
" [He] 'treks' by truck – doesn't feel justified in knocking off work before bitter end. Arab hospitality overwhelming – teas, coffee etc." [Jan. 17, 1940] 
"In papyrus country – 'the Sudd' – floating but anchored vegetation. … Weird magisterial case – witch doctor. Going to Kenya on leave." [Jan. 5, 1942]
From 1944 to 1948 he was posted back to the desert, the western-most province Darfur, where he met Robert Branson. For his final seven years in the SPS he served in Khartoum, first with the Executive Council, then as a senior official and finally director of the government's Department of Economics and Trade. He retired from the service in November 1955, the year before Sudan achieved independence. 
Aglen returned to the U.K. and got a job in Edinburgh as the Secretary of the National Association of Scottish Woollen Manufacturers, a position he held until 1972. In 1959, he sent K.C. Symons a Christmas card from Edinburgh with a photo of him and his family. 
In one letter to Kyrle W. (Sonny) Symons in 1969 – after the Old Head's death – Edward wrote, "Although I am rather hazy about my time at St. Michael's I firmly believe that my short stay there taught me a lot." 
He was created an M.B.E. in 1973, and died in Edinburgh in April 1993. 
Unfortunately, neither Edward nor Robert can be identified in the early school photos. If any reader knows how they might be identified, please contact the archives. 
---
Author Michael Nation spent four happy years in Sudan, including in several places in which Edward Aglen and Robert Branson worked. He has even flown from El Fasher to Khartoum. He never discovered any Old Boys but met many impressive Sudanese men and women.