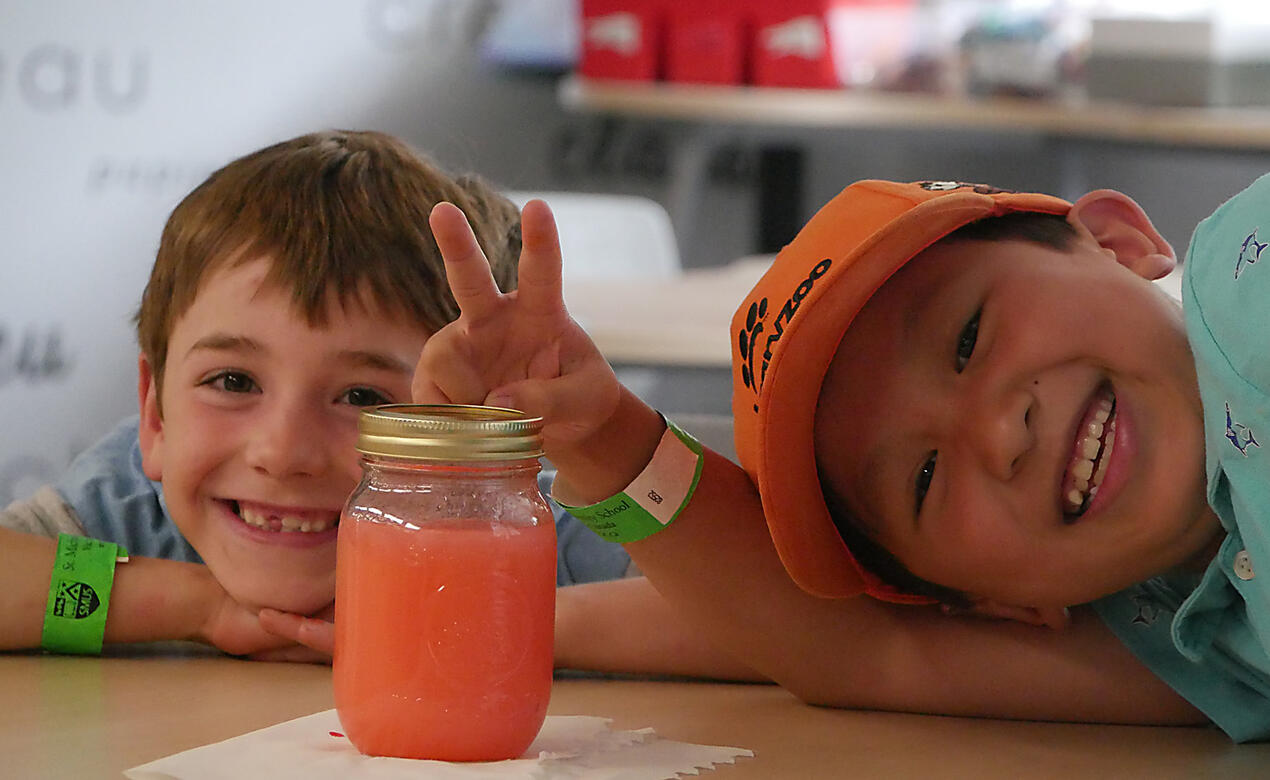 A new school year, a new year ahead for SMUS Camps.
While winter and 2024 are still a few months away, students who just finished attending SMUS Camps are already anticipating the moment they can register for the upcoming winter, spring, and summer programs.
Possibly even more excited is program director, Craig Kelley. Running SMUS Camps is unlike anything he's ever done—and he's done a lot: from teaching ESL abroad to leading business and administration operations of various language schools across Canada to performing his most-loved role: helping kids and youth discover their passions while preparing them for their futures. While he's been at the helm of SMUS Camps for three years, he says he feels like he's just getting started. Camps is a fast-moving ship carrying a load of goods, but the number one export is plain old FUN.
Attended by both students enrolled at SMUS as well as non-SMUS students in the local community, Craig is the right fit to be running the show. Even the name 'SMUS Camps' is his brainchild. The program was designed to convey a spirit of feel-good fun, while keeping things 'campy'—for both students and staff alike. That mission is captured in SMUS Camps' logo and tagline: Learn, Discover, Create.
Craig says it's his goal to always present an atmosphere of support for attendees. "There's so much going on all the time, so we keep things light, friendly, open and welcoming—and that's the feeling you'll get when you come here," he says.
A camp for everyone
Parents or students who want to specialize in a certain type of camp need not worry: There is no shortage of camps, or camp themes—with both day and overnight programs to choose from.
Not only are the programs open to the public, but, importantly, Craig asserts his brand aims to dispel the 'exclusivity' myth around independent schools in general.
"My mission is to provide youth programming that is open, welcoming, challenging, and skills-based," he says.
Day camps
Day camps are open to students from ages 5 to 15. Both SMUS and other local students can attend these programs in either the winter, spring, or and summer breaks. Segmented by age group, camp theme, and content, this past year there were more than 1,000 registrants for the summer alone, with 15 different week-long programs on offer.
One of these is the craft- and activity-centred Discovery Camp designed for 6 to 8-year-olds.
Overnight camps
The overnight camps are where the real fun happens, says Craig, noting this past summer his program provided more than five weeks of them, for students between the ages of 13 and 17. One of  the most popular was attended by 60 girls—a volleyball-themed camp, in partnership with Volleyball BC.
SMUS Camps happen back-to-back. Mimicking Oprah, it's basically 'You get a camp, and you get a camp…' Says Craig: "You could be in Engineering Camp, I could be in Rising Leaders Camp, while another kid is attending Video-Game Development Camp, and, yet another could be working alongside the Victoria Conservatory of Music in Music Camp."
Leaders in the making
Of the multiple overnight programs, Craig says the Rising Leaders Camp is the most coveted. It's designed to develop students' leadership skills while improving upon their interpersonal and communication strengths.
One of these camps is solely attended by international students who learn both ESL and leadership skills simultaneously. This past summer, he says students attended from 12 different countries, for two- to four weeks. "They came from Mexico, Japan, Germany, the Czech Republic, Poland, Indonesia, Hong Kong, China, and Taiwan, to name a few countries," he says.
You might say the Rising Leaders program gives students a great glimpse into future post-secondary MBA programs. Attendees touch on everything from leadership styles to group dynamics, and conflict resolution. The latter takes a hands-on, scenario-based approach, mirroring those in the work world, but in a specialized way that inspires younger learners.
Craig says the 2023 Rising Leaders Camp was unique insofar as attendees came straight off the heels of a global pandemic.
"They're 'COVID Kids'—teenagers who've been through a pandemic—and I really believe SMUS Camps brought them closer together," he says.
"During the height of the pandemic, they maybe didn't get to have the same travel experiences as other kids [had already had]. This year, they came away with a better understanding of other people and cultures," he notes, adding the program enables students to "change their perspectives on their own lives and become better global citizens."
"Even if that wasn't our goal at the outset, that's what happened at the end," he asserts, pointing to the solidifying of new friendships and shared experiences, even amid a host of expected hiccups.
"There are lots of challenges for global kids. Everything is new, the way we live in Canada is different, but they go through these challenges together, and in the end, they have these shared, bonded experiences that really help them to grow as individuals and see themselves in a larger world."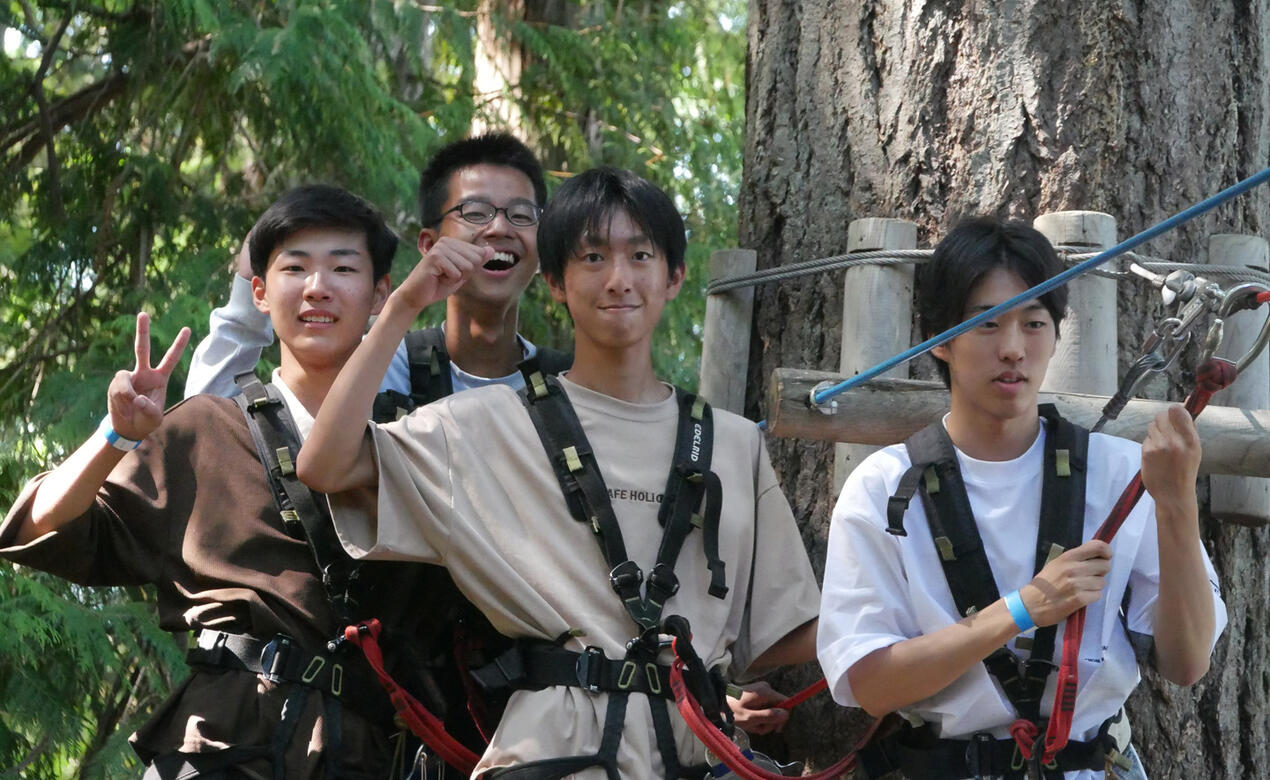 Shared service
Another key component to SMUS Camps is its service piece, where kids learn about the importance of giving back to the community, supporting others, and building on their leadership learning through it. For one day a week, students get to experience working among various service-learning organizations, including: Soap for Hope, where proceeds help underprivileged families in Africa; and Haliburton Farms, where kids learn how to help farmers prepare their crops; and Saanich-based Swan Lake Conservatory, where students contributed to weeding of the site and general cleanup.
There's even a Buddy program where, every Wednesday, students in Rising Leaders Camp help the day kids in Discovery Camp with their crafting and basically become 'big buddies'—a highlight for both groups, says Craig.
Surmounting challenges
But what happens when SMUS Camps' attendees happen to have reservations about the prospect of attending an overnight camp—let alone those who may be feeling slightly unsettled in a camp's early days?
Let's face it: we all have different personalities, passions, and peccadillos.
Echoing much of what Eliot Anderson (Director of Senior School and Deputy Head of School) has written in his opening message, Craig explains there are always going to be challenges in life, and it is SMUS' job to help support learners through any myriad of hurdles and road bumps along the way.
"It's the challenges that lead to the most rewarding experiences," says Craig.
"There are those who may be homesick or who express that they want to go home. That's when we remind them and parents that they're in a safe and supportive environment, they are okay, they can talk with us."
And, if we can help them get through this experience, when they come out the other side, they're going to be a stronger, independent, and more mature individual."
They keep coming back
With its breadth of initiatives for youth and children that facilitate skills-based learning and community-service initiatives, SMUS Camps plays a vital role in the ecosystem of our school, providing students with experiences that help them grow and give back.
Craig says he knew SMUS Camps was truly a success when, this past summer, a returning student confessed to him:
"Last year I had to come to camp, but this year I wanted to come."
In fact, that student's positive experience led her to inquire about the process for attending SMUS as a full-time student. On her final day of her two-week Engineering Camp, Craig recalls the student approaching him beaming with excitement, while exclaiming, 'I got in! I got in! Right here—to SMUS!'"
Craig says that student is here, now, at St. Michaels University School—probably wandering the hallowed halls with other new students and taking in this past week's onboarding activities—likely excited about attending Camps sometime again in the New Year.
As is Craig, most certainly.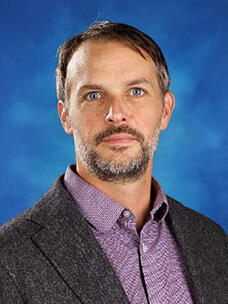 Running SMUS Camps really is his bailiwick. A surfer and outdoors person by nature, he just came back from spending eight nights on a beach in Tofino with his family: his seven-year-old daughter, his partner, and even his twin brother.
As a true Nova Scotian, he says any Canadian coast suits him: "I'm a waterman, I need to be close to the ocean."
This coming weekend, Craig and his twin brother, also a "professed sailor," will be on the water again, for four days sailing on his small boat through the Gulf Islands. Then, come Monday, he'll bike to work, as he does each morning.
Playing hockey in the winter and baseball in the summer, Craig appreciates the work-life balance Victoria offers its residents. "You live in paradise. If I walk outside of my house, there's deer and rabbits and peacocks. I'm like, where am I living?! It's incredible."
And he says he couldn't be more happy than working at SMUS: "All of my experience up to this point working in education has brought me to St. Michaels University School running camps. I'm comfortable being in this environment and doing what I do. I just love it."
His camps kids, and their parents seem to love it too, knowing all the leadership and learning Craig and his program have imparted will serve SMUS students for a lifetime.