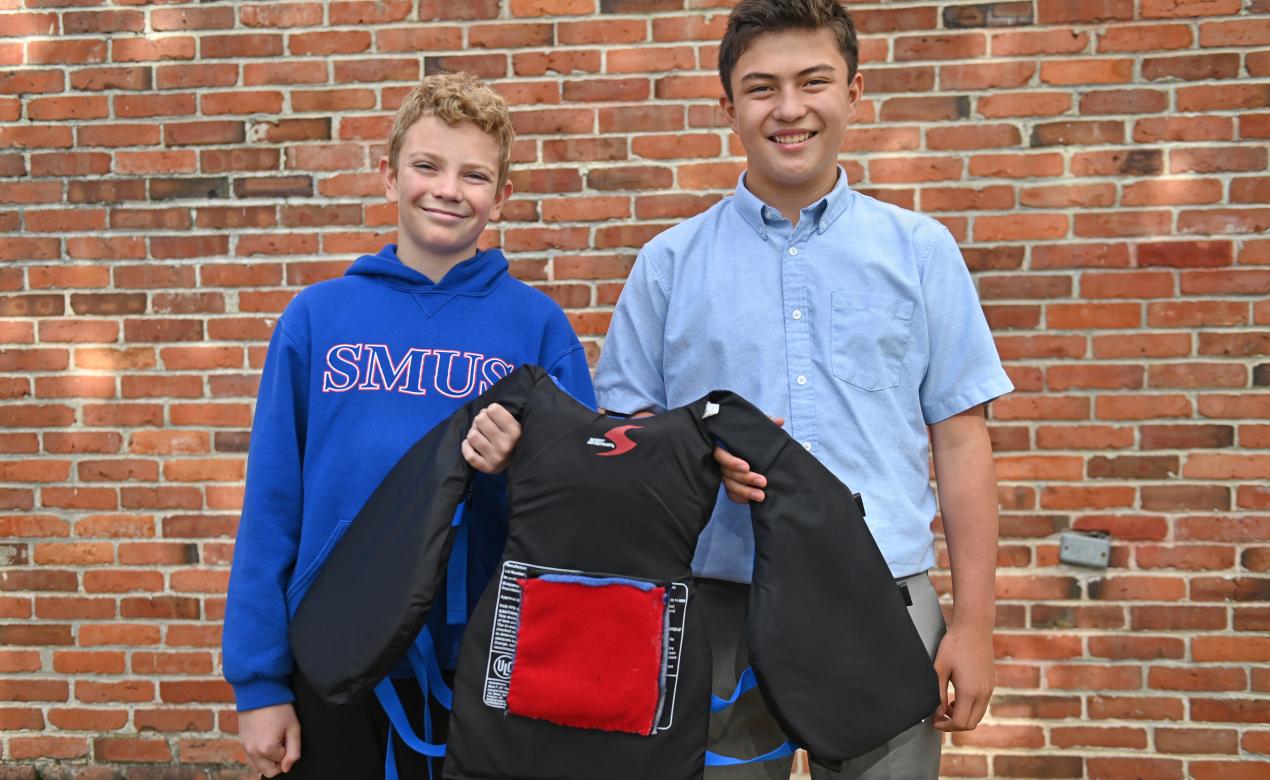 Grade 8 student inventors Liam Pope-Lau and Fraser Tuck took home two major prizes this week in Science Fair Foundation BC's Youth Innovation Showcase (YIS), which will allow them to continue moving forward with their self-heating life jacket.
The pair won the title of Innovators of the Year and the grand prize in the 12-15 age category, earning $5,000 in the process. They also won the People's Choice Award for the same category, and with that comes a $200 prize.
LifeHeat is a pouch designed for a life jacket that, when submerged in water, creates an exothermic reaction and gives off heat. The goal is to prevent cold-water hypothermia if the wearer ends up in the water. The Middle School students began working on this project after Liam, who was learning to sail, was tossed in the ocean during a lesson and experienced first-hand how cold it was.
The pair sat down with CHEK News after their YIS win to talk about their project and their next steps. And Daily Hive Vancouver also featured the pair's win.
Congratulations, Fraser and Liam!