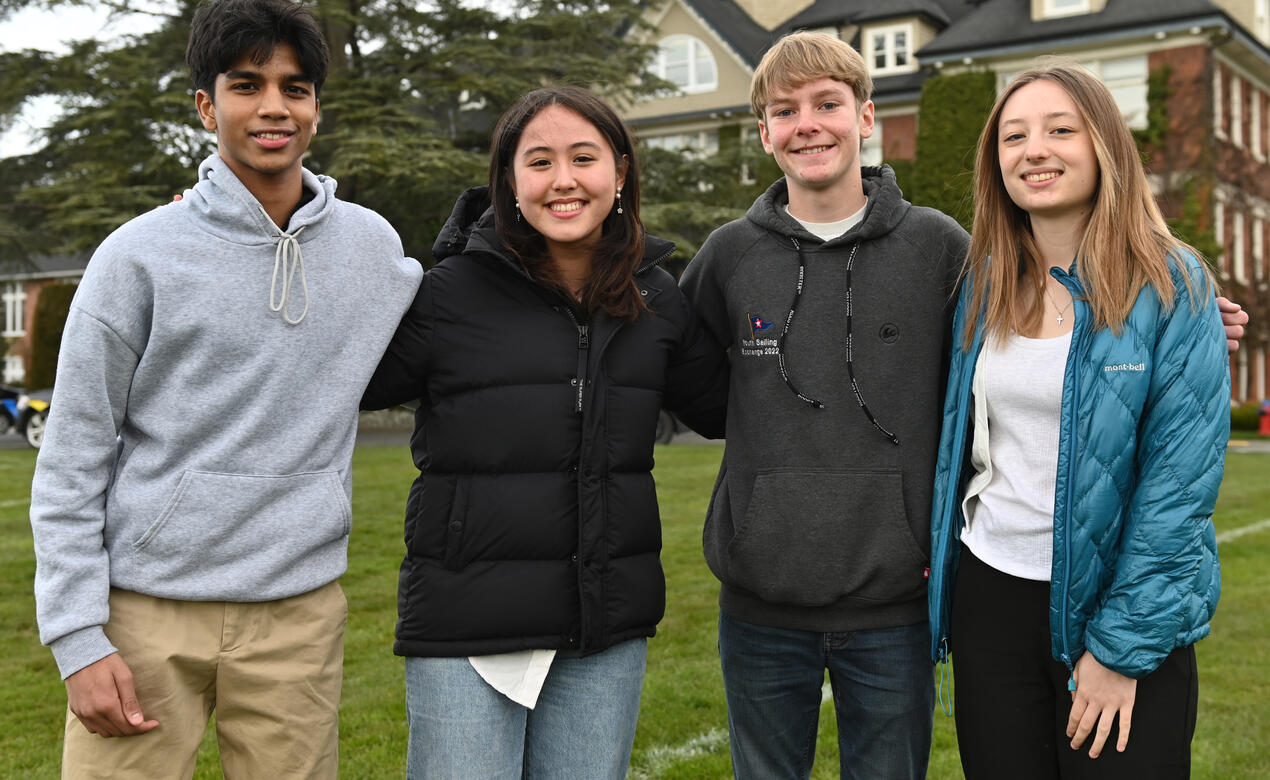 We are excited to announce the two grand prize winners of The Best School Year Ever® contest.
Congratulations to Grade 9 student Gautam Jay and Grade 11 student Sora York on each winning a full-year boarding scholarship to attend SMUS next school year. Grade 8 student Alfie Smith and Grade 10 student Eden Williams were named winners of the two finalist scholarships.
Earlier this month, the four finalists and their families were brought to SMUS to see our campus, meet the community and participate in final interviews with the contest judging panel.
"Getting to welcome them on campus after a three-year hiatus made this year's contest that much more special. It also made the judges' final decision that much harder, as each one of them is an exceptional student,"  says Alexis Lang Lunn, Director of Admissions. "We are excited that Gautham, Sora, Alfie and Eden will all be at SMUS come September. We look forward to seeing the impact they make here as they have their best school year ever."
Gautam, from Lac La Biche, AB, is a high achiever in academics, athletics, outdoor education and, most impressively, his commitment to service and leadership.
Sora, from the Okanagan Valley in BC, is a talented artist, musician and academic, who is eager to jump into the SMUS community for her Grade 12 year to ready herself for post-secondary plans. You can read more about each of our four scholarship winners here.
With the close of the 2023 contest, The Best School Year Ever has awarded boarding scholarships to amazing North American high school students for 10 years. The calibre of students who apply to the contest is outstanding and it is consistently a privilege to get to know the entrants, the finalists and the students who join SMUS.
We want to thank the many amazing young people who entered this year's contest. Selecting from the strong entries is not an easy task and we appreciate the time and creativity all entrants put into their submissions.
Learn more about the contest and sign up to the newsletter to stay up-to-date on next year's contest at bestschoolyearever.ca.