Head of School Search
"We feel privileged to have been so warmly welcomed by the SMUS community, over what will have been a seven-year 'watch' at the helm of this wonderful school." - Mark Turner
Message from David Longridge, Board Chair
October 27, 2023
Dear valued members of the SMUS community,
It is with heartfelt emotion I share with you that our esteemed Head of School, Mark Turner plans to retire in August, 2025. Earlier today, Mark officially informed faculty and staff of his decision. As such, this letter serves to provide you insight into some of the steep work the Board of Governors has ahead of us, over the coming months, to strategically, and without haste, establish a competent successor for Mark.
Mark joined the school in 2018, and, while he wisely labelled his first 12 months as a year of "listening and learning," it was any of our best guesses that, in just a short year's time, a global pandemic would stop the world in its tracks, SMUS notwithstanding. This crisis accelerated an urgency for our new Head of School to assume a swift and steady leadership approach that would see him take the wheel for our school, drive us steadily through the crisis, and re-route us safely to the other side.
He certainly did not disappoint.

During Mark's tenure, he has overseen numerous milestones, including the launch and leadership of our strategic plan, Floreat 2030, the unveiling of the Junior School Annex, and the preservation of Indigenous community rituals and values.  

Under Mark's guidance, we've also witnessed essential updates to the Middle School's physical infrastructure and the development of our STEAM (Science, Technology, Engineering, Arts and Mathematics) approach, with ongoing campus expansion plans to support this educational model. 

Mark and Elizabeth arrived in British Columbia seven years ago. From the get-go, Mark demonstrated a deftness for navigating the noise of politics and regulation, and an innate ability to calm nervous stakeholders. 

Along with all those Latin words, Mark's level of academic rigour has influenced me as an independent school Board Chair—and, on a larger scale, has served to bolster SMUS' position as a globally renowned and leading Canadian academic institution. 

As we enter into 2024, and begin the hard work of seeking a seasoned successor for Mark, in the duty to uphold the expectation of Board transparency, I'd like to inform you of the steps we've undertaken thus far to deliver on this challenging task. 

In coordinating our search, we have formed a Head of School Search Committee, chaired by Shelly Berlin, Board of Governor. This Committee is composed of six Board members and two retired Board officers. Our first order of business was to select an executive search firm to conduct the detailed recruitment efforts.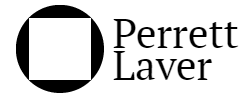 This deep dive process prompted us to select internationally renowned agency Perret Laver. Through its extensive work in Canada and globally, the firm has an outstanding reputation coupled with a deep understanding of both public- and independent (day and boarding) schools.

Next month Perret Laver will be touring our campus and will conduct focus meetings with a variety of our community members. We certainly value your thoughts and input into what makes for a phenomenal future Head of School. In that respect, the agency will be sending out a preliminary community survey, via email. 

The Board will launch the position profile in mid December, and shortlisted candidates will visit the campus next spring. 

In closing, I will miss Mark's advice, encouragement, enthusiasm, and sense of humour, enormously. I wish both him and Elizabeth the absolute best in their forthcoming requirements. The Turners have left big shoes to fill, but I am confident that the school, the Board, and, most importantly, the wider SMUS community, will work effortlessly to find the right successor who will advance the role of Head of School. 

On behalf of the Board, Mark and Elizabeth, 
Vivat!
Yours Sincerely,

David Longridge '88
Chair of the Board of Governors
Over the summer, we began the process of selecting a search firm to help us conduct the process of selecting SMUS' next Head of School.  After interviewing several candidate firms, the Search Committee selected Perrett Laver (PL) to lead our worldwide search.  PL has an outstanding reputation for its work in leadership searches.  PL's international footprint, presence on the west coast of Canada, coupled with its deep understanding of independent schools in Canada and worldwide through extensive work globally, made the firm our top choice.  Lucy Hayes, Global Head of Perrett Laver's Schools Practice will be our Lead Consultant.  She has advised on numerous other successful Head of School appointments in Canada and works with top tier independent schools around the world.
We believe that our community's input is essential in finding the right Head of School to lead us into the future. We value your opinions, thoughts, and ideas, as they help us understand the qualities we need in our next Head of School. This leader should continue to build upon the strong foundation we've established at SMUS as a top educational institution in Canada.
To involve our community, we have two direct opportunities. First, a community consultation will take place on November 21-23, 2023, led by Lucy Hayes of Perrett Laver. Second, a community survey will launch on November 3, 2023. The survey will stay open until November 24, 2023 at 8:00 am PST. You can also email our Search Consultants directly at [email protected].
To stay updated and engaged in this process, we encourage all community members to check for regular updates through this page.
The search process will span over November 2023 to mid-April 2024, with the new Head of School starting in September 2025. 
The search process is now underway!
Our community consultation phase consists of two key activities: a community survey launching on November 3 and closing on November 24, 2023 at 8:00 am PST, and an onsite visit to SMUS by Perrett Laver from November 21 to 23, 2023. During the onsite visit, Perrett Laver will conduct interviews with various stakeholders, including the Senior Leadership Team, faculty and staff, students, Parents' Auxiliary, Alumni Association, friends, donors of SMUS, the Search Committee, and Board of Governors (among others).
After the onsite visit and a review of survey results, Perrett Laver will create a candidate brochure outlining the unique qualities we seek in a new Head of School at SMUS. This brochure will be distributed globally to identify potential candidates, resulting in a 'longlist' of candidates in early February 2024. Subsequently, an initial interview process will narrow down this list to a 'shortlist' in early March 2024. Interviews with shortlisted candidates will take place in mid-March 2024, and the finalists will visit SMUS for in-person interviews in early April 2024. An official offer will be extended in mid-April 2024, with the new Head of School taking the reins in September 2025.
One of the most important roles of the Board is to choose our school's leader. The Board will collaborate closely with the Search Committee, which is tasked with guiding the process through the various stages described above. This collaboration will involve close coordination with our search consultants, Perrett Laver.
The Search Committee is made up of a selection of Board governors plus two community members. The Committee was formed through a motion of the Board in September and includes:
Chair: Shelly Berlin, Governor, Chair of Advancement, Risk Management, and Strategic Planning, and is the Vice-Chair of the Board
Kyman Chan '85, Governor, Chair of Finance and Treasurer of the Board
Chris Considine '70, QC, long-time friend of SMUS and former Board Member. Chris led the Search Committee in our last search for Mark Turner
Elisa Djurickovic, Governor, Committee Member - Advancement and Finance, and Past President of the Parents' Auxiliary
Blair Hagkull, friend of the school, Committee Member - Governance, and former Chair of the Board
Dr. Shannon Hill '85, Governor, Committee Member – Governance and Head's Support and Evaluation
Karen Jawl '99, Governor, Chair of Facilities and Technology, Sustainability, and Committee Member – Advancement
David Longridge '88 - Governor and Chair of the Board.
All members of the Search Committee are current or former parents of SMUS and several are also alumni.
The Committee was established during the September Board Meeting through a Board motion. Members were chosen based on their experience and their roles as current and former Governors of SMUS.
The Search Committee's primary responsibility is to act as the voice of the Board throughout the search process. This includes close collaboration with our experienced Search Consultants, providing updates to the SMUS community on the process, conducting interviews with short-listed candidates, and presenting a recommendation to the Board in April 2024. The Search Committee's initial task was to issue a Request for Proposals to search consultants globally, which ultimately led to the selection of Perrett Laver.
The Search Committee will maintain ongoing communication with the community through various channels, including the SMUS Weekly, direct emails to our community members, and updates posted on our dedicated webpage created specifically to keep everyone informed. 
Your input and viewpoint are valuable in shaping the profile of our next Head of School. Staying informed about our progress is easy – you can find updates regularly on this page. To get involved right away, consider participating in our live community survey which will be live from November 3 to 24, 2023. If you have any thoughts or suggestions at any time, feel free to email our Search Consultants directly [email protected] and/or Shelly Berlin, Chair of the Search Committee, at [email protected].