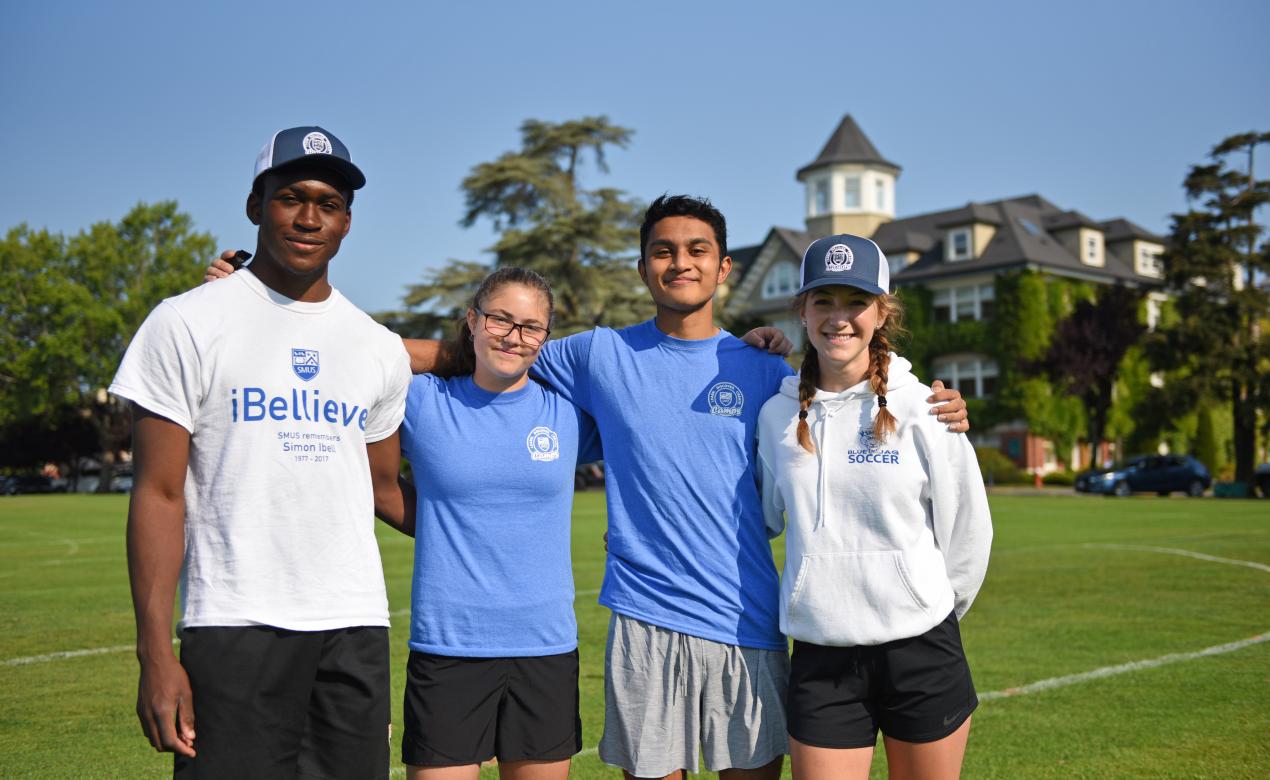 Despite the uncertainty of the pandemic, the External Programs department ambitiously planned more than 60 day camps and three boarding camps this summer.
Once registrations opened in April, there was a noticeable increase in demand, and by the first week of June there were nearly 800 registrations. We ultimately had 1,100 registrations total this summer, which made this a record-breaking year!
New Boarding and Day Camps
With the cancellation of the international ELL Summer Program, there was an opportunity to offer new overnight sports camps. We were delighted to welcome more than 120 youth to SMUS from around BC and Alberta to train with some of the best coaches in basketball, volleyball and squash. It felt almost momentous to have young athletes enjoying themselves on campus while developing their skills and making new friends along the way.
Among the new day camps offered this year were Money Matters, Junior CEOs and Budding Entrepreneurs programs, which focused on financial literacy and entrepreneurship. Other new additions included robotics, nature and survival skills, squash and creative non-fiction writing.
Something Fun for Everyone
SMUS Camps provide a variety of learning opportunities and environments for children aged 5 to 18 to learn, discover and create. Many of the programs (such as sewing, cooking, baking, claymation and robotics camps) focused on experiential and project-based learning. These safe and fun learning environments provided participants the chance to collaborate, be curious, enhance critical thinking skills and develop resiliency through trial and error.
In addition, our program partners and instructors are often teachers, educators and professionals in their field who have a passion for working with children, which in turn contributes to the quality of programming we offer.
Looking Ahead to 2022
Our aim every year is to provide a variety of programs in the areas of science and technology, sports and outdoors, arts and music, and leadership. We will continue to offer new programming in these areas and as we begin to plan for summer 2022 we are thrilled to announce, among many other new offerings, a redesigned music camp, which will be offered both as a day camp and boarding program, and an improv camp led by Paper Street Theatre Co.