The Wilson Archives
The Wilson Archives (named for former headmaster and archivist Robert W. Wilson) is an extensive repository of SMUS history, featuring collections of artifacts and photographs spanning more than 125 years.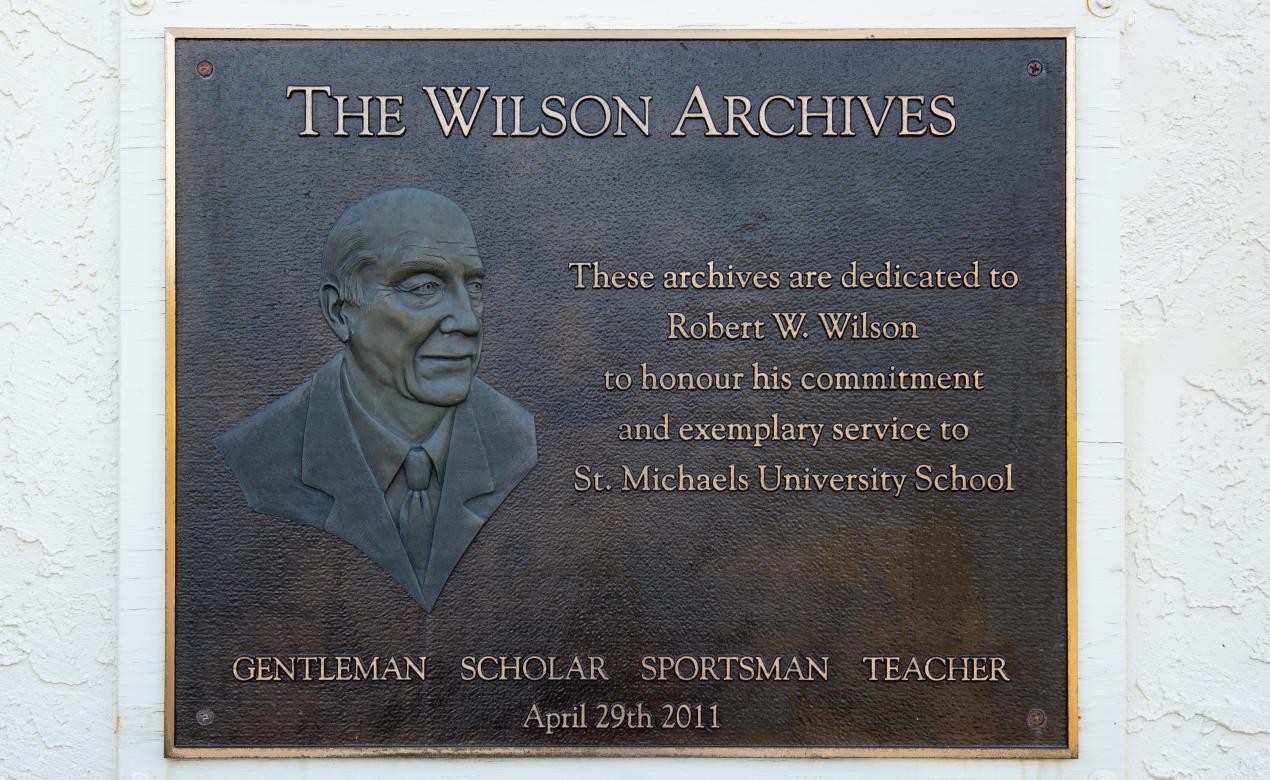 The St. Michaels University School archives serves the school community by protecting information of historical, legal and administrative value relating to the school. It also showcases the rich and significant history of the school to the community. In 2011,  the collection of materials was officially named The Wilson Archives.
In addition to physical memorabilia, The Wilson Archives includes many thousands of items in a digitized collection, including photos, videos and publications as well as yearbooks, newspapers, magazines, posters, programs and books.
News and Stories from the Archives
---
Accessing The Wilson Archives
The Wilson Archives digital collection is available online as a dedicated resource at archives.smus.ca. 
Access to this collection is currently unavailable to the public. If you are interested in gaining access to the collection, please contact [email protected].
The school receives many requests for access to our collections, from historians as well as those researching their own family trees. We are continuing to work at digitizing our collection and thank you for your patience as we handle inquiries.
Donations to The Wilson Archives
We are very happy to accept donations to the archives. Please complete a donation form:
Please provide as much detail as you are able to give us, and email your completed form to [email protected]. We will follow up with you to discuss how to transfer the item or items to our collection.
Alternatively, you may contact the Advancement office at (250) 519-6183.
Due to storage restrictions, please note that if we already have the same item in our collection we may regretfully not be able to keep the additional material or items, but we will be glad to discuss this with you when you contact us.
Thank you for helping us keep the history and traditions alive!