Historical Timeline
Our history is that of two founding schools, which amalgamated in 1971 to form SMUS. Below you will find just a few highlights from our long and fascinating history.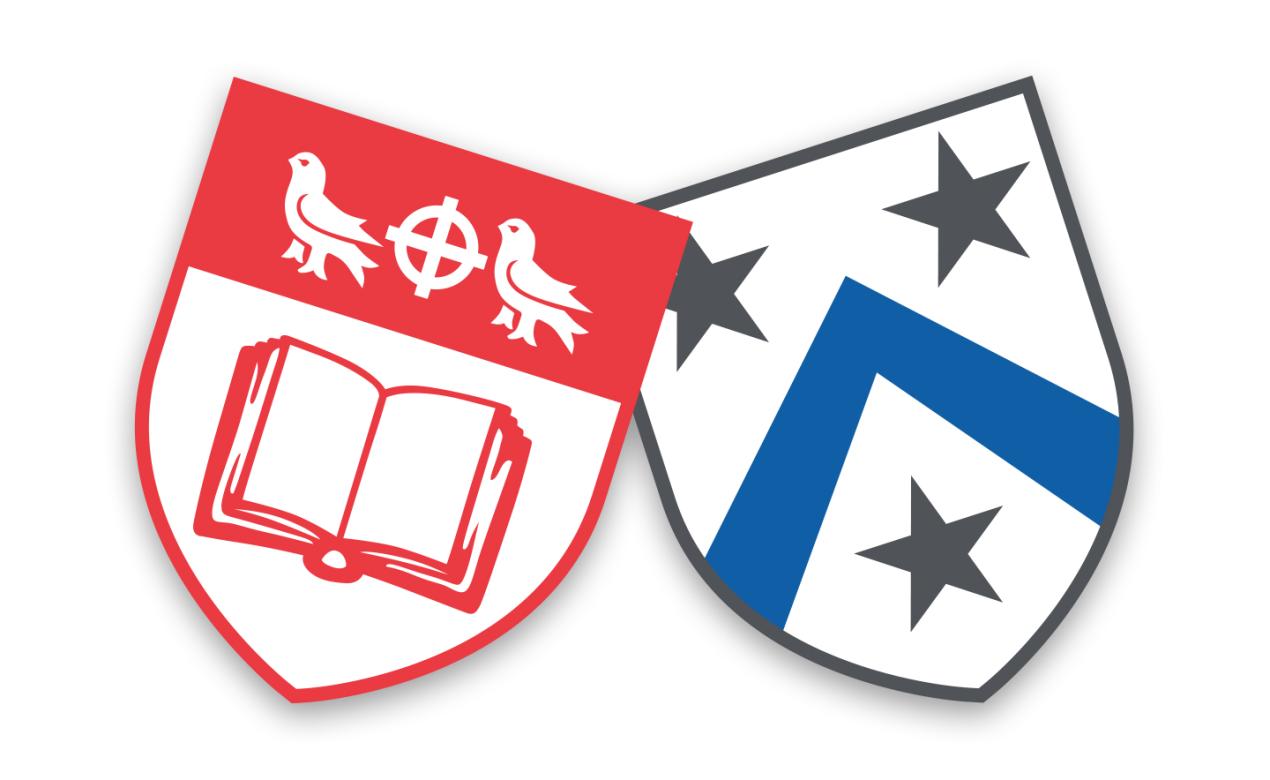 1906 - 1914
In 1906, University School is founded by three founders: Rev. W.W. Bolton, J.C. Barnacle and R.V. Harvey. The colours of the school are red and black, and the motto is Mens sana in corpore sano: A healthy mind in a healthy body.
Just a few years later in 1910, St. Michael's School is founded by K.C. Symons. Their colours are royal blue and black and their motto is Nihil magnum nisi bonum: Nothing is great unless it is good. The colours and crest, are adopted with permission from Dulwich College, England, K.C. Symons' alma mater.
Also in 1910, the iconic School House building is completed at University School. At the time, it is, among many things, where boys lived while attending the school. 
The Great War 1914 - 1918
Both schools are impacted by the events of the Great War, and many boys and staff sign up to fight. Captain R.V. Harvey – one of the founders of University School – was killed in action. His poignant last letter to the school is read aloud each year at our Remembrance Day ceremony. 
The history of each school has always intertwined. In 1915, for example, University School founder Rev. W.W. Bolton offered K.C. Symons the position of Head of University Junior School, but K.C. graciously declines.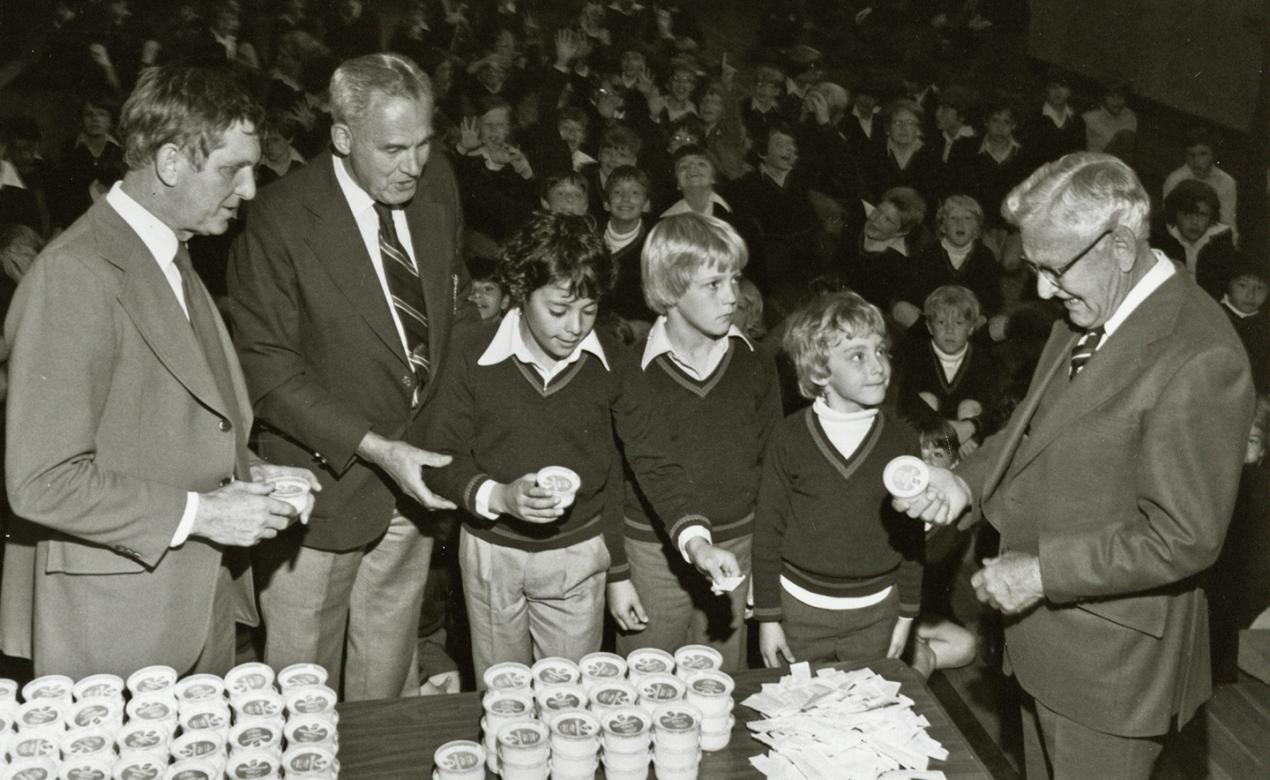 1918 - 1939
In 1920, the Old Boys of University School resolve at their annual meeting that red, black and gold will be the colours of the Old Boys' Association and should be adopted for jerseys, cricket blazers and ties. University School decides to become a military school. Meanwhile, the headmaster's residence, known now as Reynolds House, is finished.
In 1930-31, K.C. Symons celebrates his 50th birthday by treating the whole of St. Michael's School to ice cream cones. Ice Cream Day becomes a school tradition, which is still upheld today!
As events move rapidly through the thirties, St. Michael's keeps up with events in Europe in 1937-38 by purchasing their first radio.
1939 - 1948
Again, a World War has a profound impact, with students, teachers, and alumni joining the armed forces.  At University School, in support of the war effort, they dig a potato patch and donate the proceeds to the Red Cross.
In 1948, K.C. Symons, who has remained the headmaster of St. Michael's School since founding in 1910, retires as headmaster, to be succeeded by his son, Kyrle Symons, Jr. In the same year, J.J. Timmis takes over University School. He was to be the school's longest serving headmaster (ending his tenure in 1970).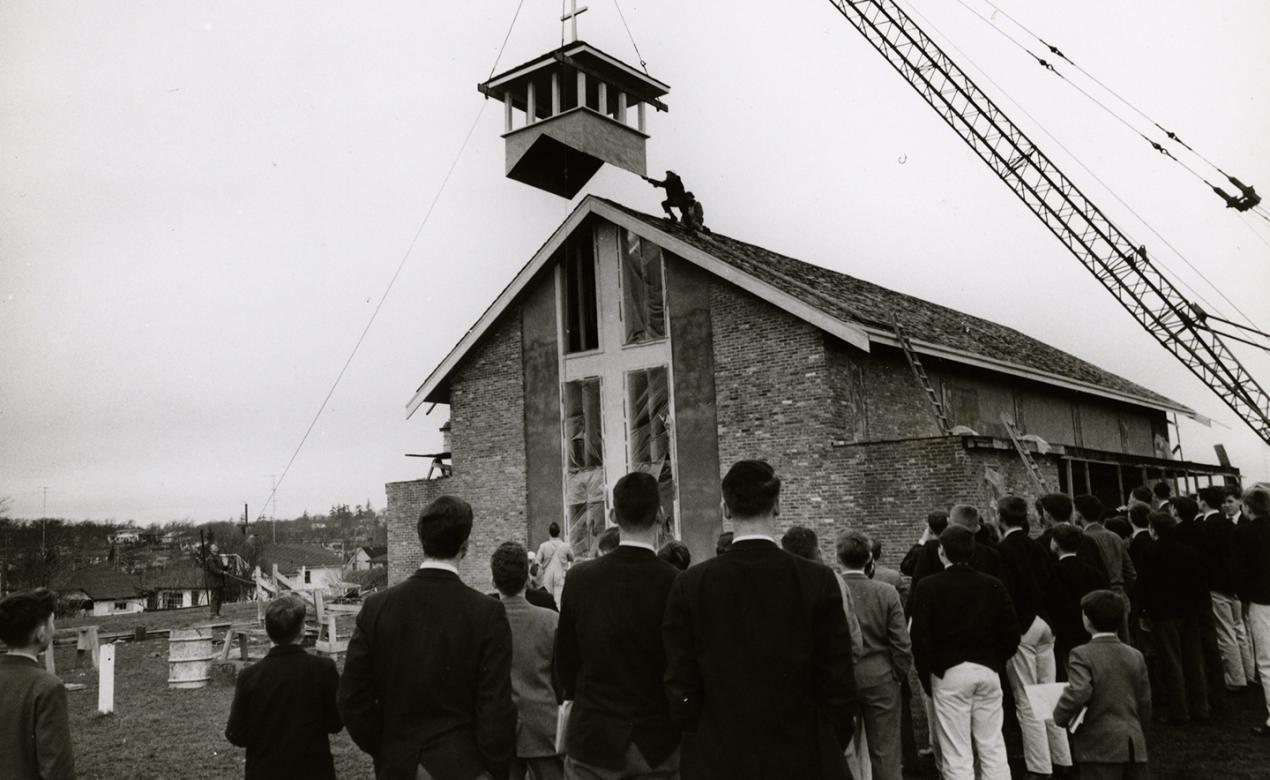 1948 - 1971
By 1959, St. Michael's School has grown to 120 boys necessitating a new campus, which opens in 1959-60, at the site of what is now the SMUS Junior School on Victoria Avenue.
University School's growing reputation is celebrated in 1959 in the Illustrated London News as a "noted Canadian independent School."
A year earlier, Brown Hall is donated by Mrs. Brown, the mother of  school alumnus and Calgary oil man R.A. (Bob) Brown, and is the school's dining hall until 2018. With $50,000 raised by the boys of University School (a huge sum at the time), the school's Chapel is built. The Archbishop of BC dedicates the site in May 1962.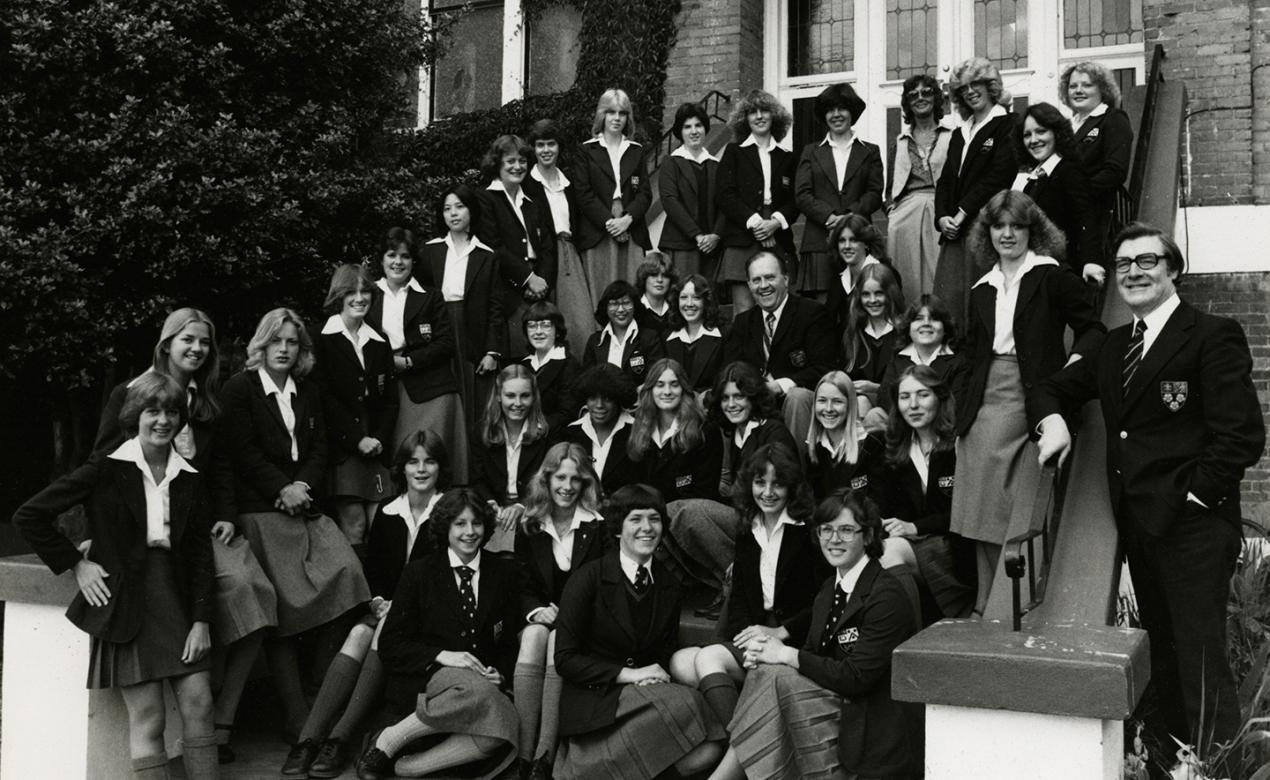 1971 - 1980
The seventies saw some key events that set SMUS on course to be the world-leading independent school it is today.
In 1971, University School and St. Michael's School amalgamated to form St. Michaels University School. The dropping of the apostrophe was intentional so as to not suggest ownership of one school by another.
Then in 1978, the school admitted girls for the first time to become co-educational. In the same year, SMUS is the first school in Canada to offer the Advanced Placement (AP) program.
1980 - 1995
During the 1980s, the school goes from strength to strength. Taking inspiration from the core mission of university preparation from the founding schools, SMUS truly becomes an academic powerhouse. Amalgamation and coeducation also give the school the opportunity to expand the nature and scope of arts programming, with the annual school musical now taking centre stage.
The 90s also saw unprecedented success in athletics with the girl's field hockey team winning BC AA championships in 1992, 1995 and 1996.  The boys famously won the AAA basketball championship in 1992, led by two-time future NBA MVP Steve Nash.
The campus continues to undergo developments, with a new Middle School building (1992) and Science Block (1994).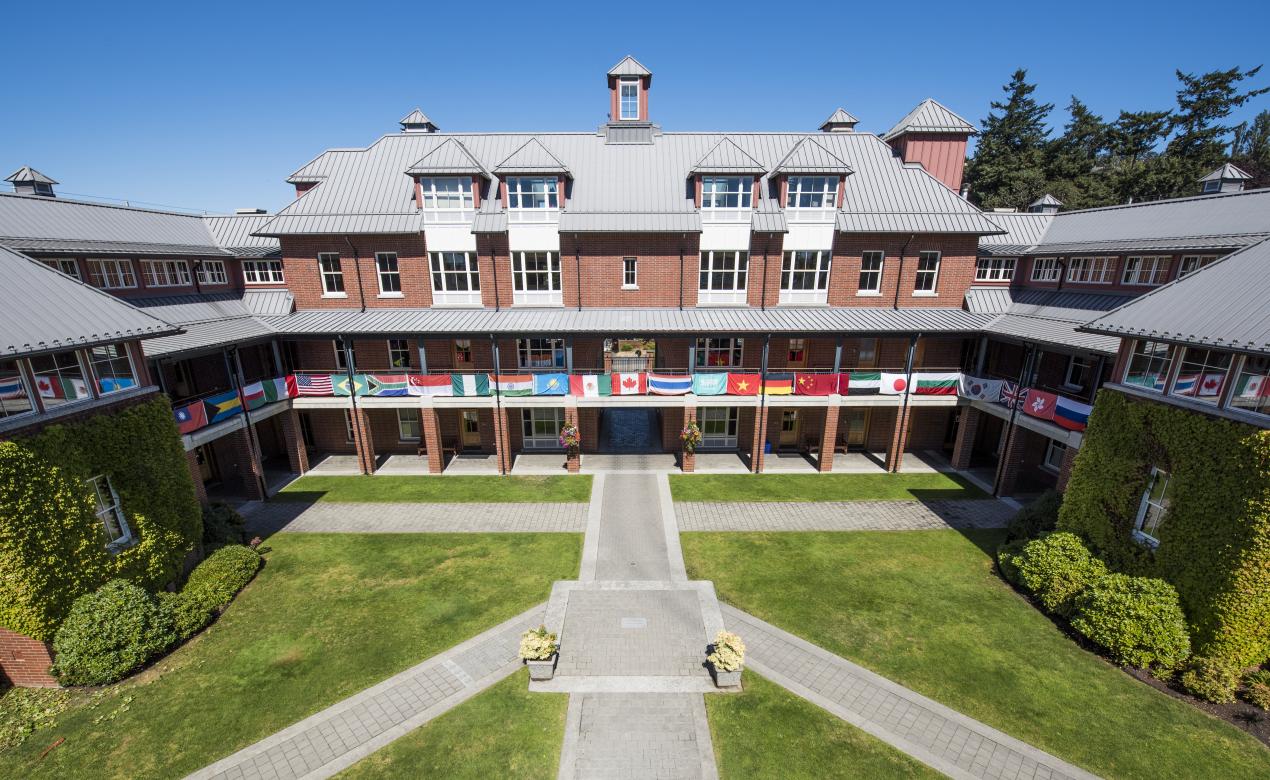 1995 - 2017
In 1995, Robert T. Snowden becomes head of school and leads the school into a new era of unprecedented prosperity and success.
Known affectionately as "Bob the Builder," during his tenure, the school builds the Crothall Centre for Humanities and the Arts (2003), Schaffter Hall (2004), Monkman Athletic Complex (2005 and 2008) as well as renovates and restores the Junior School, School House, the Chapel and many other facilities besides.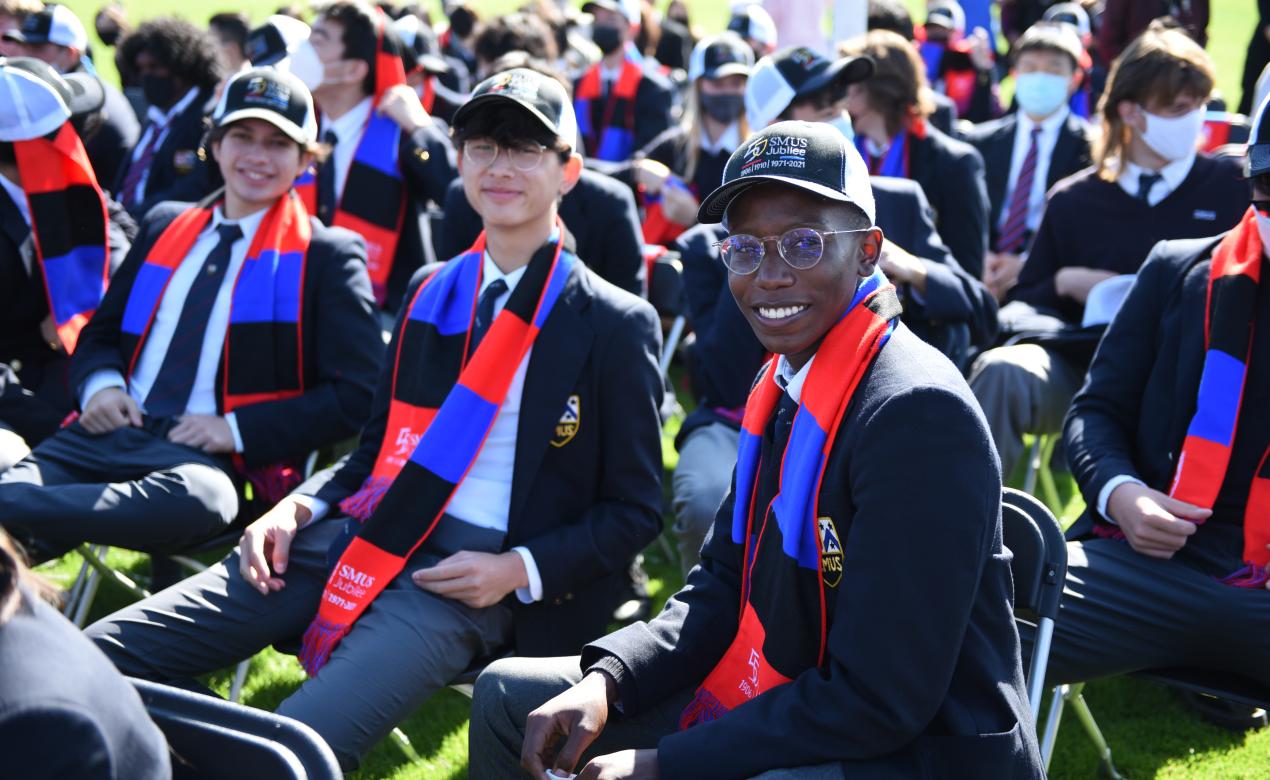 2018 - Present Day
Years of successful enrolment means that a new dining hall and student commons is an urgent need on campus. The Sun Centre opens in 2018, providing a magnificent setting for meals in Graves Hall.
In 2020, the school launches Floreat, a new 10-year strategic plan, which is designed to continue the school's momentum and begin a new period of growth. 
Meanwhile, the solid foundation provided by 115 years of history is recognized and the school celebrates Jubilee in the school year of 2021-22 – the 50th year since the amalgamation of University School and St. Michael's School.
Learn More about Our History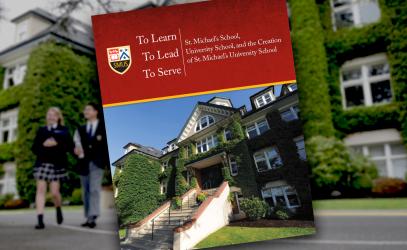 For a detailed history of our school and founding schools, we recommend checking out our history books, available now for purchase.
Learn more