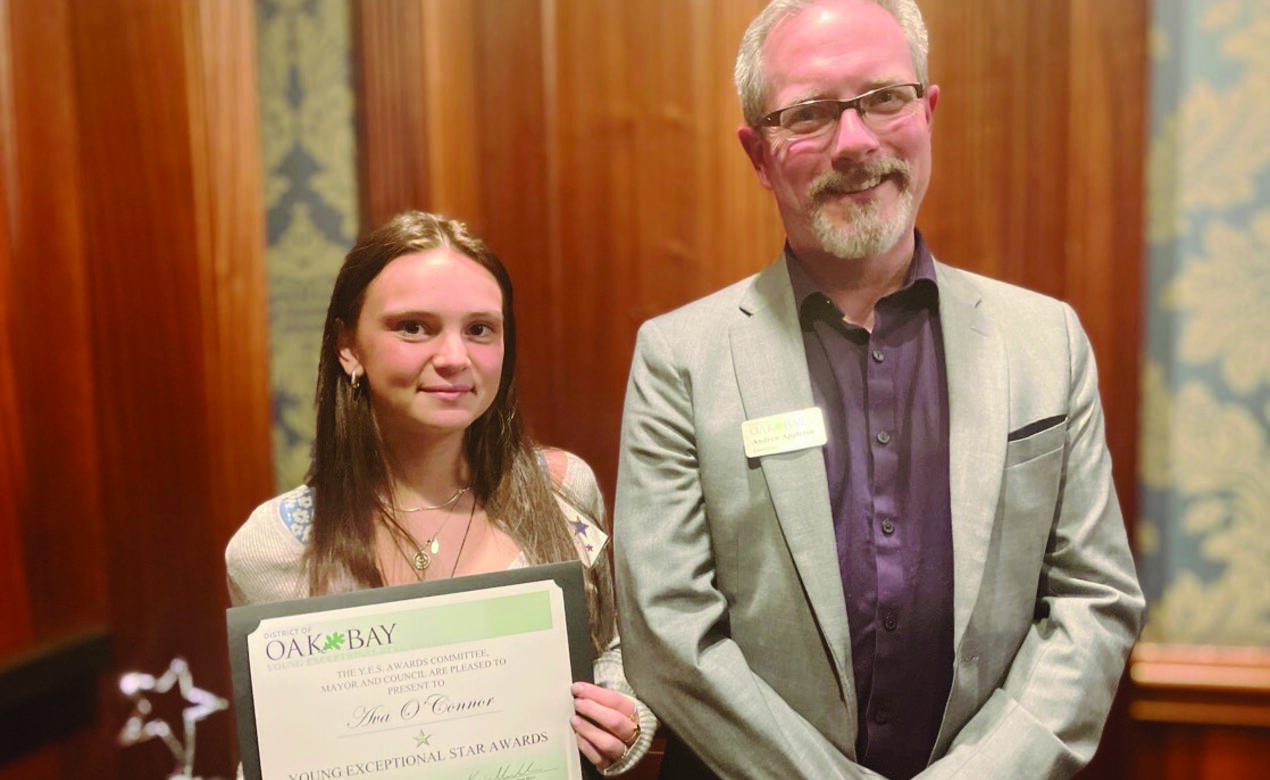 Two amazing SMUS students were recently recognized by the District of Oak Bay with Young Exceptional Star (YES) Awards. Grade 12 student Ava O'Connor and Grade 8 student Liam Pope-Lau are among 14 Middle and Senior School students named a recipient of a YES Award, which celebrates youth accomplishments and overcoming obstacles.
Ava O'Connor
Ava was nominated by SMUS University Counsellor Jen Graham.
"I have been lucky to have worked with such a positive force; an ambitious, determined, light-hearted, and quick-witted young adult. She possesses the qualities of one of the finest role models I have seen during my duration in education," says Jen. "She is selfless and accepting of others, committed to community, filled with ability to inspire, and has an innate capacity to overcome obstacles. Ava is a true powerhouse!"
In particular, Jen wanted to see Ava recognized for her resiliency and strength overcoming struggles in her Grade 11 year.
In November 2021, Ava was playing rugby when she was tackled hard and suffered a serious concussion.
"I was having seizures, I had to learn to speak again, relearn motor skills, and I couldn't really process what people were saying to me," Ava says. "It was a lot of me thinking, 'Am I going to be able to do all the things I was doing before?' and 'How is this going to affect me at school?' There was so much uncertainty in my mind."
Ava credits the support of her family and friends, teachers, administrators and access to resources on campus for helping her recovery.
"The school was really great about everything. I was able to do all my brain retraining at school with the athletic therapists in the fitness centre, which was super great," she says.
While her recovery is ongoing, Ava says she feels she has surpassed the biggest hurdle and is back to living a fairly normal, but slightly different life.
"It's nice to see that my life is back on the track that I was on before. It feels great that I've made those strides because there was a bit there where I was like, 'What am I going to do?," she says.
In her Grade 12 year, Ava was elected co-Head of Outdoor Council, won a provincial gold medal as a member of the Senior Girls Field Hockey team, and recently got her acceptance letter to University College London. Ava says she's long wanted to pursue med school in some capacity, and the concussion has put studying neuroscience on her radar.
Ava says she feels incredibly thankful to Jen Graham for the nomination, and for the school's support of her throughout her recovery.
"It felt really good to be recognized. I had been doing all this work and it was nice to see that other people had seen the work I had been putting in. I felt like the whole school community was behind me, too."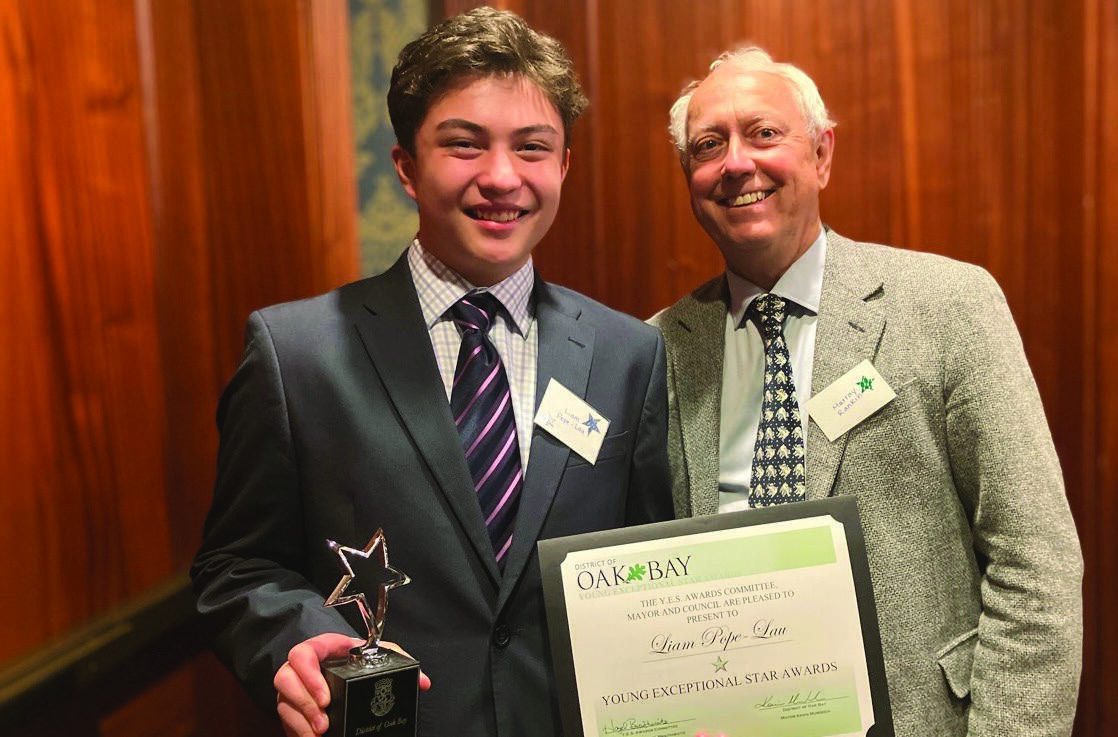 Liam Pope-Lau
Grade 8 student Liam Pope-Lau has repeatedly made headlines for his impact on community in his three years at SMUS, with the latest recognition being a YES Award.
Liam's Middle School ADST and Computer Science teacher, George Floyd, nominated him to celebrate his well-roundedness in academics, the arts, athletics and community service.
"Liam's many contributions and involvements meet, and in some instances exceed, the criteria established for this award," says George.
We've highlighted some of Liam's achievements in recent years, including the self-heating life jacket that he and classmate Fraser Tuck invented as a science fair project. The pair has won multiple science awards and cash prizes to help them better develop their innovation. Liam also spearheaded a service project at Valentine's Day to bring love and kindness to Victoria seniors.
Beyond these projects, Liam has also excelled in other arenas of school life. He's an active member of the Middle School Debate and Model UN clubs, and he won an "Outstanding Delegate" award at the 2022 SMUS Model UN Conference.
As a creative, Liam is a regular participant in the Greater Victoria Performing Arts Festival, where he has won four awards for original poetry and Shakespearean monologues.
On the athletics front, he is a multi-sport athlete who excels in basketball, water polo, sailing and, most recently, rugby. He won gold at the BC Summer Games representing Vancouver Island in basketball, and was selected for the U14 BC Bears provincial rugby team.
He is also deeply committed to community and the environment, having joined Ocean Diagnostics Inc. as a youth ambassador to help educate and engage fellow youth on ocean pollution and citizen science.
"It's such an honour to be recognized with so many other active youth from the area," Liam says. "It means so much to me that [the nomination] came from my favourite teacher."
He adds that as one of the youngest people recognized this year with a YES Award, he's inspired by all of the contributions and achievements of the other recipients.
"It's really impressive to see all of their accomplishments. I'm so thankful for this opportunity."