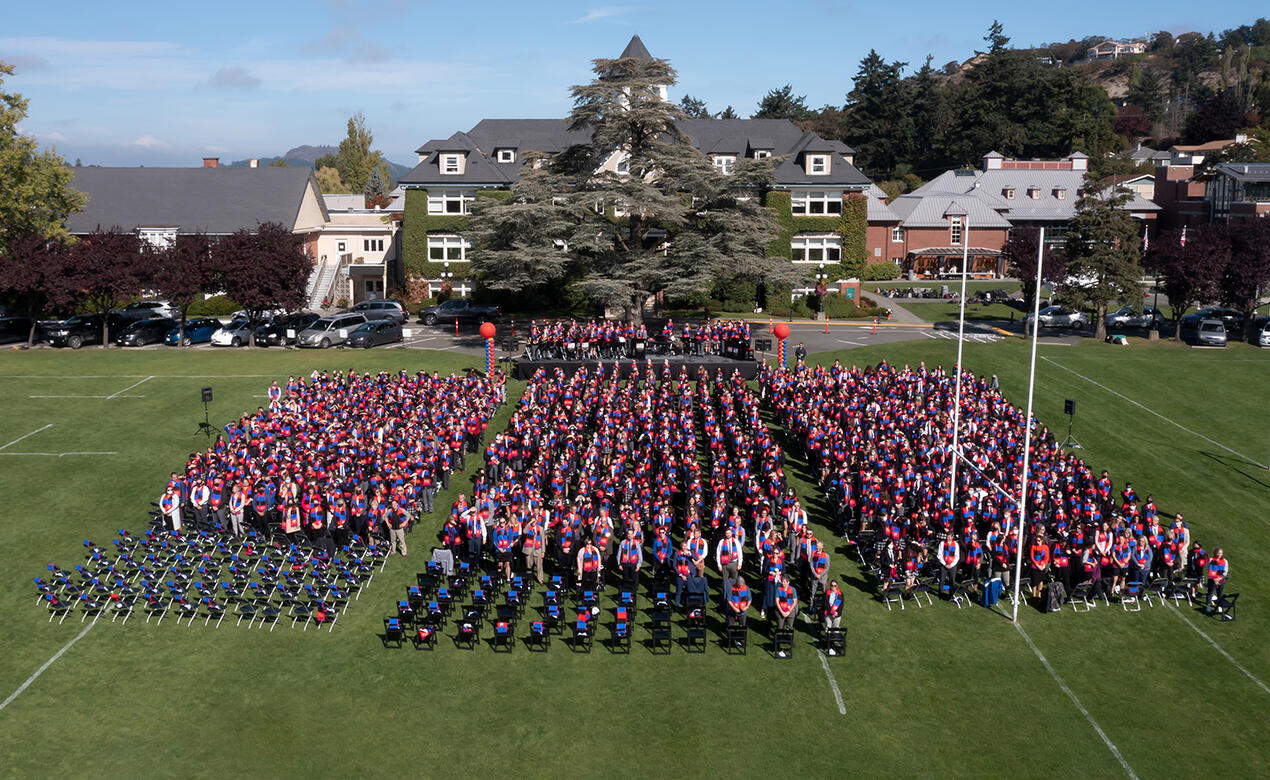 Earlier this school year, students and staff from our Junior, Middle and Senior Schools came together to mark the beginning of our Jubilee year. 
On the fields of our Richmond Road campus, our community enjoyed a wonderful assembly that reflected on our shared history and looked forward to our future.
We are now pleased to be able to share a video from the event, highlighting some of the beautiful performances and speeches from the event. You can watch the video at the bottom of this story.
Our Jubilee year, celebrated during the 2022-23 school year, is in recognition of 50 years since the amalgamation of our founding schools, St. Michael's School and University School.
"I am grateful for the visionaries and the trailblazers of the school, who were deeply committed to creating a global educational setting. Despite many changes since the amalgamation of two schools, one thing remains the same: the strong ethos to provide an intercontinental curriculum to the best of the school's ability," said Head Prefect Jonathan Nguyen during the assembly. "The campus is impressively beautiful with renovated buildings, but also very comfortable with the historic architecture that reminds us of the past, creating a vibrant community that inspires excellence. It is, indeed, a special place that enables students like myself to honour the past while heading to the future." You can read more from the day in this article.
We hope you enjoy the video, and we look forward to more opportunities to come together safely as a community and to celebrate our Jubilee year.