Our Academic Program
Breadth and Depth
SMUS provides a huge range of opportunities and experiences for our students. While our curriculum follows the British Columbia education requirements, it is also significantly enhanced through additional course offerings, extracurriculars, outdoor education, student support and, at the Senior School, Advanced Placement courses.
Core Academic Skills
Our goal is to intentionally develop articulate, literate and numerate citizens. This work is reflected in a recent assessment of Grade 10 literacy in BC; the percentage of SMUS students receiving scores of 'proficient' or 'extending' was 35% higher than the independent school average. In numeracy, it was 27% higher compared to independent schools and 38% higher than all schools.
First Peoples Principles of Learning
We are intentional and authentic in our programming to ensure students gain an awareness of place and their connection to the histories and learning approaches of First Nations in BC. We enhance the BC curriculum through several initiatives, not limited to lesson planning involving multiple perspectives, conversations with elders and a full-time Indigenous Scholar on campus. Read more about Indigenous Connections.
Enhanced Programming
A SMUS education includes a huge range of enhanced programming opportunities taught by specialists in the arts, athletics, outdoor education and leadership. There are also many extracurricular activities and clubs and councils that extend learning. These opportunities provide students a springboard to discover new passions as well as prioritize their health and wellness by ensuring balance in their lives.
Advanced Placement (AP)
SMUS was the first school in Canada to offer the Advanced Placement program and we continue to achieve exceptional results. In 2021, 95% of our students had scores of 3+, while 43% of all exams scored the top mark of 5. We have one of the largest offerings available, with 25 courses and we were one of the very first schools to offer the prestigious AP Capstone program – providing university-level skills in high school.
University Preparation
Because of the skills we teach and the balance of opportunities and education we provide to students, SMUS graduates are in high demand by the world's top universities. In 2021, the SMUS graduating class received an incredible 695 university acceptances and almost $4,000,000 in total scholarship offers.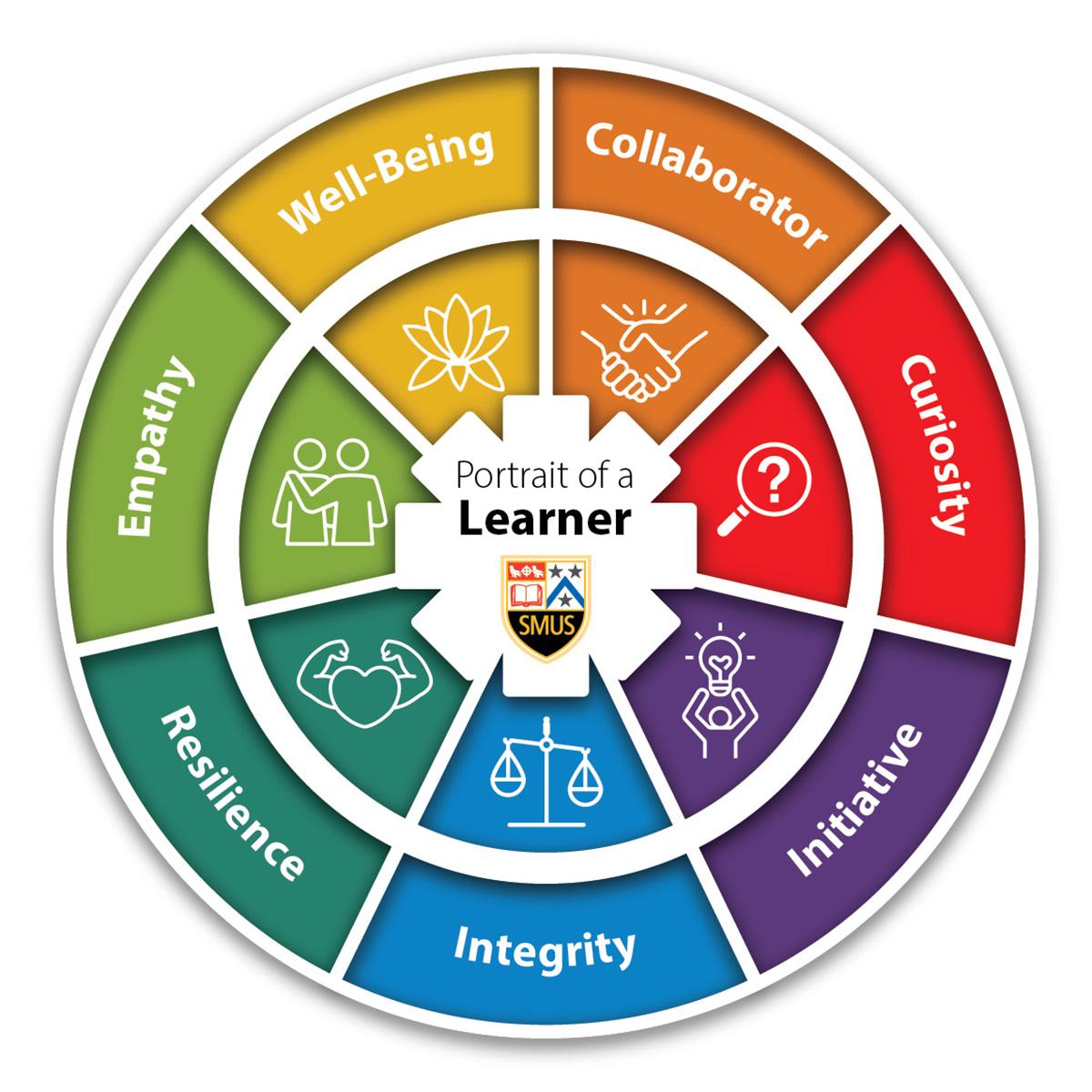 Portrait of a Learner
The Portrait of a Learner describes seven important qualities that SMUS intentionally aims to develop in all our students. These are woven throughout our curriculum, in-class lessons, projects and discussions, specifically designed activities and in chapel.
Curiosity
Resilience
Initiative
Well-being
Integrity
Collaboration
Empathy
You can learn more about Portrait of a Learner in practice in this news article.
Inspirational Teachers
At SMUS, we continually support our teachers so that they can in turn provide inspirational learning. Every teacher has a personal growth plan to improve their practice and they regularly undertake professional development. When we speak to graduates, it is the care, support and inspiration provided by our faculty they most often mention as being a highlight of their time here.
STEAM and Digital Skills
We recognize the importance of all students developing key skills in the use of technology. More than just our robotics program, this means teaching design thinking, product iteration, and trial and error, within an interdisciplinary environment. Whether it is using a laser cutter, making digital art or learning core programming skills, we ensure students are equipped with the skills and the problem-solving capabilities needed for life in the 21st century.
Experiential Learning
SMUS is a pioneer in the field of Experiential Education. This means connecting the theory of what they are learning in the classroom to actual real-world questions and experiences. For example, students might present to a guest panel on sustainability, provide entrepreneurship advice to a local business or work with a museum in Victoria on their exhibits. This provides important context to in-class learning, and it helps students discover new passions.
Student Support
There are structures in place at SMUS to ensure every student has the ability to reach their potential. In addition to our personalization approach and a supportive team of teachers, we provide additional academic support, academic advising, counselling and learning resources. Students are also encouraged to develop their skills through our huge range of extracurricular activities.
Preparation for Life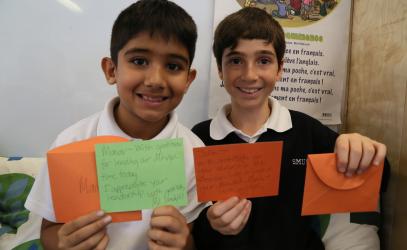 Character Education
An important component of preparation for life is an education that includes character development and this is woven throughout our school, our community and through assemblies and gatherings. Students are taught from an early age about our school's Values, and this is enhanced at the Junior School with the Virtues Project, and nurtured through Chapel and our leadership and service programs.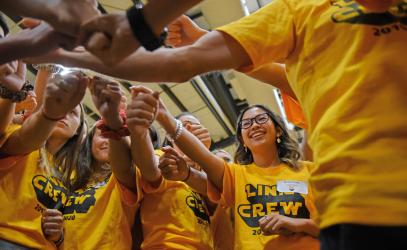 Future Leaders
We recognize the roles our students will have in the future and work to develop their leadership skills. Throughout their time at SMUS, students will have the opportunity to hone the skills that make for a good leader: teamwork, communication, encouragement and decision-making. There are a variety of roles at the school, especially as students get older, to allow them to practise and demonstrate these skills in a supportive environment.
University Counselling
SMUS's University Counselling department assists students with the next stage of their journey in life. Each student meets with an academic advisor beginning in Grade 10, and we work closely with students to align their interests and passions with their current courses and their future ambitions.