Campus Shop
The Campus Shop, located on the first floor of School House on the Richmond Road campus, is the go-to place for uniforms for all students, school supplies and tons of SMUS memorabilia.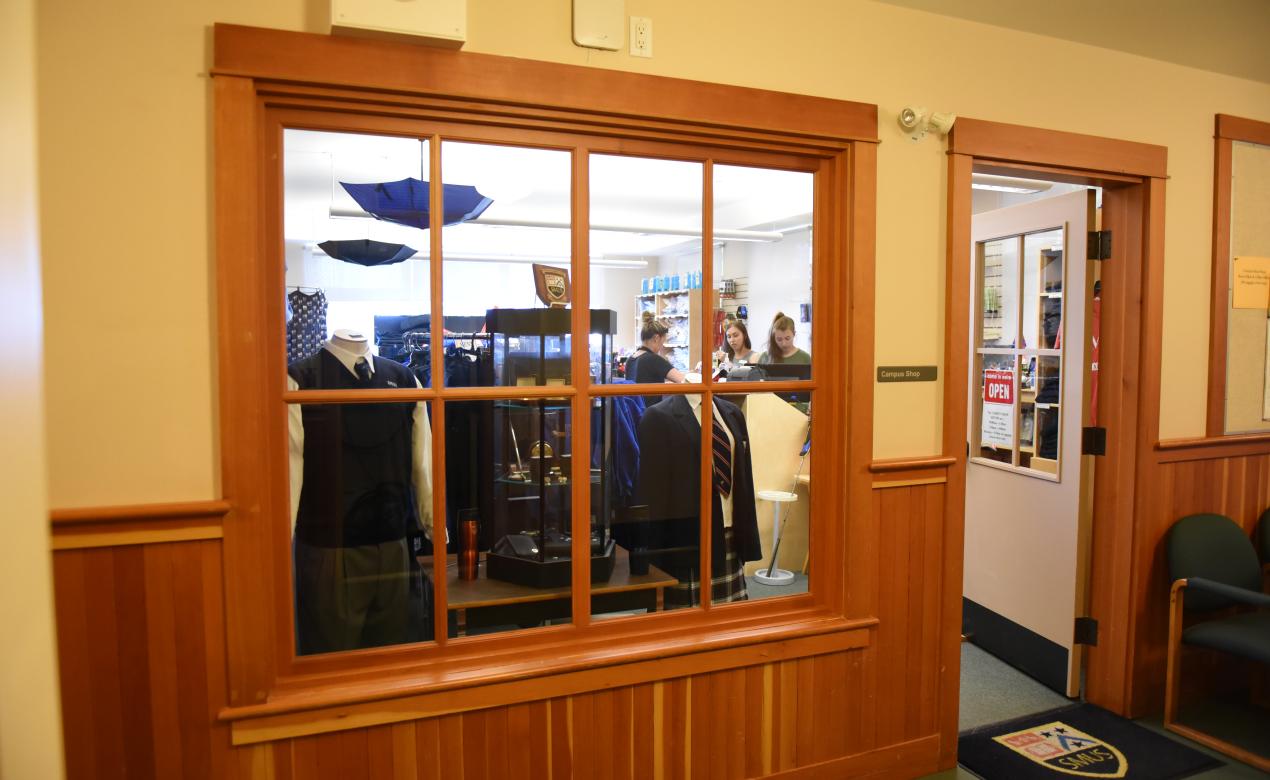 All uniform items need to be purchased either from the Campus Shop or from the Parents' Auxiliary Used Uniform Sales.
Hours of Operation
Monday to Friday, August 21 to September 1 and regular school days:
Questions?
Contact the Campus Shop at 250-370-6152.
How to Order Uniform Items
We have the following options for parents:
You can visit the Uniforms Shop website to place your uniform order and have it ready for pick-up. The website has resources on uniform requirements and sizing information. Information about uniform requirements for each school is also published in the Family Handbook.
Alternatively, you can schedule an appointment for in-person consultations and shopping. Please use the online scheduler below to make an appointment.