We believe that language barriers shouldn't be the reason you miss out on a great education. That's why SMUS has created its English Language Learning (ELL) program. As an ELL student, you will get support in English and social studies classes from qualified teachers with a specialty in English language learning, and you will be integrated into non-ELL classes during your time here.
The curriculum focuses on academic English, cultural awareness and learning strategies you will need to reach your full potential in school and in life after SMUS.
You will learn skills beyond English reading and writing, such as collaboration and public speaking. These skills will help you in your immediate studies and in your time at university.  
Success in academic English requires the following skills:
using subject vocabulary;
reading, writing, listening, and viewing material with confidence;
reading and understanding textbook content;
being able to describe, classify, evaluate, and sequence information;
writing in a clear and organized way;
understanding the principles of comparing and contrasting, or cause and effect; and
being able to go beyond literal comprehension.
You will be able to do all of the above by the time you graduate from SMUS.
ELL Program
Use the tabs below to learn more about ELL at SMUS, including what the program looks like from year-to-year, the academic supports you'll have access to, and what living on campus is like.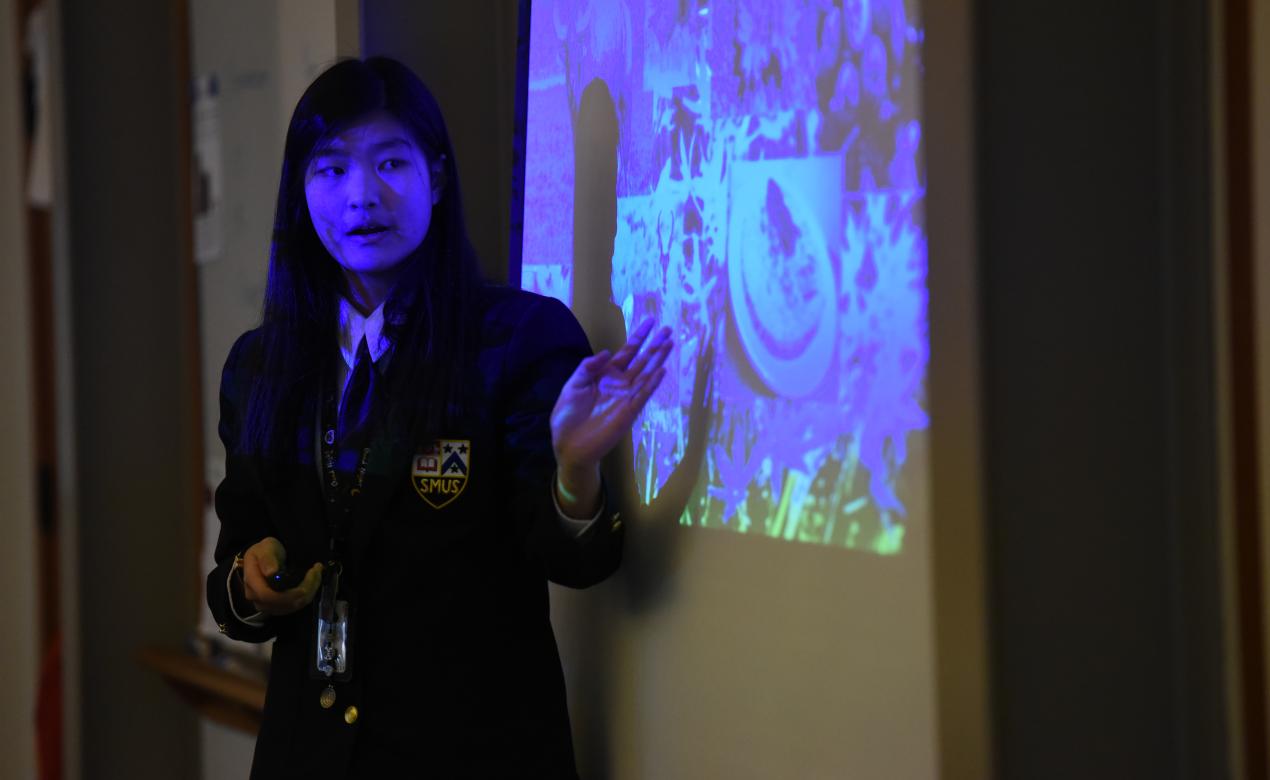 ELL is a multi-year program with scaffolded levels of support as you become more proficient in academic English.
In Grades 9 and 10 you will have English and social studies classes separate from non-ELL students, taught by certified ELL specialist teachers. These classes allow you to learn in a safe environment, and are fully credited in the BC curriculum. To help integrate you into English speaking environments, you will be enrolled in classes with non-ELL classmates for math, science, art, music, and athletics.
By Grades 11 and 12 you will be fully integrated into non-ELL classes, plus the continuation with additional English support should you need it. English and ELL teachers collaborate so students in this class get support and inclusion in regular course content, as well as on academic English and skills that are useful in all courses.
Grades 9 and 10 ELL
In Grades 9 and 10, you will study English and social studies in dedicated classes with specialist teachers. To ensure that you're receiving the most individual feedback possible, we keep these classes small in size. 
Smaller classes also allow for:
greater participation; 
more time to practice presentation and oral skills;
a level of security for you to expand and grow in your knowledge of the English language in a safe space.
While these classes are separate from your classmates, they still count for full credit on your transcript. Rather than being completely separated from your classmates, our purposeful integration in classes like math, science, physical education, and art gives you the chance to make friends and connections.
Because we experience such a rich international community at SMUS, we know that your time here isn't just about learning. ELL students contribute their own perspectives and experiences, and share their own ideas in classes with their peers. Our ELL students are an integral part of the Senior School student body.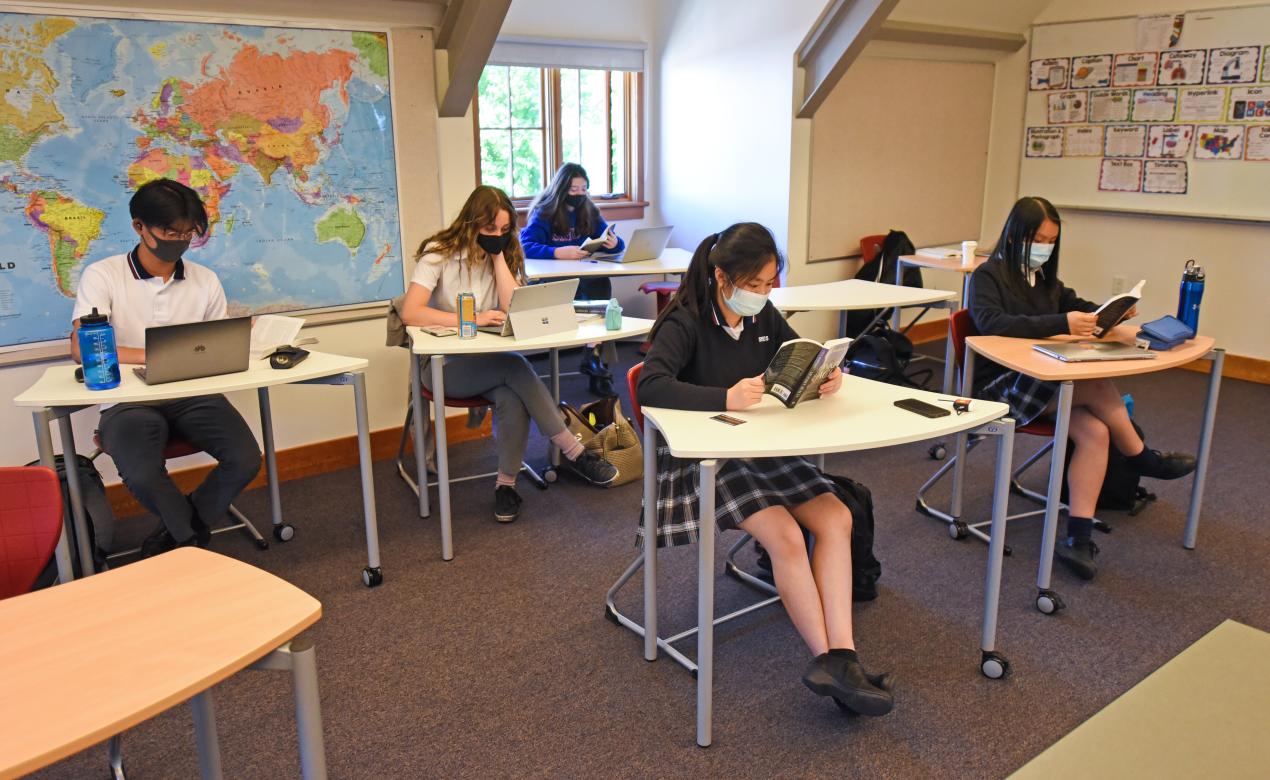 The ELL program gives you the full SMUS experience with dedicated support. Along with our highly qualified teachers, a Writing Centre is available for every student to provide support to students with their writing. Learn more on the Student Support webpage.
The ELL program has several opportunities for support outside of the classroom, too. Tutors are available for you on campus at an extra cost, with assurances from our vetting process that they are the best of the best. Students also have access to ELL peer mentors to build social connections and help them adjust to life at SMUS. And peer tutors are available, where classmates can assist one another with their academics.
Classrooms
Our classrooms are designed to promote discussion and create connections between students. We use specially designed furniture that promotes conversation, and makes students feel included. It's a space where you'll create friendships, and grow in your confidence.
Learning Resource
Learning Resource provides a number of support services for students who are identified as needing additional help, including:
offering lunchtime workshops to learn academic skills, including studying and and organization techniques;
supporting students who encounter learning obstacles on an individual basis; and
organizing a note-taking service for students to share their notes with classmates who otherwise struggle taking their own.
Learn more about Learning Resource on the Student Support webpage.
University Counselling
A team of dedicated academic advisors will help you through your years at SMUS. They will work with you to plan for your post-secondary goals with career education classes, personal planning sessions, and application support. Learn more about University Counselling on their webpage.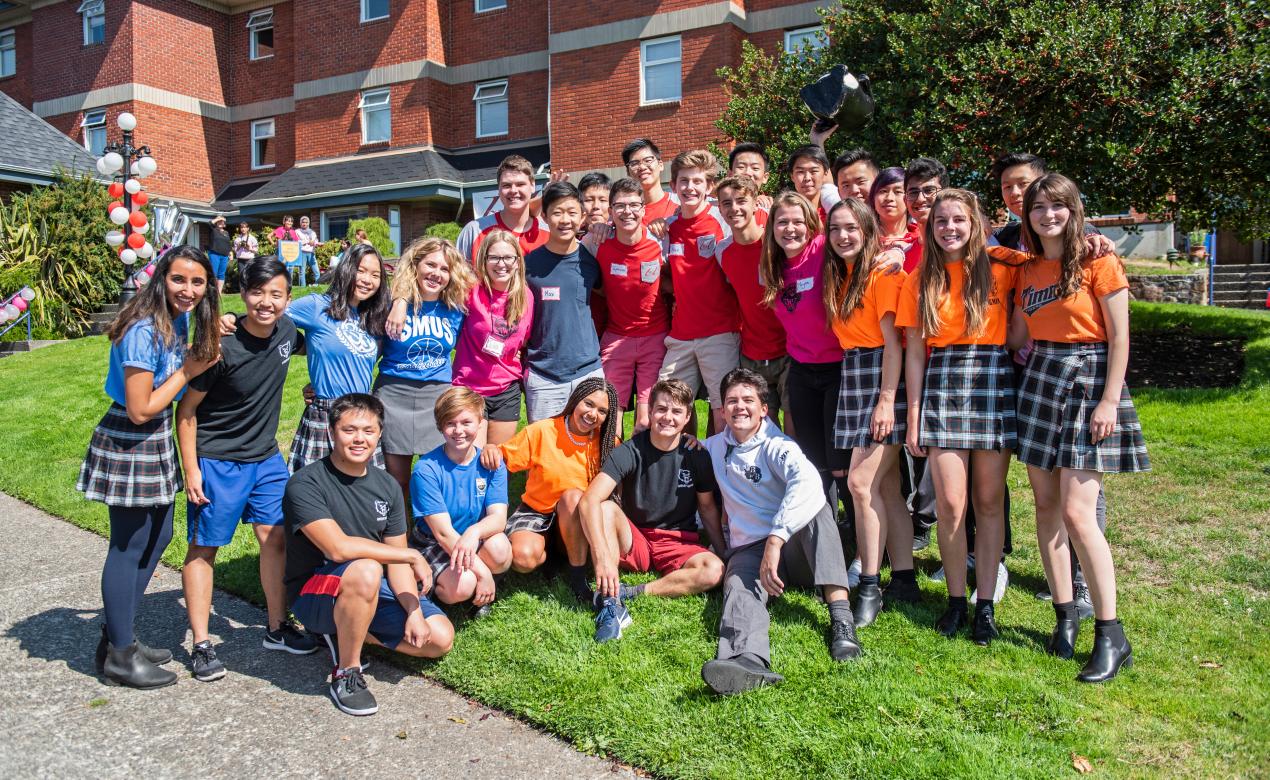 One of the most important aspects of the ELL program is living on campus in our boarding community. Interacting with native English speakers in class, in extracurricular activities, and during house games will help you acclimate and make friends.
ELL students are accounted for in every aspect of student life from music to sports, to leadership roles within their houses, to other extracurricular activities. With boarding, you will experience community building and the celebration of individuals. 
Things to Remember
Boarding life is different from home life. Many students are more active and require more sleep. 
Socialization and other activities are just as important for you as class work: they build leadership and English skills, which are key for university acceptance. 
Tutoring services are available, but you will benefit most from developing the tools to work through language obstacles on their own.
You will be encouraged to get the most out of the program by joining extracurricular clubs, making friends with English-speaking students and limiting their use of their native language.
Be patient. Understand that learning a language is a complex, long-term process.
Visit our Boarding webpages to learn more about life on campus. 
Meet Our Teachers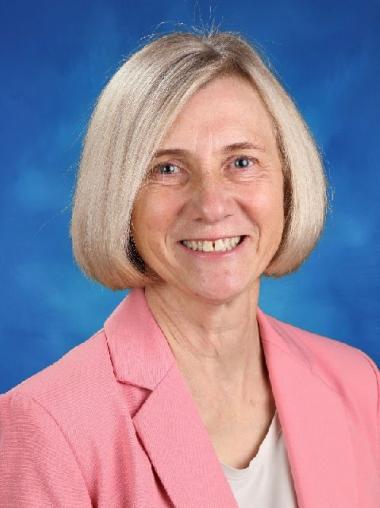 Leanne Hamilton
Teacher, Senior School
Head of ELL
Assistant Houseparent, Timmis House
View profile