Living in Victoria
Living in a vibrant, beautiful and safe city means enjoying the benefits of an urban boarding school.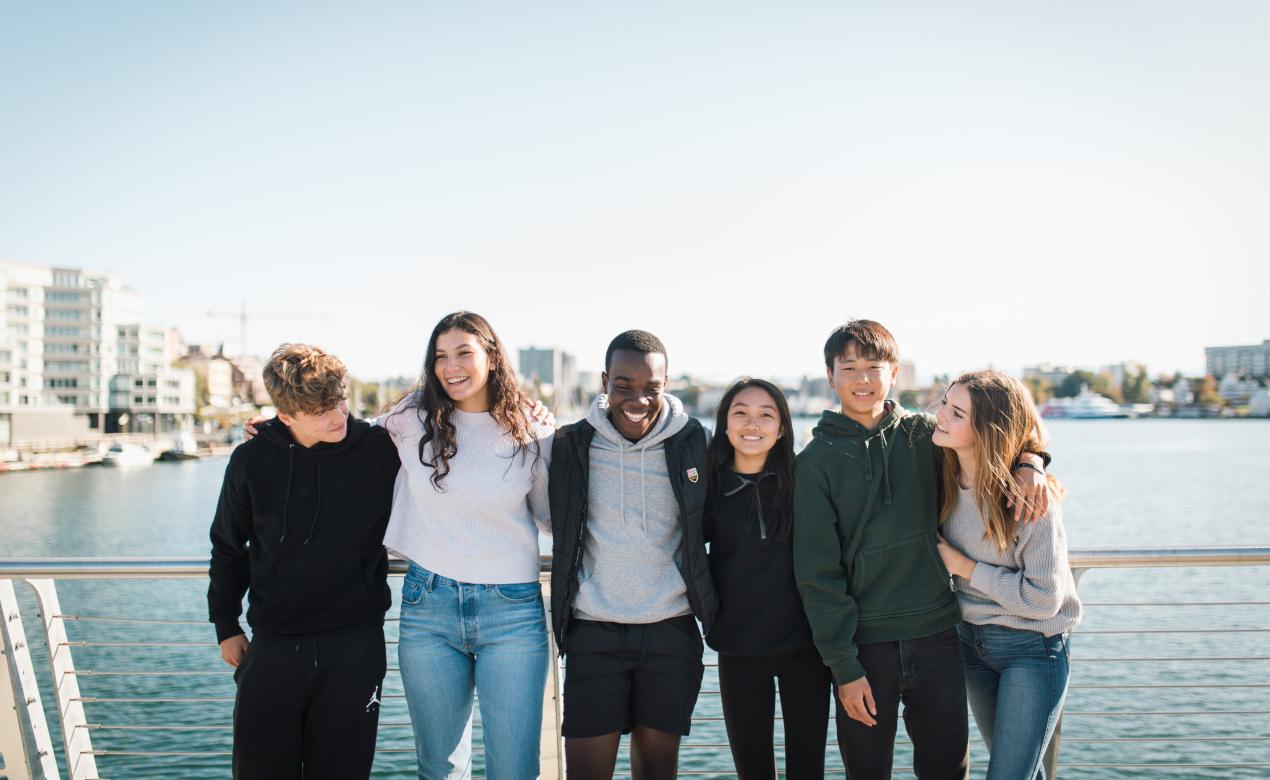 Victoria has been named Canada's Most Livable City, Canada's Smartest City, one of the World's Friendliest Cities, and one of the Top Student Destinations in North America. You will also call it "home" as a SMUS student.
Victoria, with a population of just 92,000, combines big-city features – great shopping, pro sports teams and a vibrant restaurant scene – with small-town security and friendliness. You will love how close Victoria is to major cities like Vancouver and Seattle, and how accessible weekend activities like skiing and surfing are. (Yes, you will get to go skiing and surfing – and so much more! – with your friends on weekends.)
The Urban Boarding School
SMUS is sometimes called "the urban boarding school" given our central location in Victoria's unique environment.
The SMUS campus and your boarding house is nestled in a quiet neighbourhood with tree-lined streets. You will be within walking distance to major malls, coffee shops and many restaurants, or you're a quick bus or bike ride to Victoria's historic and bustling downtown core or nearby recreation centres.
You will get to know Victoria very well. It is easy to navigate and there are tons of fun things to do in a small, safe geographic area. Victoria has a mix of urban, suburban and rural living – you're never more than a few minutes away from a great shopping destination, an arts festival or a small farm selling fresh fruits and vegetables.
The Warmest City in Canada
Victoria, also known as "The Garden City", gets its nickname from being one of the consistently sunniest and clearest spots in Canada.
When you think of Canada you might think of snow but thanks to our west coast location, it only occasionally snows in Victoria, and temperatures don't often dip below freezing or climb above 30°C (86°F) for too long. Victoria receives about half the amount of rain each year on average than Vancouver, and we have many more sunny days than nearby Seattle.
Given the year-round mild climate, outdoor recreation and fitness is a big part of living in Victoria. The area boasts wonderful hiking trails and bike paths, and is known as one of the most bike-friendly cities in Canada. From the region's dozen golf courses (not to mention all the outdoor mini golf courses!) to scuba diving, ziplining, kayaking and paragliding, having fun outside is a natural part of life on the "best coast."