Roommates
Having a roommate is so much more than sharing a room with someone – it is making a friend for life.
All boarding students will share a private room with one other student. As a home away from home, it's important for students to feel supported by more than just teachers and houseparents. Having a roommate gives you someone to experience boarding life with a ready-made friend. Many roommates become close friends during their time at SMUS, and remain so even after graduation.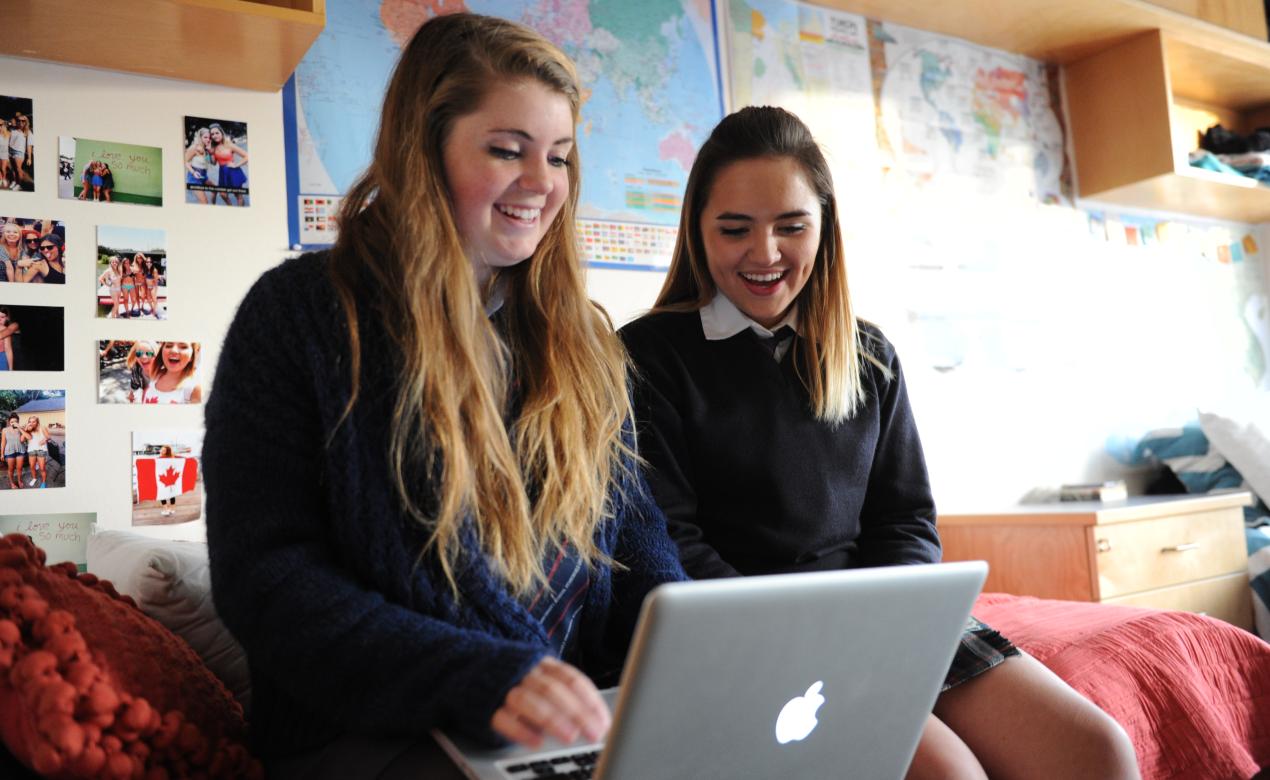 Who Will Be My Roommate?
Pairing roommates is an important process. Before you start at SMUS, you will fill out a questionnaire that asks questions such as, "Are you an early riser?" or, "How messy are you?" and, "How much time do you spend calling on the phone?" We try to pair students together based on their academic and social lifestyles, usually this ends up being two students from the same grade that have similar sleep schedules and study habits. With such an international student body, it is common that roommates are paired with someone from another country, resulting in culturally rich friendships.
The Benefits of Having a Roommate
If boarding school is your first time living away from home, having a roommate is a great way to have an immediate connection to campus and friendships. Usually first time boarders are paired with a student that has already been boarding at SMUS to help you adjust to living on campus.
Having a roommate with similar study habits means that you will always have a built-in study buddy to get through exam weeks with!
Living with another person will help develop skills like patience, leadership, kindness, and compassion. These are all skills that SMUS highly values.
You'll graduate prepared for living with a roommate while at university.
Of course, the biggest perk of living in dorms and with a roommate is creating memories and friendships that span countries and last a lifetime.
"I feel like having a roommate is kind of like having another sister. We share everything, literally. And it feels like there's someone there for you all the time. You see them every day, and before bed we talk about how our day went, and she tells me stories from Brazil and I tell her stories from Taiwan about what life is like there." — Grace from Taiwan