Food in Boarding
Boarders at SMUS have their meals in Graves Hall, one of the most spectacular dining halls in all of Canada.
You don't need us to tell you that good food is important. And when you're busy with school and your extracurricular activities, the last thing you will want to think about is "What's for dinner?" Don't worry – we have that covered with a nutritious, balanced diet. 
As a boarding student, you will be served three balanced meals a day: breakfast, lunch and dinner, as well as snacks throughout the day. On Sundays, boarders get a special brunch (a late breakfast/early lunch). All meals are served in Graves Hall in the Sun Centre, which is just steps from your boarding house.
"I like that if you want to be healthy, the dining hall has a lot of options. You can get so many fruits and yogurts and salads, and there's also a hot meal. Having so many choices, there's always something to eat." — Vivien from Shanghai, China
On The Menu
At SMUS, we provide you with a lot of options at every meal. Whether you're hungry for a fresh-made hot dish, or you just want a soup and salad from the salad bar, you know you'll always get a healthy and filling meal.
The menu changes every day and you will get an opportunity to experience cuisine from other countries during regular theme nights. You can also suggest your favourite food to our chefs, or join the Boarding Food Committee, and have a say about what should be on the menu.
And while healthy eating is a big priority, we know how satisfying it is to sometimes nourish your soul with a tasty treat (like our popular Pizza Thursdays!)
Special Diets
Celiac? Lactose intolerant? Allergic to certain foods? Don't worry – we will accommodate your needs.
Every meal has at least one vegetarian option, and if you have special dietary requirements or food allergies, let our chefs know in advance and they will prepare something especially for you.
Snacks!
You'll have access to snacks in the Sun Centre dining hall during recess and in the evening. You can use the kitchen facilities in your boarding house to store and prepare light snacks, like popcorn or a grilled cheese sandwich. Or why not grab a speciality coffee at the very popular The Howard Café in our Student Commons area?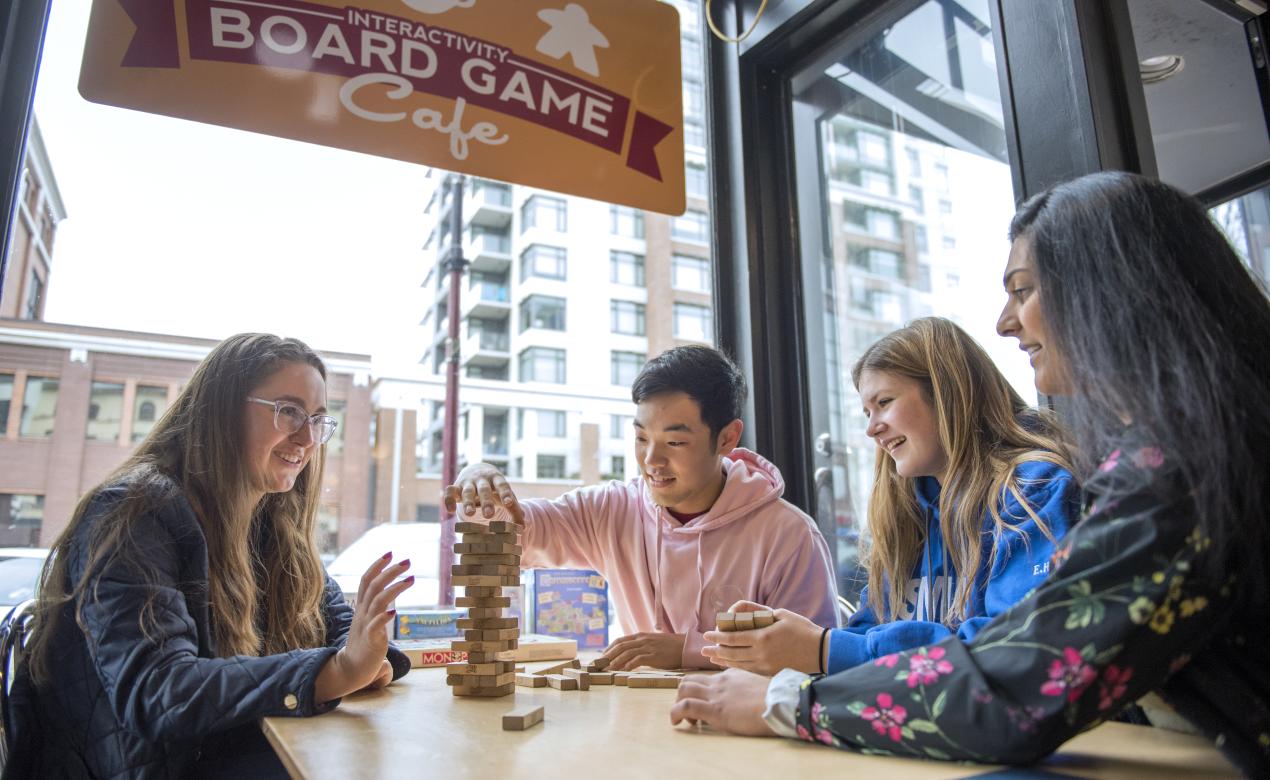 Downtown Cafés and Restaurants
During free time, many boarders take the opportunity to visit the nearby coffee shops, cafés and restaurants.
On the weekend, groups of boarders often head into downtown Victoria's enviable restaurant scene to have a meal with their friends.